5 Minutes with Divina Tadeja
Spark's resident accoutrements loving AE
Spark's resident accoutrements loving AE
At Spark, we are consumed by all things new development real estate.
Much of our team spends their days speaking to new development real estate teams around the world, advising on ways to streamline their sales and marketing processes and strategies. We pride ourselves in our local and global real estate market knowledge and thought it would be nice to check in with our own team on what they are seeing and what they are excited about in Proptech and New Development.
We caught up with Divina Tadeja, our stellar Account Executive of 3 years, for a few moments while she was in between demos and closing some very exciting deals to hear what she is seeing first hand in the market right now.
---
Q: Let's start with an easy one. Something that is top of everyone's mind right now is the first place they will travel to as soon as they are able to — so D, where is your first trip going to be?
Had you asked me this 3 months ago, without a doubt it would have been Italy. It was the last big trip I took before the pandemic and to say I am obsessed is an understatement, but I've been talking with a lot of clients out of Miami lately and now I am dying to go.
Besides how hot the market is there I truly just want to see what all the fuss is about. It seems like such an interesting place where this dynamic mix of Latin and American culture collide to create something that is completely its own. Even having never been there you can sense the energy that exists and with the new influx of people who have migrated there during the pandemic and it seems like the place to be: art, architecture, beautiful people, great restaurants and killer beaches? Sign. Me. Up.
Q: You have been at Spark for almost 3 years, in normal times we have a pretty fun and lively office environment. What are some of your favourite memories of working at Spark?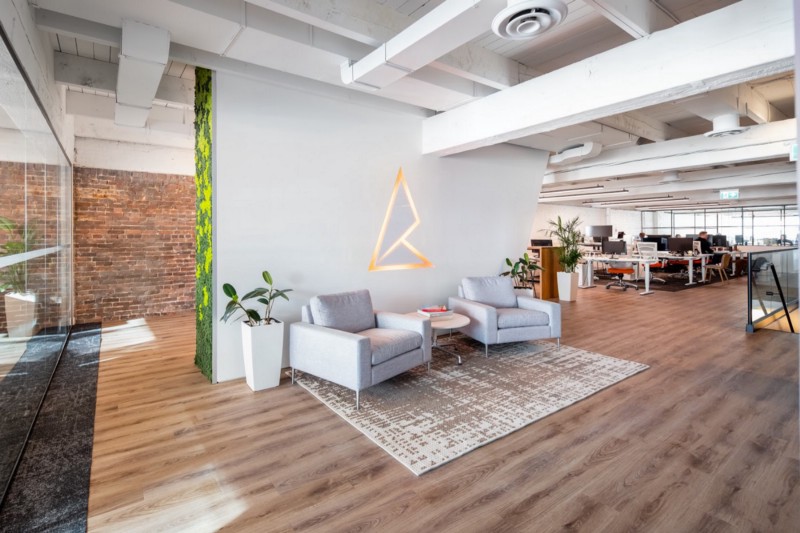 Sports Day! I initiated our Social Committee and we have put on some hilarious events, but the most memorable by far was sports day. We were supposed to take off a little early to a park but in true Vancouver fashion it was pouring rain, so we decided to take advantage of our massive office space. Everyone was paired into teams and we did all the classics — three legged race, relay, tug of war and my personal favourite, one which involved trying to get an Oreo from your forehead into your mouth without using your hands.
Everyone still talks about it, there were so many laughs and the hilarious photos still get shared often in our Slack channels, as soon as we are able we will definitely do it again!
Q: After being at Spark for so long, what excites you about the Proptech industry?
I see Proptech as servicing one of the oldest and slowest moving industries, real estate, by giving it a much needed digital boost.
Property Developers have an objective to design and execute some of the most gorgeous pieces of property; why not enable them with the tech to make it a reality? At Spark we're all about enabling our developers to make their projects more accessible to their target audience and it's exciting to see how our software can scale our clients business and set them up for success (corny I know, but true)
Q: What are some of the most interesting trends you are seeing in the market right now?
COVID-19 is accelerating change across the market and honestly I cannot keep up. There is huge demand for a hybridized model of work and living spaces whether that is through shared amenities such as work spaces within buildings or larger units that include offices or work nooks. People are also looking for more green space: courtyards, rooftops etc. Not necessarily private spaces, but shared ones that keeps the sense of community alive.
Whoever it was that tried to say city living was dead needs to get their facts straight: the lifestyle offered by metropolitan areas will always be an attractive draw, we are now just occupying them in a new way and developers are shifting to accommodate that.
Q: You have been responsible for bringing on some of our largest clients and most prestigious projects — what is one of your favourite new development projects you brought on with Spark?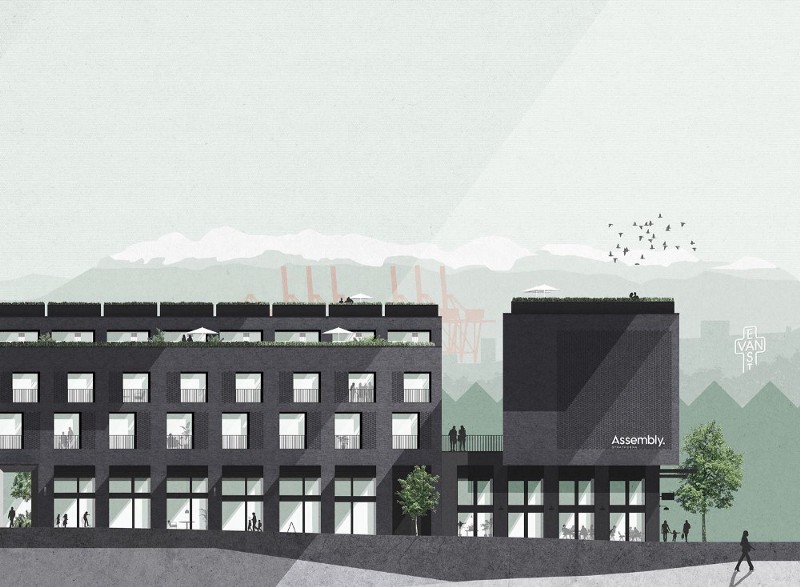 Because I am based in Vancouver, I am particularly drawn to Assembly — I grew up in East Van so seeing the Strathcona area revitalized is really exciting. It's the first project I brought onto Spark that I can actually imagine myself living in.
With this development we are going to see a lot of movement in this neighbourhood which at the moment is a mix of residential and industrial. It is a tight-knit community that is close to downtown so the addition of a boutique mixed-use multifamily family development in this area that contains one-of-a-kind businesses is going to be a big draw for young families which is why I can see my future family and I investing in a community like this.
Q: Outside of Spark, what has been your favourite launch of the last year? Are there any upcoming launches that you are particularly excited about?
Although this is not necessarily a new concept, I'm seeing the trend for luxury Hotel Branded Residences (HBR) gaining in popularity. HBR's combine an exclusive turnkey property with desirable amenities suited to the most discerning buyers lifestyle. With the rising demand for 'resort style amenities' developers have found a way to offer an uncompromised way of living through partnerships with recognized brands — think, Fendi, Aston Martin, Nobu, the list goes on and on! So, as a resident of an HBR you get the best of both worlds: all the benefits of a world class hotel within the comfort and privacy of your own home.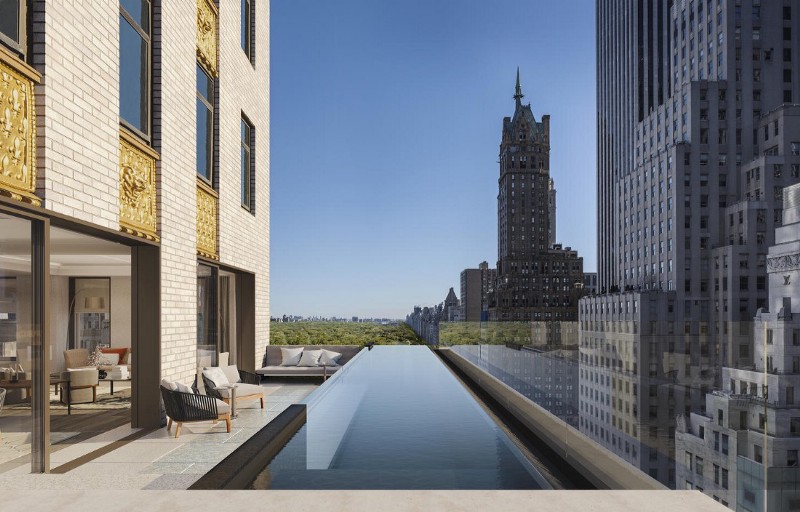 While there is a long history of Branded Residences in residential real estate (I'd dream of one day embracing my inner Eloise and traipsing through the halls of my own private luxury residence), it is exciting to see some of the most exclusive brands in the world venture into them and as well to see them popping up in secondary markets. Right now I am really excited about two in particular — Aman New York and Four Seasons Private Residences in Nashville.
Aman is the definition of ultra luxe living. Their entire brand surpasses common luxury by creating uncomplicated spaces that promote sanctuary and tranquility. Owning an Aman property offers buyers complete immersion into the Aman lifestyle by extending the relaxation of a refined holiday experience into real life. The juxtaposition of this ideal with the energy of Manhattan is what makes this project particularly desirable and truly unrivalled and I can't wait to see it come to fruition!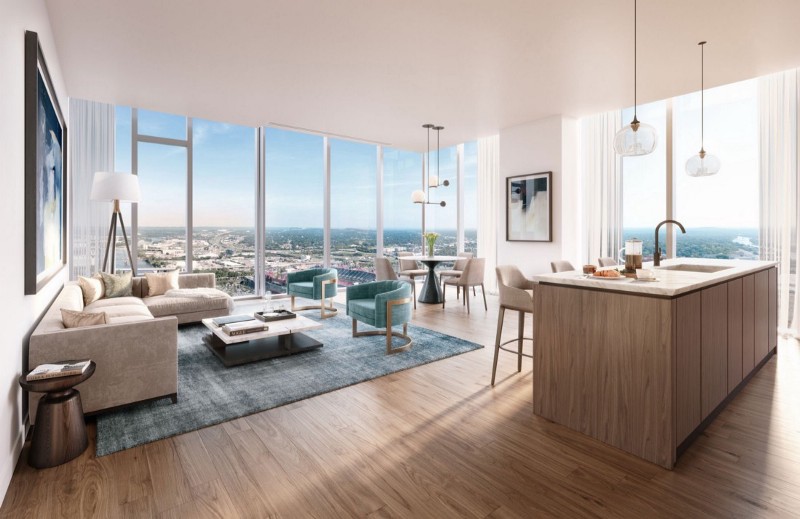 Equally exciting are the changes that Four Seasons Private Residences will bring to Nashville. As it begins to build vertically, and as more people are leaving primary centres for secondary and tertiary markets, having a world-class residence that boasts privacy, unparalleled amenities and the lifestyle associated with large centres are making the move that much easier is really important. Nashville is so much more than its music scene, it is growing into a world class city in its own right, and developments like this are helping it get there.
Q: What is a current or upcoming feature in Spark that you're excited about?
Email Sync! Clients are going to have the ability to manage their own inbox within Spark. We'll be the only new development specific platform to make this available to our clients which is going to drastically differentiate us from some of our competitors.
Allowing our users to have their own email address synced in Spark will enable them to conduct their day to day correspondences all from one place. From a familiarity standpoint — who wants to hear from an auto generated email address?! — it is a really exciting feature that is going to further streamline the efficiency of closing a sale.
Q: Let's end on something a little more fun — you are one of the most driven people I have ever met. Truly, your work ethic and drive are so inspiring to be around (as I am sure anyone who has ever been on the receiving end of a cold call or demo has witnessed). So, what keeps you motivated?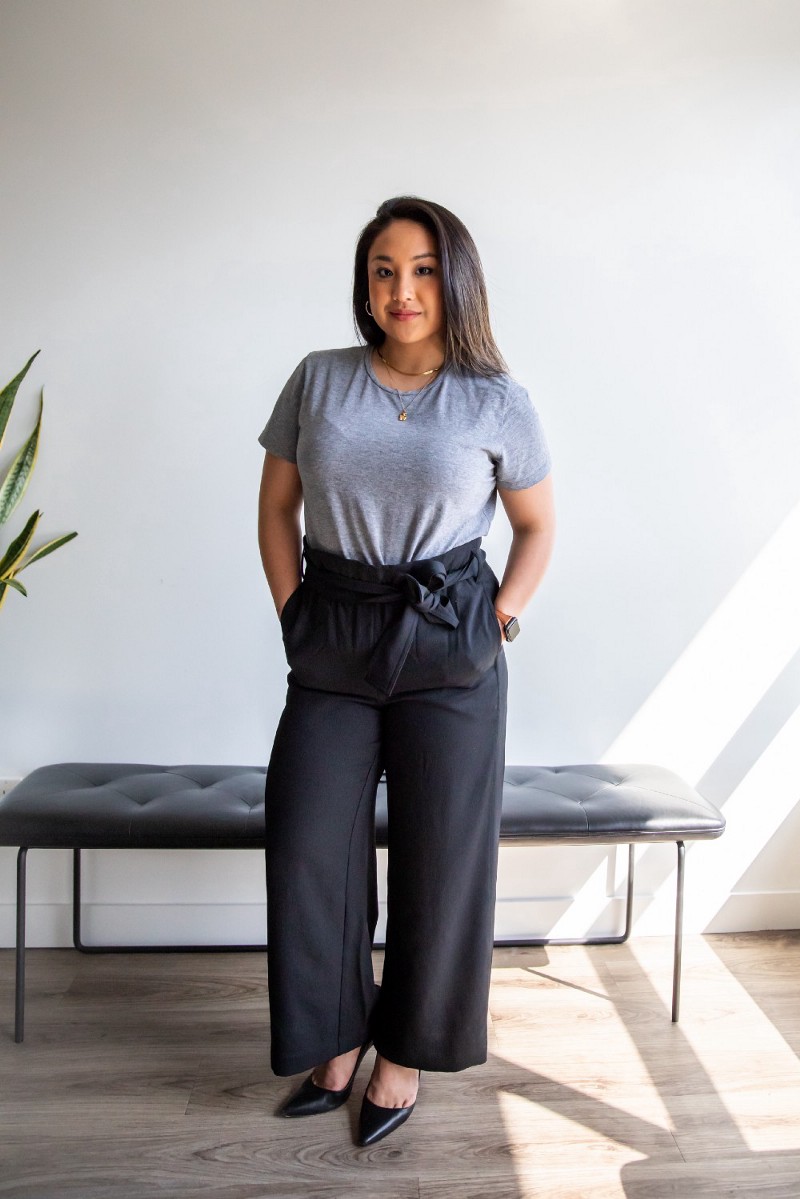 It sounds cheesy to say, but it is our team. Everyone at Spark is inspiring and dynamic and each brings something unique to the table. The intersection of Spark's domain — new development real estate and technology is driving part of our economy as well as our visual landscapes and is endlessly interesting. It is amazing to be so tuned into what is going on in cities all over the world and being a part of driving them forward.
Besides that, like any good sales person should be, I am hyper-competitive so crushing our competitors like tiny tiny ants — feels really good. So, why wouldn't I want to get up every morning and keep doing it?
Contact Divina or connect with her on LinkedIn for all of your sales, marketing, and pasta making needs!
---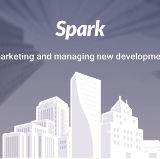 Visit Spark to see how the worlds top developers use our platform to track sales and marketing on new projects, empowering their teams with the tools the company needs to continue growing into the future.