Influential Women in Canadian New Development Real Estate
Over the last 7 years, our team has had the privilege of working with incredible people making an impact in the real estate development…

---
Over the last 7 years, our team at Spark has had the privilege of working with individuals and companies making a positive impact in the real estate development industry, many of which, inspire us to stay true to our path to keep advancing the industry forward through better technology.
It may be hard to believe, but it wasn't too long ago that industry specific technology was at times still considered a nice-to-have rather than a necessity and it took the courage of progressive minds in the industry to stand in support of our vision for a better standard.
In dedication to the support and courage of the all the change-makers in our industry we kick-off the first in a series highlighting influencers across the new development real estate industry.

In honour of International Women's Day, we celebrate the achievements of some of the most influential women who have dedicated their careers to positive change in the new development real estate industry in Canada.
We've observed that these women have not only honed their expertise in the standing of their company, but are also shifting the behaviour of the industry in doing so. Each of these women's experience is unique and an inspiration individually, but a common thread that recognizes and links the importance of building and maintaining strong relationships to their success, connects them all.
Our Director of Sales and Marketing, Jessica Radziszewska, was able to catch up with many of the women to hear in their own words how they got their start and what they learned along the way.
Click on the links at the bottom of their bios to read or listen along.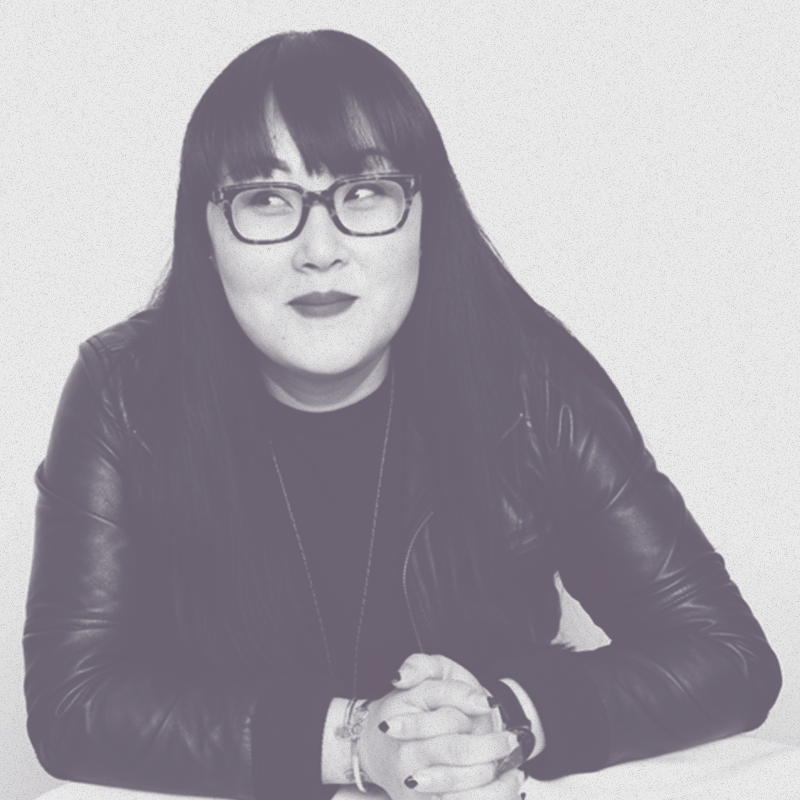 Elva Kim
Executive Vice President of Sales and Marketing, Anthem Properties
As Vice President of Sales and Marketing, Elva Kim leads a team of 80 sales, marketing and homeowner professionals, who together, bring Anthem's extensive portfolio of residential and land communities in British Columbia, Alberta and California through their project life cycles.
If that wasn't impressive enough, Elva is also a leading member of Anthem's Communications and Giving teams, where she is responsible for Anthem's outreach programs and brand management, ensuring the organization's character and values are accurately reflected. She is passionate about her community and serves as Vice Chair on the Board of Directors for Atira Women's Resource Society, Development Society and Property Management Society.
Elva holds a Bachelor of Science in Psychology and received her real estate education from University of British Columbia's Sauder School of Business.
As an industry veteran of two decades, Elva is energized by the dynamic nature of the business, the challenging work and being able to impact positive change. Above all else, she says it is the great people and team energy at Anthem that motivates her.
The team at Spark 'sat down' with Elva for a candid virtual conversation where she shared some of the experiences that have shaped her career.
We particularly admired Elva's engaging outlook on building dynamic relationships and her genuine passion for the communities she's involved in shaping thanks to her prowess in the industry.
Listen and read the full interview here.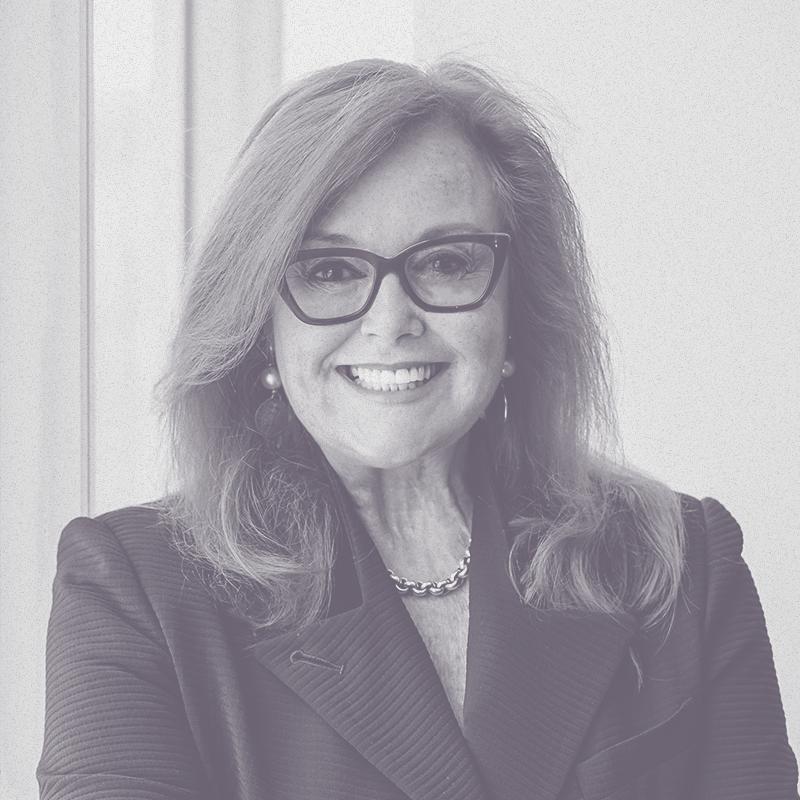 Barbara Lawlor
CEO, Baker Real Estate Incorporated
As CEO of Baker Real Estate Incorporated, Ms. Lawlor is responsible for bringing new business into the company. Playing a key consulting role, she is directly involved with the Marketing and Sales of pre-construction condominium developments in the Greater Toronto Area, Montreal, Vancouver, Calgary and internationally in Shanghai.
As a registered Real Estate Broker and a Fellow of The Real Estate Institute of Canada, Ms. Lawlor has been a member of the Baker team since 1993. She has opened new offices and led major sales and marketing campaigns for the company in North America and International real estate markets. As a popular writer (Ms. Lawlor writes weekly columns for various publications and is a consummate blogger), she has become known as The Condo Pro. Her charismatic style and tremendous knowledge make her a highly sought-after seminar speaker and a respected and impactful industry voice.
Barbara was an honouree at the 2019 BISNOW Toronto Power Women, and a panelist at the Key Media International Conference in 2018. At the 2017 BILD Home Builder Awards, Ms. Lawlor was the recipient of the prestigious Riley Brethour Award. This award is bestowed to individuals in the industry, who show outstanding and consistent achievement in residential sales and marketing, while exhibiting exemplary leadership skills and serve as a superb role model for other industry professionals.
Spark was lucky enough to connect with Ms. Lawlor and have her answer some of our questions about her incredibly inspirational career and what continues to drive her.
Read the full interview here.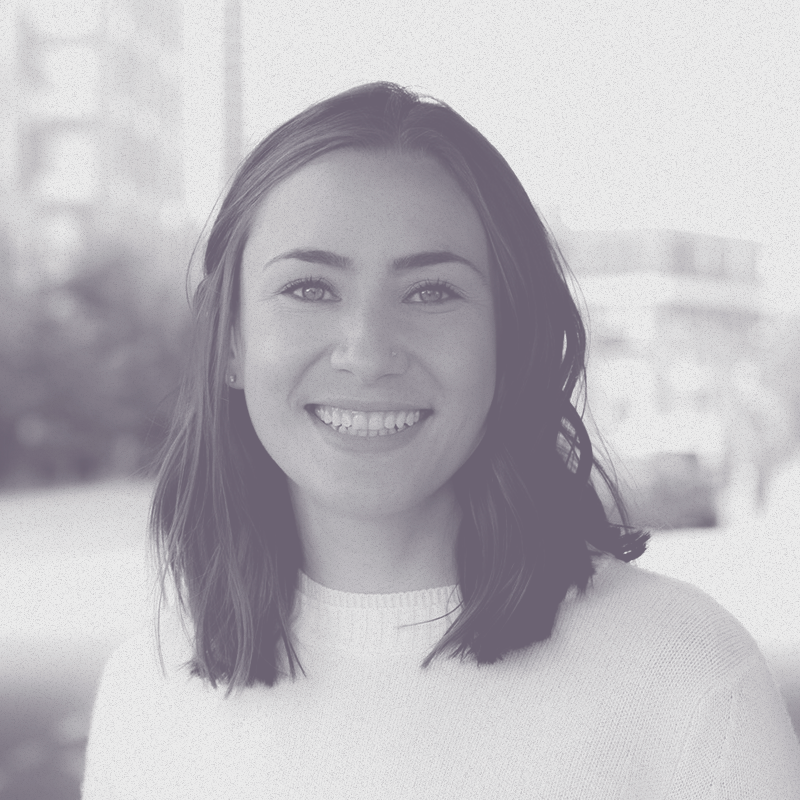 Courtney Cooper
Principal, Alate Partners + Co-Founder, Proptech Collective
As a Principal at Alate Partners, Courtney is changing the way that real estate works by identifying promising up-and-coming technology companies, providing market analysis, and managing industry relationships. She has witnessed an increasing demand for digital solutions in the industry and is helping companies to reimagine how buildings are built, designed and managed.
Courtney's human centred approach can be observed in her additional role as co-founder of Proptech Collective, a collective of real estate professionals, technologists, entrepreneurs, and community builders. This year, the Collective released a first of it's kind, in-depth look at the Canadian Proptech Ecosystem called the Proptech in Canada Report. After ten years in the real estate industry, Courtney has developed a reputation as a leader in the rapidly growing PropTech sector and is empowering other leaders to turn to technology.
Courtney was kind enough to take the time to share advice from her personal experiences that have shaped her passion for the industry and the lessons she's learned that have helped her build a meaningful career.
Read the full interview here and read the Proptech in Canada 2021 report via the link below.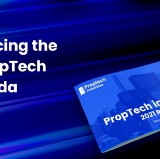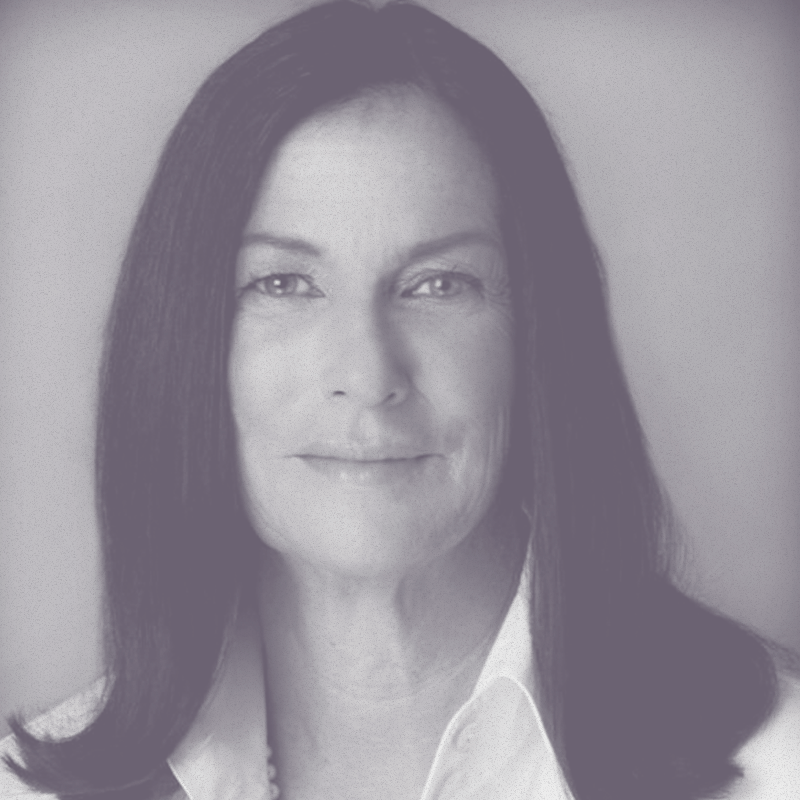 Eve Lewis
CEO + President at Woodcliffe Landmark Properties, MarketVision Real Estate Corp., and Urbanation Inc
With more than three decades of experience in the Toronto real estate and development industry, Eve Lewis has mastered what it means to be successful in this ever changing market.
Since assuming the position as CEO at Woodcliffe Landmark Properties in 2011, Eve has continued to grow the company's building portfolio of illustrious projects by leading well-recognized developments to achieve a series of awards for their exemplary urban renewal initiatives including Governor General's Award for Architecture and the Heritage Canada Foundation Corporate Award.
On top of leading Woodcliffe Landmark Properties through many milestones and accolades, Eve is also Founder and CEO of both Urbanation Inc., the authoritative source for real estate market information in the GTA, and MarketVison Real Estate Corp, Toronto's leading residential condominium marketing firm.
Considered a thought leader among those in the New Development sphere, Eve's extensive experience allows her to foresee trends while remaining a fully committed advocate for the enhancement and preservation of architectural landmarks that reflect the rich heritage of the local community.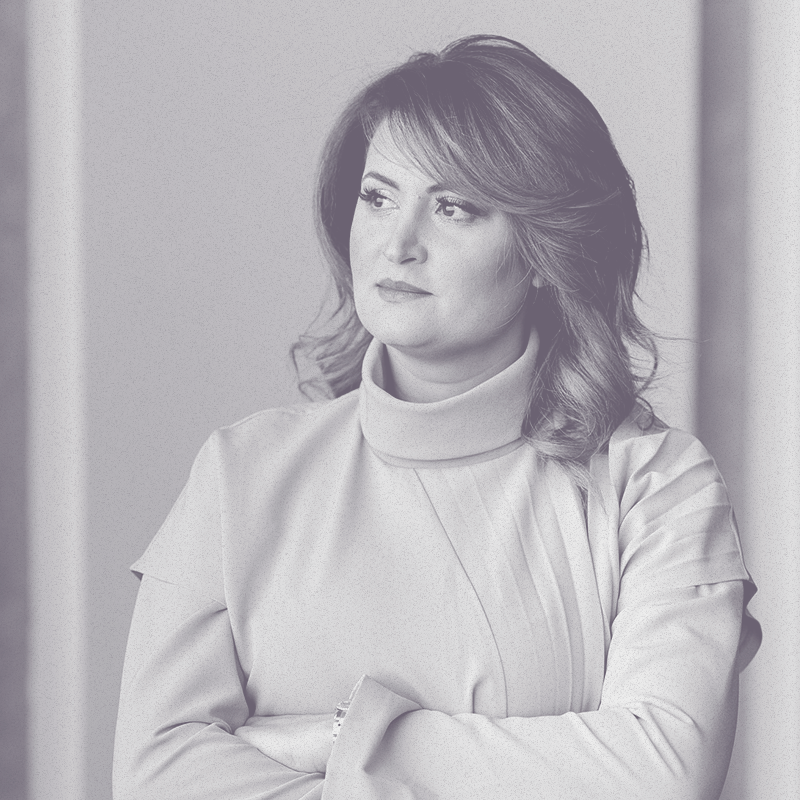 Sherry Larjani
President, Spotlight Development Inc.
Sherry Larjani thrives as the Managing Director and President of her real estate firm, Spotlight Development Inc.. While her career began as a designer at a luxury architecture firm in Toronto, it didn't take long before she felt the most comfortable on construction sites and transforming undeveloped land to bring her real estate visions to life.
In addition to founding her own business, Sherry joined forces with fellow powerhouse, Taya Cook, to create Toronto's first all-female real estate development team to develop Reina Condos, a game changing condominium building in Queensway Village. Her work with Reina Condos aims to provide inclusive industry opportunity to anyone with a passion for real estate.
Sherry's incredible entrepreneurial background has led her to be featured in a variety of established publications including The New York Times, Metro Morning, CBC News, Global News, and the Oprah Magazine.
Spark's team of Real Estate Tech experts were lucky to catch Sherry in a rare free moment of time to share some of her experiences.
It's incredibly motivating to hear how Sherry stepped out of fear and into possibly, where she now shapes and inspires the community around her.
Read the full interview here.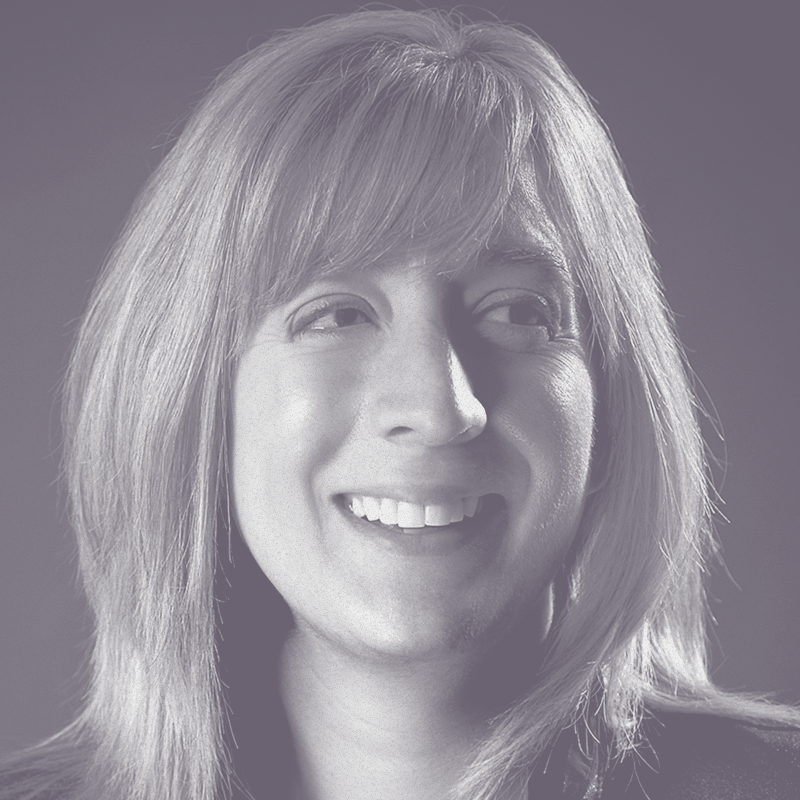 Lianne McOuat
VP Client Services and Strategy, McOuat Partnership
Having joined the company her father started in the mid 70's, Lianne McOuat earned her seat as VP of Client Services and Strategy through a honed methodology and passionate belief in strategic thinking, which in turn has contributed to growing the McOuat Partnership into a dynamic marketing force.
A veteran of over 1000 real estate projects and a trusted advisor of all things real estate in the Greater Toronto Area, Lianne started with McOuat Partnerships as an assistant freshly after graduating from university. Now, with more than 25 years of experience under her belt, Lianne directs a 15-person Account Services team on 100 projects across Canada, the US and the Caribbean.
Through her advanced knowledge of strategic marketing initiatives, Lianne and her team have won numerous awards including Marketing Excellence from the Canadian Home Builders' Association, Best Advertising Campaign from the Ontario Home Builders' Association and Project of the Year from the West End Home Builders' Association.
Spark was lucky enough to speak to Lianne about her incredible journey and passion for the real estate development industry.
Learn about how her and her siblings have woven their familial dynamic into their firm and how it's become not only a success differentiator, but their strategic advantage.
Listen and read the full conversation here.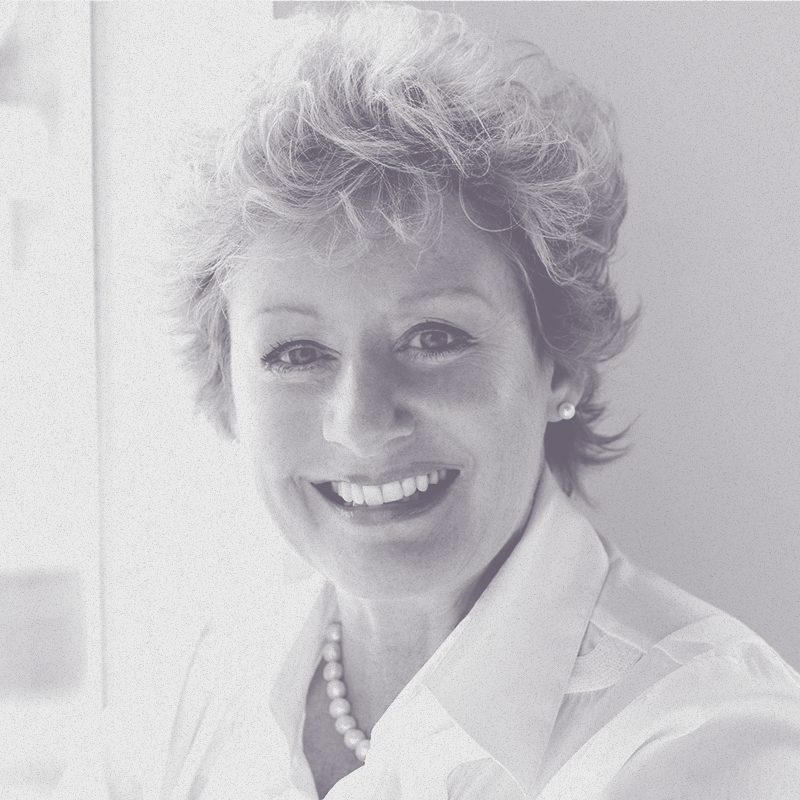 Diana McMeekin
President, Artemis Marketing Group
With more than four decades of industry experience, Diana McMeekin has undoubtedly impacted the New Development space in a myriad of ways. A former member of the UDI Board of Directors, she is the President, and owner, of Artemis Marketing Group Inc.
Having started her impressive career in Toronto, Ms. McMeekin has acted as an independent marketing and business strategy consultant for numerous Vancouver clients whose reach and mastery has been sought out in residential and mixed-use developments in major cities such as Boston, Washington DC, New York, Chicago and Dubai.
Prior to forming Artemis, Ms. McMeekin honed her expertise by working with a variety of top development firms in Toronto and Vancouver. Her experience spans from site selection, residential unit mix, purchaser profiling, design and development, as well as developing marketing strategies, managing residential sales and sales training, guiding advertising and promotions, and staff training for customer service.
Ms. McMeekin has grown her company into one which is renowned for its corporate position and branding work and the team at Spark was humbled to have an opportunity to speak with Diana about her extraordinary career and the lessons she has learned along the way.
Listen and read the full conversation with Ms. McMeekin here, you will not be disappointed.
Anne McMullin
President and CEO, Urban Development Institute
Anne McMullin spent more than twenty years in public relations and government communications before accepting the well deserved title as President and CEO of the Urban Development Institute, the premier voice of the BC Real Estate Development industry. Always striving to be at the centre of the economic story, Anne has found herself doing exactly that in the world of new development real estate. She has been described as "engaged, passionate, and intelligent," a rare combination that was recognized through an award as a Distinguished BCIT Alumni in 2017.
Anne's previous experience working as the President of the North Vancouver Chamber of Commerce allowed her to speak publicly about a variety of housing supply initiatives where she communicated her passion for creating stronger communities, a platform which led to her current role. Anne's is an accomplished leader who sees the value in diversity and advocates for everyone to voice their individual views on a team.
Spark is so grateful that Anne took time out of her busy schedule to answer some of our questions about what drives her to continue being an influential force in Canadian real estate development industry, and an inspiration to the next generation of female voices.
Read the full interview here.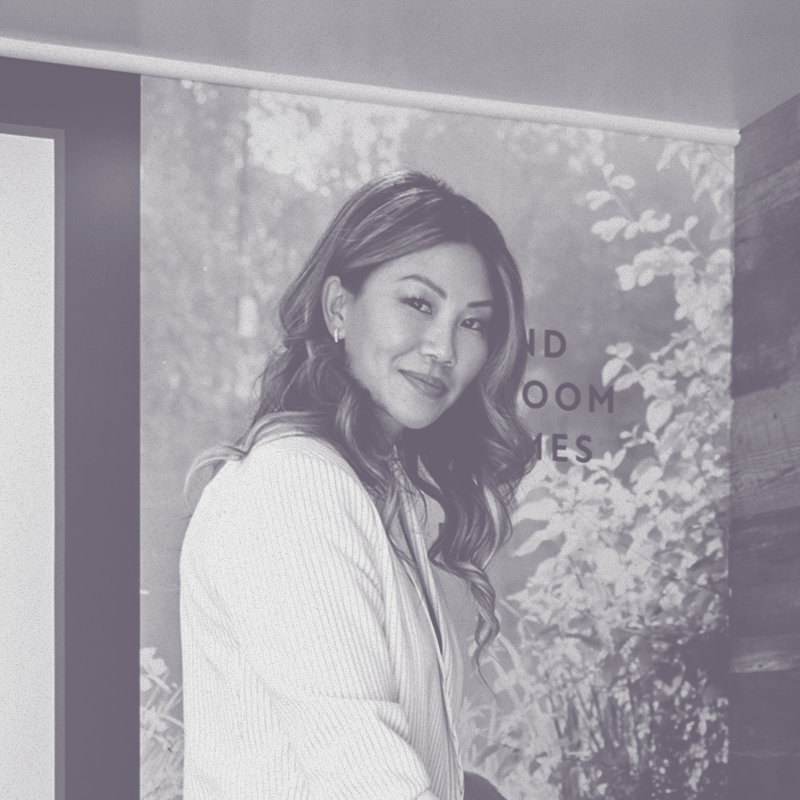 Jenny Wun
Principal, West One Real Estate Marketing + Co-Founder, Parallel Project Marketing + Co-Host, In The House Podcast
With Sales experience on over 40 projects, Jenny Wun is one of the top sales people in the lower mainland. Having led countless marketing campaigns and builds, she leads a top performing sales team with her signature YES attitude making sure her clients have the ultimate experience.
With nearly 20 years in the industry under her belt and a professional with a record of achievements including Top Producer in the Medallion Club, Finalist for Businessperson of the Year, and Best Realtor® year after year, Jenny is nothing short of a powerhouse redefining what it means to be successful in the real estate development sales and marketing industry.
We at Spark were so excited that Jenny agreed to take time out of her busy schedule to sit down and film our discussion on some of her very exciting upcoming projects and the social causes that drive her in this industry.
Listen and read the full interview here.
---