Introducing the New Face of Customer Success at Spark
You may have noticed that the Spark blog has been a bit quiet over the past couple of months, but don't worry — it's not because we're…
You may have noticed that the Spark blog has been a bit quiet over the past couple of months, but don't worry — it's not because we're slowing down! Our administrative and sales teams have been hammering away, and our development team has been working hard on structural improvements that continue to make Spark the smartest software for powering new real estate transactions. But we've also welcomed several new faces to the Spark family, so we wanted to take this opportunity to introduce our customers (both present and future) to one of the people you'll be seeing a lot of — Richard Causton, our new Customer Success Manager!
I sat down with Richard to get a brief sense of who he is and how he's going to help our customers succeed.
***
Shannon: Welcome to Spark, Richard! For starters, what makes you passionate about Customer Success?
Richard: Thank you, Shannon! I am happy to be part of Spark's team! Customer Success is becoming more and more important in SaaS companies. It's all about ensuring that clients are getting the most value out of our platform. I personally love when what I do gives someone an 'aha moment' or when I can help resolve an issue before it happens. It's not hard to be passionate about making others successful!
S: Well, we certainly appreciate your enthusiasm! What are some of the ways you'd like to improve the customer experience at Spark? What does a successful customer look like to you?
R: First and foremost I want to connect with as many of Spark's clients as possible so that I can learn about their experience using the platform. Once I understand their experience, I can take action to improve the experience, whether it is good or bad. Whether it is recommending an efficiency or introducing a new product feature, it all comes down to value. And eventually we will get to a point where our efforts are proactive rather than reactive.
A successful Spark customer to me is someone who doesn't think twice about who they are going to use to help manage a new project. They talk to me about their future projects well in advance so we can plan ahead to make the next project an even bigger success than the last one. Lastly, of course a successful Spark customer would recommend Spark to others.
S: Your approach is very much centred around creating relationships with individuals, but is there any general message you'd like to share with our clients at large?
R: Talk to me. You see, if something is bothering someone and they don't do anything about it; the issue grows and can eventually lead to a much bigger issue. Whether it is a quick email or a phone call, I want to know about the issue so that I can help resolve the issue and prevent it from happening again.
S: Great advice! I have just one more request…tell us a fun fact about yourself.
R: Well, a while back I played soccer for Canada's U-17 National Soccer Team and was part of the Vancouver Whitecaps. It was a great experience getting to travel the world doing something I love.
S: That's pretty awesome. No wonder you're such a team player! Thanks for humouring me, Richard, and great to have you here at Spark.
***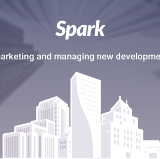 As always, you can send us an email at hello@spark.re if you have any questions about Spark. Thanks for reading!