Mapping Your Projects, Faster Navigation and Improved Email Tracking.
Get an Overview of all Your Project Locations

Get an Overview of all Your Project Locations
The new switch page will now show all of your projects on a map. Search on the right side of the page to filter which projects are shown. If you haven't added an address to your project, we've made it even easier to do so by leveraging Google Maps' powerful API. Go to your project settings to update your address if you haven't already.
A Faster Way to Switch Between Projects
When you're part of multiple projects on Spark, the faster you can navigate between them the better. We've added a quick switch button to the top menu, so you can now jump directly to any project from any page.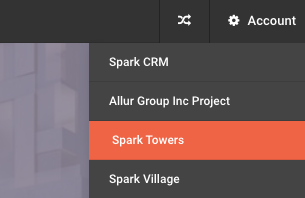 Track More Communication With Your Contacts
Staying on top of your communication history is an essential part of the sales process. To make this easy, we give you a custom inbound email address (found under 'Email Settings') that you can BCC on emails. When using this address, an email interaction will automatically be logged to the contact's profile and a copy of the email will be stored in your outbox in Spark. Previously all email interactions were logged, but you could only view plain text emails in your outbox. Now you can view HTML emails, as well as your entire email thread! Making it even easier to keep track of all your communication.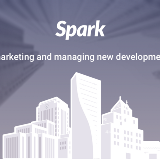 Feel free to email us at support@spark.re with any questions regarding the new features or Spark!