New Follow-Up Schedules
This new feature in Spark will give your sales team the tools to streamline workflow, maximize data collection (while minimizing entry) and…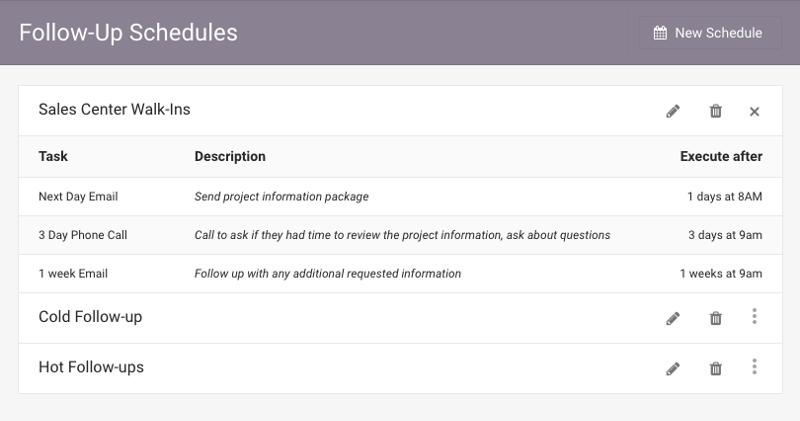 This new feature in Spark will give your sales team the tools to streamline workflow, maximize data collection (while minimizing entry) and help with forgotten events.
One of the things we hear from customers who are new to project management software is that they sometimes find it challenging to get their representatives on board with new technologies. There are always obstacles when implementing unfamiliar protocols, but this feature is just one of the ways that Spark can help to automate some otherwise tedious tasks, and create a more consistent experience for both your staff and your clients.
What is a Follow-Up Schedule?
A follow-up schedule is a set pattern of actions to apply to a certain type of contact in your system.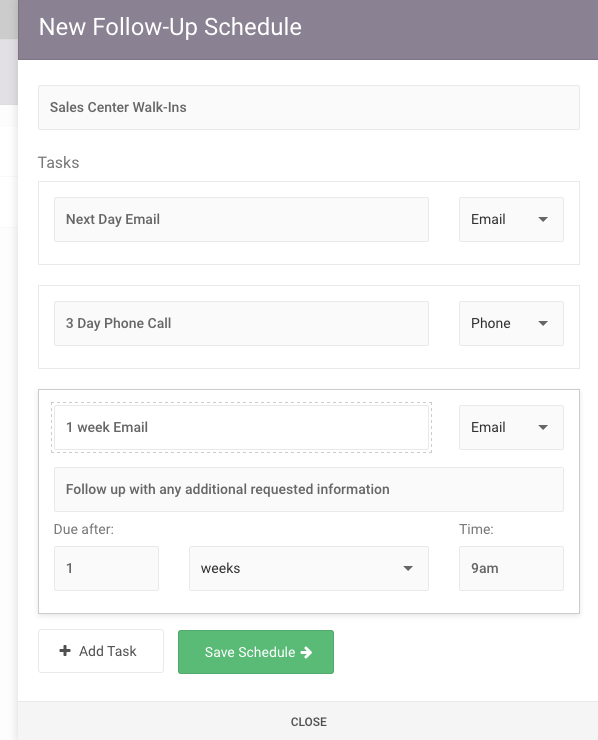 For example, let's say that for every lead that comes into your sales centre, you always follow up the next day with an email, in three days with a phone call, and again in a week with another email. If you are using the same pattern for multiple contacts, you can create a schedule that contains each of those tasks and when they should be executed, and then apply that to any contact with just a couple of clicks. These will be generated as agenda items for the team member assigned to that contact, and will automatically log the interaction after the event is marked as complete.
How do I create one?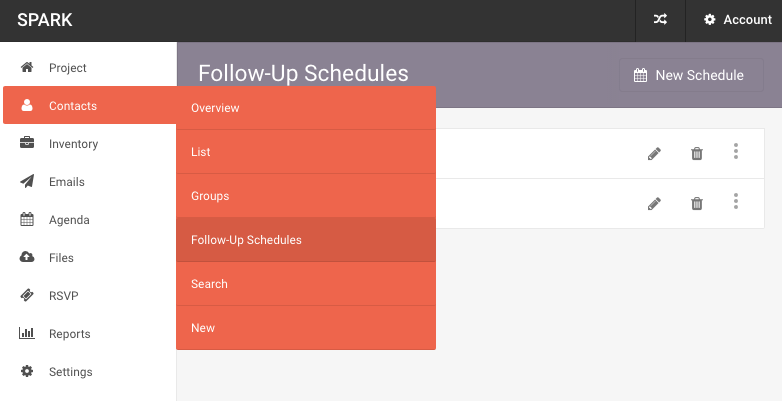 You'll find Follow-Up Schedules listed under Contacts in the main menu in Spark. Click the 'New Schedule' button to name your schedule and add as many tasks as you need!
How do I apply this to a contact?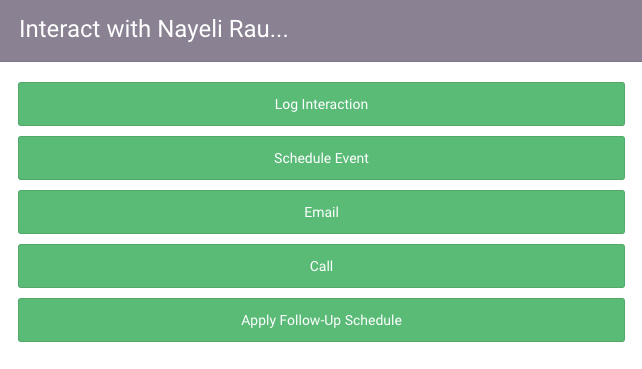 There are a number of ways you can apply a follow-up schedule to a contact, depending on how you work.
If you are registering the contact manually in Spark, you can add the schedule from the normal create/edit form.
From the contact list view, you can apply a schedule from the 'Interact' option in the micro-menu.
From the contact profile, you can apply a schedule from the 'Events' widget.
Other Things to Note
Scheduled follow-ups are tied to the team member(s) assigned to each lead, so if you assign a new team member, these tasks will be added to their calendar as well. Similarly, if you unassign a team member, the tasks will no longer appear on their calendar.
If you want to see a list of which contacts are currently assigned to a particular schedule, you can also use the Contact Search and create a smart group.
We hope this feature brings a little extra Spark-le to your workday. :)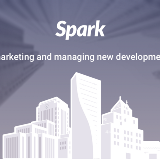 As always, if you have any questions or feedback regarding Spark, feel free to email us at support@spark.re!