Spotlight
Spark Spotlight: Austin Birch
5 Questions in 5 Minutes with Jamie Sarner, Co-founder & Principal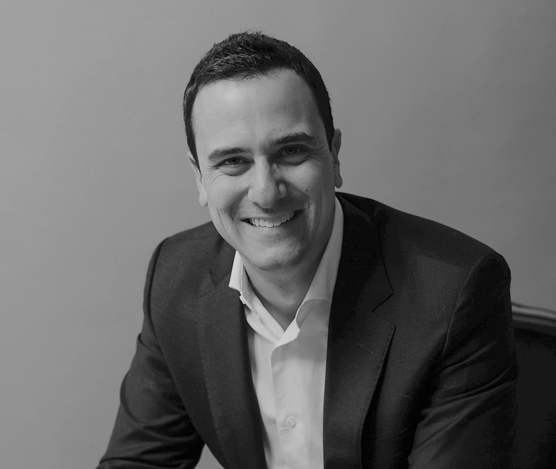 5 Questions in 5 Minutes with Jamie Sarner, Co-founder & Principal
Whenever we travel we love to stop in and visit the teams we have gotten to know from afar to see how Spark impacts their daily operations, gain a deeper understanding of their processes and also to (hopefully) get a sneak peek into what exciting projects they will be launching next.
While in Toronto this past fall, our Director of Sales and Marketing, Jessica Radziszewska stopped by the offices of the mavericks of new development marketing Austin Birch to speak to co-founder and Principal, Jamie Sarner.
In a rapid fire 5 questions in 5 minutes, Jamie shared with us some of the integral strategies that have gotten him and his team to where they are today, including the importance of blending human interactions with trusted technology, the next project his team is launching — Distrikt Trafalgar, the highest tower coming to the booming GTA community of Oakville that will be launching later this year and the sage advice he has for anyone who, one day, would like to be where he is.
---
Q: As we switch back to normal, what solutions are you seeing that are going to be a part of your strategy for the long term and what do you think could go?
A: I don't think we are going to let anything go. The technology that we utilize, we have been utilizing far before Covid happened and it was important to our business regardless of how the shift changed throughout the world.
I think one thing we will and have been adding back is the human touch and the practice of collaborating with people in person when possible. Our team has tirelessly been doing roadshows again, going to brokerages, hosting brokerages at our sales centres and recreating that in person connection safely. But, really making sure that we don't lose that human touch that is important and that tech will never be able to recreate in my opinion.
Utilizing tools while being in person is the best combination of all worlds for us. We are going to keep doing what we have been doing — we utilized tech before COVID, we'll utilize it after, and we are looking forward to all the advancements that are coming down the road.
We are always testing new products and seeing what can help our clients.
We're not trying to be guinea pigs, we're not trying to make sure that we're the first to adopt a technology, because that doesn't serve our clients well. Our clients need to know that what we are using is reliable, we know how to use it, we are trained and it is going to work properly, otherwise it is counter intuitive.
Q: If you could live anywhere in the world, in any new development project, where would it be?
A: I would definitely live in 432 Park Avenue. I've always loved the building. I love the architect Rafael Viñoly and I think the 10x10 windows are just unbelievable. To see the views on the 92nd floor overlooking the city. They've got these inlaid benches inside the windows, it's unbelievable.
I love New York, I've never lived there, I'd love to try it. If I am going to try it I'd love to live like a billionaire at 432 Park Avenue.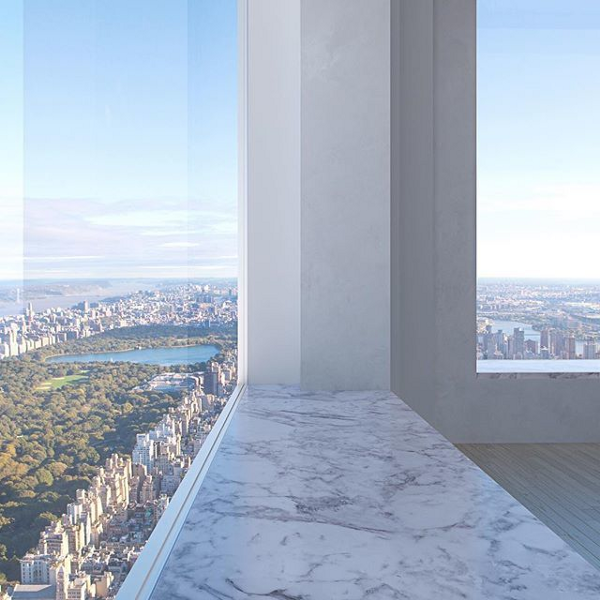 Q: You are an inspiring leader from a lot of people's perspectives, you've done such an incredible job growing Austin Birch and the team that you have and the project successes that you've had.
If you could give someone that is aspiring to be you a little piece of wisdom, maybe it is conventional, maybe it is a little unconventional — what would you tell them?
A: I would tell people to listen to what people say instead of listening to what you hear.
I think that a lot of people filter information through their own lens but a lot of the time people are trying to tell you directly what they want to tell you. So, listen to what people say and not what you hear is my advice.
---
Jamie Sarner, Co-founder + Principal
Jamie co-founded Austin Birch after over 20 years of proven expertise in the Toronto real estate market. Jamie's energy and determination are standout features of life at Austin Birch, where he oversees business development, business operations and marketing. His dedication to leadership through empowerment nurtures an agile team of skilled colleagues, leading an office with an unrivalled level of talent. Jamie never settles for average and offers a multi-faceted perspective that enables him to provide unparalleled strategic recommendations for clients. His desire to create the most innovative and streamlined sales & marketing processes in the ever-changing Toronto market is fuelled by his interest in tech integration, and forward thinking development marketing campaigns. Having developed a reputation as one of the most dependable and successful people in the field, Jamie strives to advance Austin Birch forward, while earning the trust and respect of Canada's top developers.
---