Our annual International Women's Day feature is something I look forward to each year. It is an opportunity for us, and me in particular, to highlight a range of incredible women at different points in their careers in the traditional industry of New Development. The official theme of International Women's Day this year is Embracing Equity which got me thinking about the ways that each of us, regardless of our gender, circumstance or access to supportive resources, can drive change and create opportunities for ourselves and others.
This year, as the world returns to normal and the market corrects, we have the unique opportunity to change things up. Rather than a Zoom interview or a formal 1:1, we invited four powerhouse women to Spark HQ for an informal conversation about their career.
Danielle Reed
Principal, Breakside Real Estate Group
When I was getting my start in the industry Danielle Reed was someone I looked up to. She was, and continues to be, an exceptional example of a female leader who manages to seamlessly grow both her business and her family in tandem. I've remained inspired by Danielle's ability not only to excel in a male-dominated industry, but more impressively, to do so in a suburban region, which has typically been less progressive.
A powerhouse with a reputation that precedes her, Danielle is known throughout the industry for execution. I've always admired her for the respect she garnered from the industry and it was incredible to have the opportunity to sit down with her in a more personal setting and discuss her career journey, her approach to balance and the advice she has for someone wanting to one day be where she is.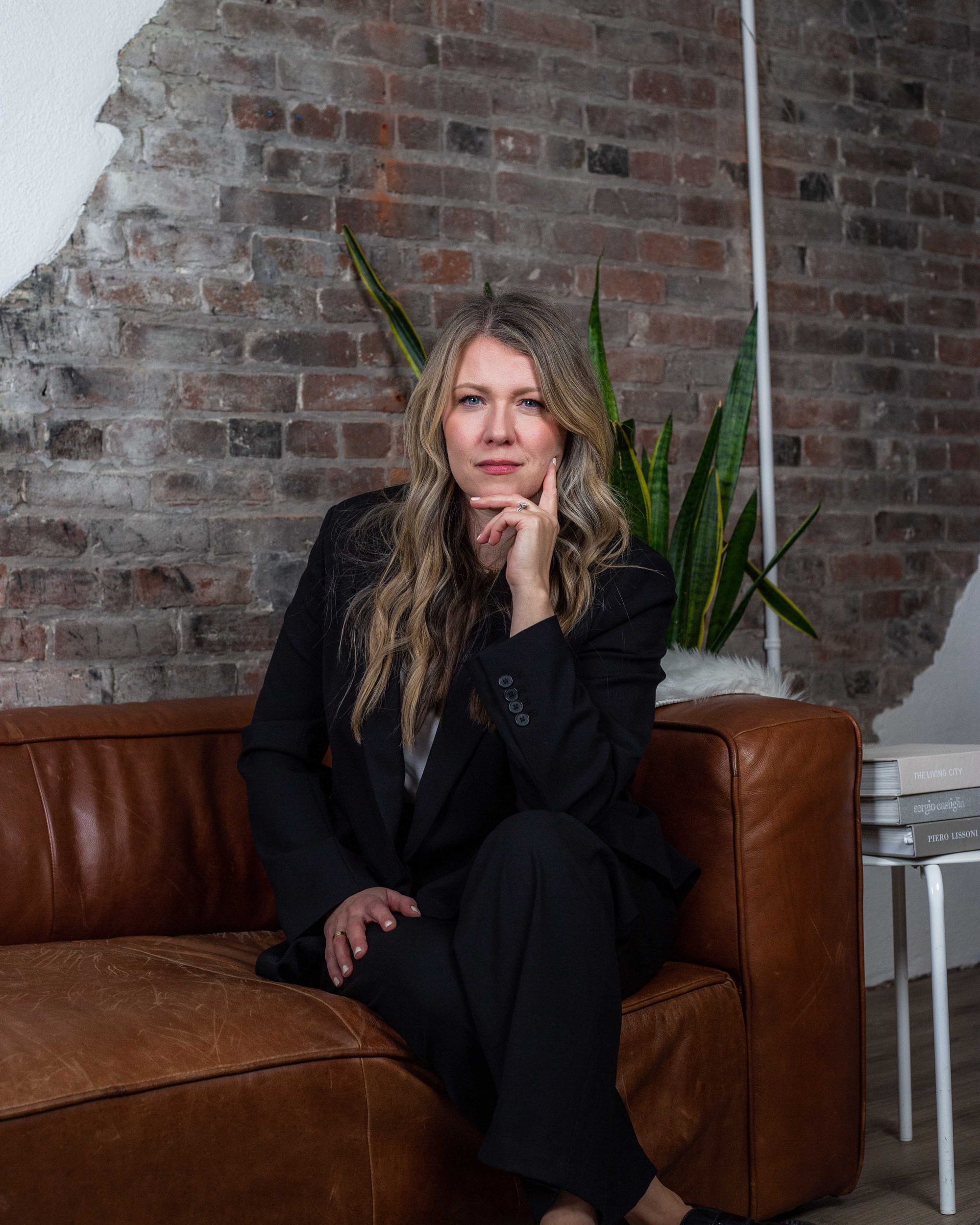 In addition to building a successful business, I've been impressed with the way Danielle makes a point to champion women, which is particularly evident at her company Breakside Real Estate Group where most of the leadership positions are held by women. I suspect this is partly due to the environment Danielle was met with when she began her career, "When I got started in the industry, I wish I had had more female mentors. I felt back then that there were a very limited number of women in commercial real estate 20 years ago and not having a strong female role model I had to navigate how leadership looked for myself, I hope that I can give back."
Danielle got her start in the industry in commercial real estate, her great grandmother, Sylvia Breaks, who is the namesake of her company, was a real estate developer and owned commercial real estate who influenced her very early on to get into real estate. From a very young age, Sylvia was an incredibly influential figure for Danielle and propeller of her decision to embark on a career in real estate. Sylvia brought her to visit sites from as early as 8 years old and by the time she was a teenager, Danielle had decided that real estate was the path she wanted to follow.
After starting a commercial real estate firm in Vancouver over 20 years ago she formed the project marketing division of Frontline Real Estate Services in 2010, which has now rebranded and expanded as Breakside, focusing on sales and marketing in the Fraser Valley. Thinking back on their first project Danielle recollects, "When we first started Frontline Project Marketing, 12 years ago, we had no budget so we crowdsourced a logo, we did the interior design ourselves, we did all the marketing, the sales, we were fully integrated and that shaped the future where we were taking things."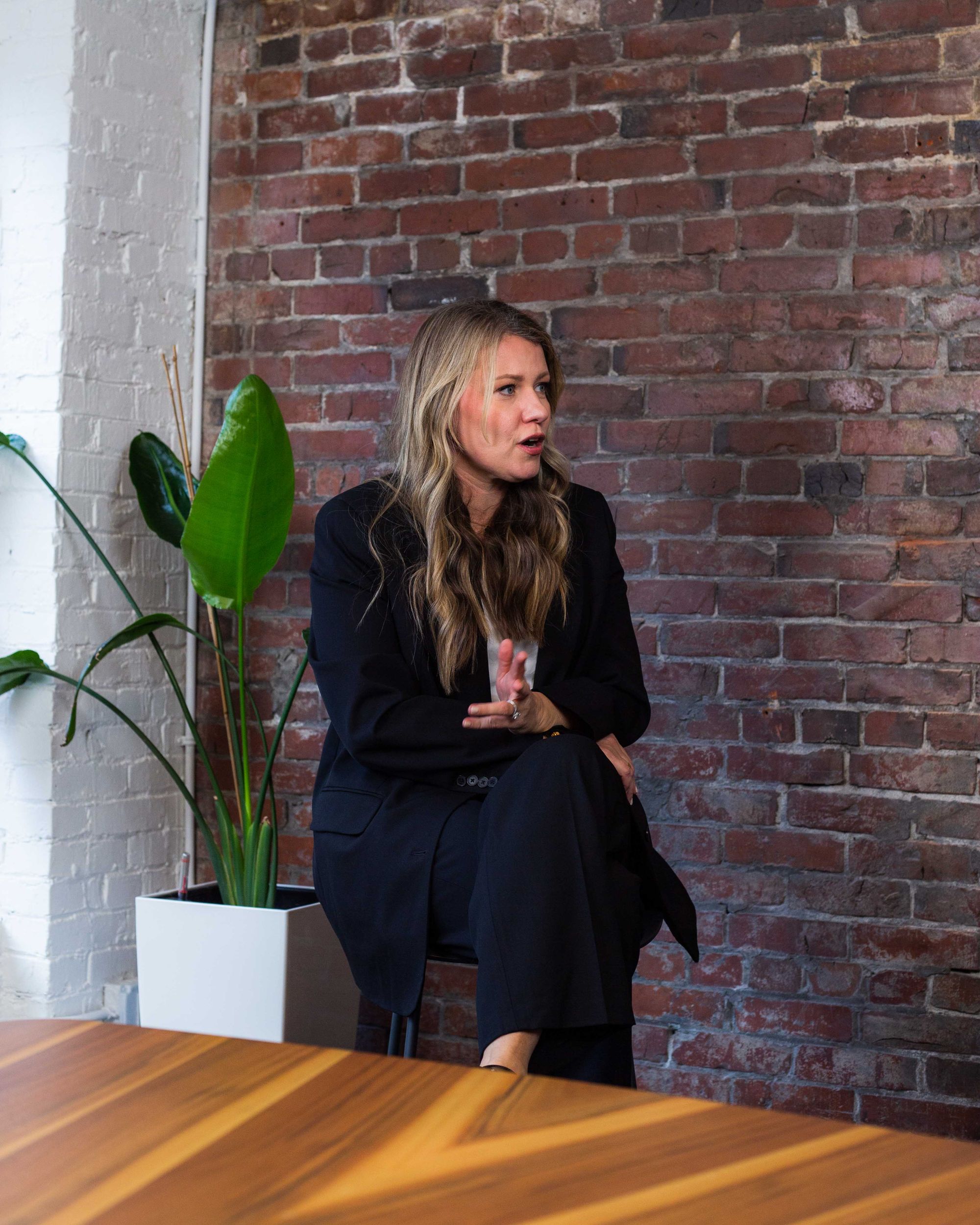 To say it takes a lot of guts to persevere in this industry is an understatement. As we began discussing the presence of confidence–necessary when making a mark in this industry, I asked Danielle about the sources she draws from to affirm and embolden her, "You become really confident when you don't care what people think about you. When you give that up you become authentic to who you are. As a female especially in this business, it is something that is really difficult to do and it takes a long time."
"I'm in my 40s and I'm still learning."
Years later, and with much success Danielle heads a team of around 30 with plans to expand into new regions, including the Interior and Tri-Cities. While this expansion may add a few more people to her team, she feels strongly about keeping the firm boutique, sharing "People think that with growth you are going to make more money and have less stress and I don't necessarily know that that is true. Growth doesn't just mean more people. I think we want to stay really focused and that is one of the reasons we have been really successful is that we've stayed diligent on what we were doing."
As our conversation developed, I shared with Danielle that as a woman in leadership myself, I have found the concept of finding balance to be daunting at times. Determining how to build a company or career, maintain relationships and start a family in the same breath has admittingly been an intimidating feat to consider, and to that Danielle divulged, "I would say to the younger version of myself, or to other young women that you can have it all. You can own your own business, you can be an entrepreneur, you can have a family and find balance, you don't have to choose one or the other," she further shares,
"I had a child very early in my career and then again later on in my career and I would say I am enjoying it a lot more because I enjoy more balance in my life right now. I have a better support system now than I did before. A lot of women think you have to have children at a certain age and you don't. A lot of women are doing it a lot later and there is benefit there in regards to support, experience and humility in some ways."
As we begin to wrap up our conversation, I asked Danielle to share a piece of advice she has for anyone wanting to get their start in this industry or who would one day like to be where she is one day and in turn she shared the best advice she ever received, which is: "focus on what you are good at." She continued, "Early on when you are starting a business you want to do everything, a lot of which is ego based, but you should focus on what you are good at and hire to fill the gaps. I've had to be very resilient in this male dominated business. Never take no for an answer. I'm very 'big picture', I see the big picture and always pushing for more has contributed to my success."
Danielle concluded our conversation with words of wisdom, which, in the current market have never been more true,
"You have to be passionate, it may be really cliche, but the most successful people I see in real estate are incredibly passionate about what they do."
---