Spotlight
Spark Spotlight: Jennifer Podmore Russell, International Women's Day 2023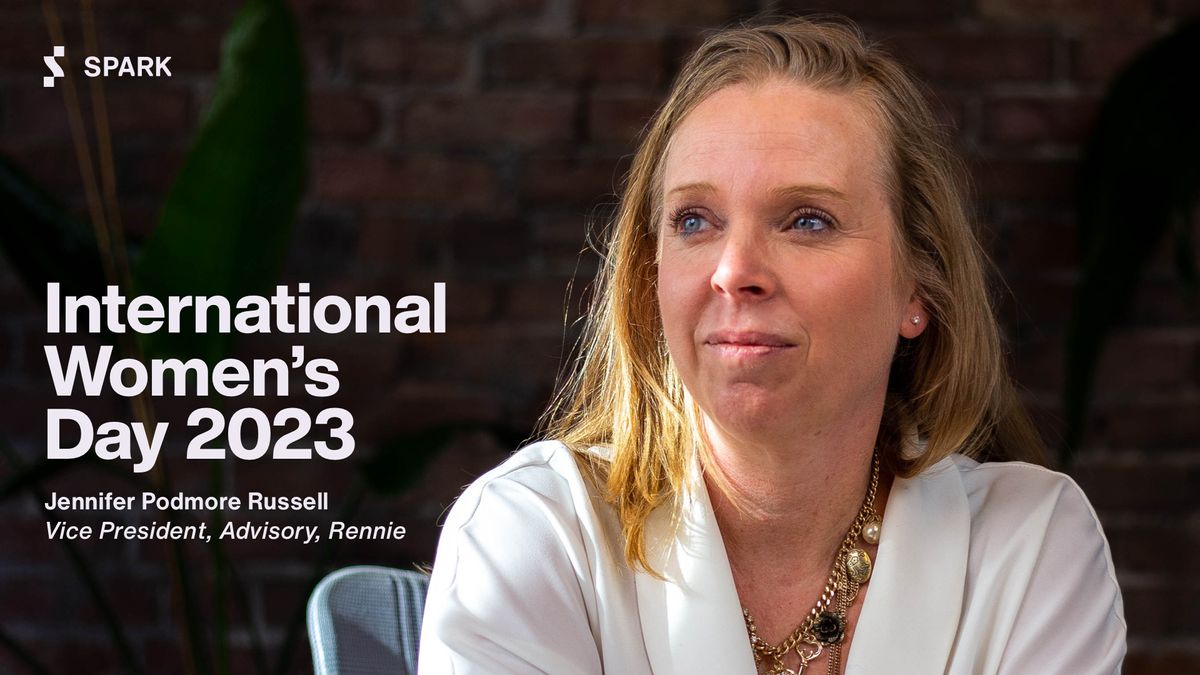 Our annual International Women's Day feature is something I look forward to each year. It is an opportunity for us, and me in particular, to highlight a range of incredible women at different points in their careers in the traditional industry of New Development. The official theme of International Women's Day this year is Embracing Equity which got me thinking about the ways that each of us, regardless of our gender, circumstance or access to supportive resources, can drive change and create opportunities for ourselves and others.
This year, as the world returns to normal and the market corrects, we have the unique opportunity to change things up. Rather than a Zoom interview or a formal 1:1, we invited four powerhouse women to Spark HQ for an informal conversation about their career.
Jennifer Podmore Russell
Vice President, Rennie
Jennifer Podmore Russell is someone I've admired since I got my start in the development industry. She has built an impressive career by placing sincere importance on relationships and focusing on how best to add value to every situation she walks into. Having gained brokerage experience early on in her career, she moved on to form her own business centered around leveraging data at a time when the rest of the industry was only starting to think about digitization. After successfully growing her own business it was acquired and merged with Deloitte, where she led the real estate division.
Now, leveraging that foundational experience and earned respect, Jenn leads Rennie Group's Advisory and Consulting Services. Passionate about creating meaningful change in the community, Jenn actively serves as an advisor and board member on many foundations which has broadened her perspective as a sought-after advisor.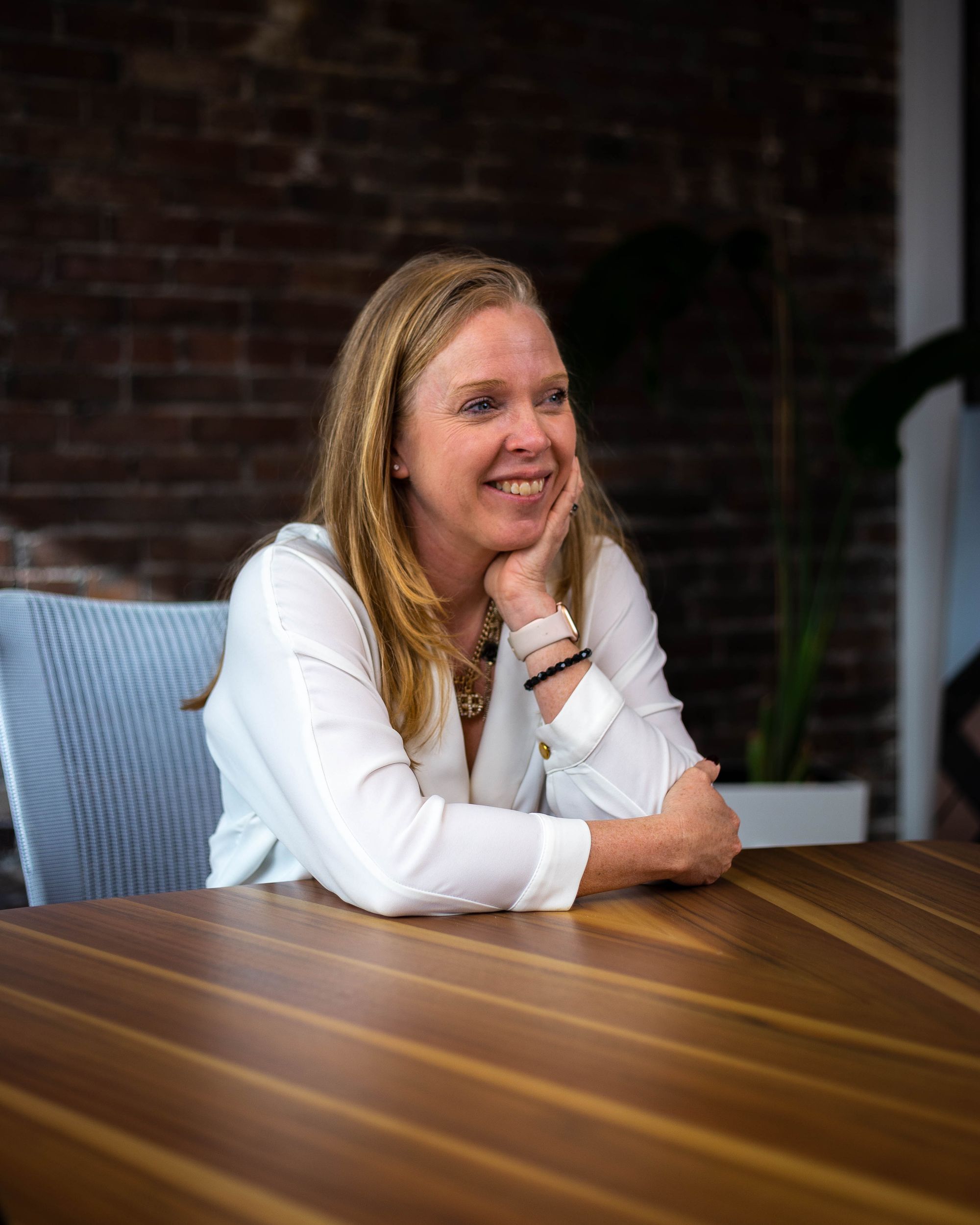 As we began our conversation, Jenn reflected, "I've always thought that I was really lucky throughout my career for a number of reasons. I've always had people that gave really great advice and now I have an entire volume set of all the advice and I get to build on it." She credits her early coaches with instilling an understanding that,  "for better or for worse, I was going to stand out in the room and so it was my choice to decide how I wanted to be perceived."
Expanding on this she shared, "I think your strengths are built by not thinking about yourself at all." Jenn recognized early on, one of the biggest building blocks of a successful career was about being accountable, timely and responsive to people's needs:
"Instead of thinking about what can I get out of the situation, it is really about how do I further this relationship? How do I become valuable to this person or company? And if I can't, sometimes that's the answer as well, that you don't try to create value in an area where there isn't something you can bring to the table because at another time, down the road, maybe you can."
When I asked her about what has changed in the industry for women since she entered it she thoughtfully explained, "What's changed for women for the better is that there has been this consistent hunger, even more so in the last two or three years, of really finding people." Further expressing, "in our industry there was always ingrained that you had to follow a path - it was about what you had to do to learn the process," but now, she commends and is a driver of the industry's embrace of diversity of thought, perspective and experience. Jenn explains, "It is about the floodgate opening because we don't want to do it the same way every time and so embracing that a diversity of thought, experience and perspective creates a lot of opportunity."
As our conversation flows towards the industry we now occupy and the projects Jenn is currently working on she can't help but light up as we speak about her work with Nch'kay' Development Corporation. Nch'kay', the economic development corporation for the Squamish Nation is responsible for creating meaningful change and economic prosperity for generations to come. They consist as an independent board, separate from council, whose role is to oversee a number of different business lines with a focus on establishing a long trajectory for the Nation to have an economic driver.
Through them, the major project Jenn has had the privilege of working on, and one which I was eager to hear her experience with, is Sen̓áḵw, a large multiphase project on important ancestral lands which were successfully negotiated to be returned to the Nation in 2002. Looking at it from an industry perspective, Jenn shares, "I think the most exciting part of Sen̓áḵw, is that it is going to be very distinct and different from any development we've had in Vancouver and one of the biggest components of that is that it has been 100% designed by first nations."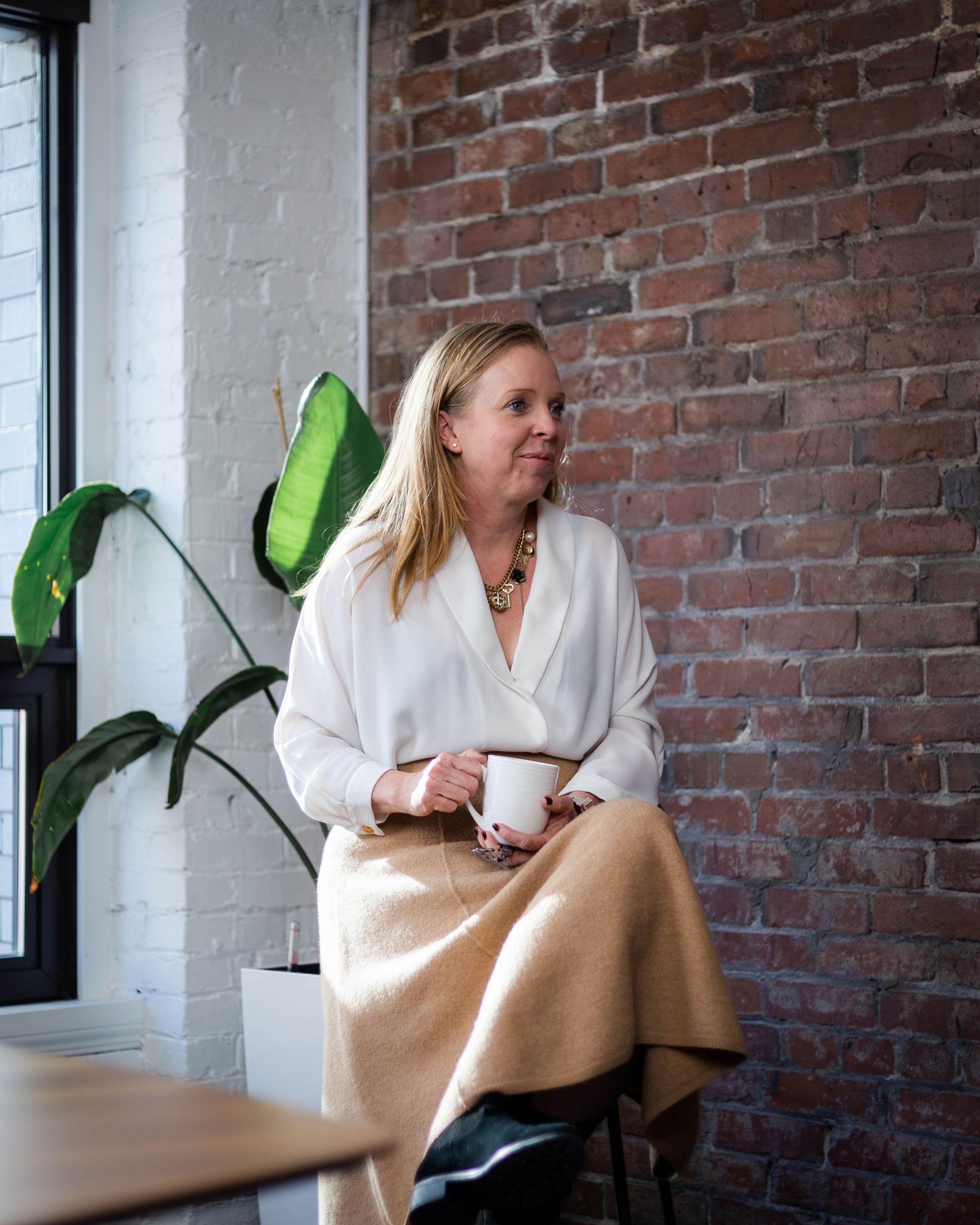 Reflecting on her career and the projects she has had the opportunity to be a part of, Jenn says, "I think of a career in chapters so there have probably been dozens of moments that have shaped me along the way but I think one is, I've been lucky to work in Vancouver where we all get to touch some of the most amazing developments and projects in North America," Sen̓áḵw no doubt being one of them.
As we moved onto the subject of balance and how Jenn has successfully managed to build a career and family while maintaining important relationships she joked, "Balance is a word I am allergic to," further explaining, "one, because I think it is a fallacy for anyone, and two, because I think it is really more about making sure the scales are always shifting from side to side as opposed to cratering, or understanding that at times they may have to be at one side."
Rather than balance, Jenn has shifted her thought to begin thinking about life in terms of values, "Once I started focusing on my values and thinking about the relationships I wanted and how I wanted to be at work, I took the vocabulary of 'I should be doing..' out of my repertoire... the more I said 'should', the more I found I was completely off track."
"The more you live your life in shoulds, the more inauthentic you are to your values."
I reflected on the immense amount of courage it takes to live your life authentically and according to your own values and asked Jenn if she would share with me the sources of confidence she draws on to live life this way. She mused that she doesn't know "if it is confidence as much as you become more comfortable in your own skin and that is what exudes confidence," expanding that "early in your career part of what you learn is that you fake it till you make it and later in your career you realize that pretty much all of us will have imposter syndrome at some point. When you watch someone on stage or at the front of a boardroom you are seeing them at their best. You are seeing them with something they have completely prepared for, we are constantly seeing our leaders at their best and that is the expectation of what you are trying to get to but you shouldn't mistake that that is how they go through life, day in and day out."
Aware of the precious time Jenn had already given me, I wrapped up our conversation by asking her what piece of advice she would give to someone who one day would like to be where she is, and she left us with this:
"Focus on making connections: We all know a career is a marathon but sometimes we set our sights so far down the road that it is really hard to manage and gauge our success. I've always benefited from thinking of myself in terms of current self and future self and if you are living in your career and always measuring yourself as current self, you're always going to fail. If you start thinking about what you are trying to drive or deliver for your future self, it changes how you show up and how you perform."
---