Spark Spotlight: Jenny Wun
Q&A with Jenny Wun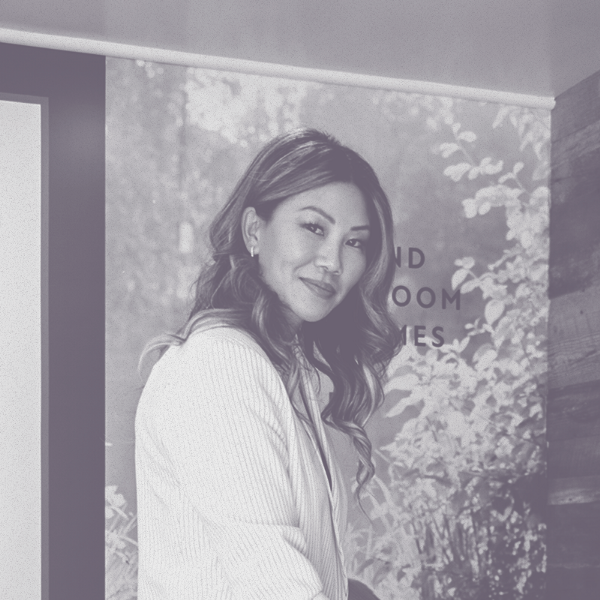 We were so excited that Jenny Wun agreed to take time out of her busy schedule to sit down with us and discuss some of her very exciting upcoming projects and the social causes that drive her in this industry.
---
Q: Can you tell us a bit about how you got your start in the industry?
I never thought I'd be selling real estate but I knew I was going to be self employed. I didn't know that real estate was going to be my product and that building relationships would be my service when I finished my degree in Sales & Marketing.
When I completed my degree my aunt who was in property management handed my resume to her boss who passed my resume on to a large, reputable developer and I accepted a job as a sales coordinator and from there is where I got really excited about the market.I worked with them for about 5 years but knew that there was more so I grew to work with multiple developers on my own and from there grew a team because I knew I couldn't do it alone and now I run a couple of Project Marketing companies where I specialize in helping developers brand their projects and do resell on the side and manage my team from there.
There is room for everyone and it has been a fantastic journey and I have to thank all the partners that are in this business and all the industry leaders.
Q: Can you share a defining moment in your career that shaped you today?
There are so many. I feel like I evolve every 5 years and I want to go through all of the stages because I think that when you get into this business you have to adapt since the market is always changing, the industry is always changing, the needs are always changing from your clients.
I knew that I didn't want my wings clipped and at the first company I worked for I was asking for more work — I don't know if this comes from my Asian background and my culture but its like "just keep working and making money, just keep working and put your head down and be humble" but I was really hungry for more work and for wanting to learn from my colleagues and always asking a lot of questions to everyone who was around. I was just really curious all the time.
But one defining moment is when I was asking for more work and the Director of Sales at that time looked at what my income was and he closed his book and told me there was no more work for me. That showed me that it's time to move on because my entrepreneurial spirit was really contained and dying and that is when I decided to go on my own.
Through all the lessons I've learned you just have to call your own shots and be courageous, move out of your comfort zone and pave your own way by your own definition of success.
Q: What has driven your motivation to be, and stay, in the new development real estate industry?
It comes from my personal experience. I want to be open and vulnerable because I am sure a lot of people have gone through what I have gone through. I've worked so hard and have experienced sexism, racism, ageism, sexual harassment in business settings, through competition, social interactions and working with clients so what I stand for is parity, essentially my motivation is women's equality.
Q: What's one leadership lesson you've learned in your career?
I learned this very early from the second or third client I worked with, who is still a client to this day. I came from a leadership style of fear based — it was very militarian structured and reward based as well as structural and managerial and it was all I knew. One day I made a blunt comment to a colleague and another pointed that out to me. It stems from my childhood and how I was spoken to as a child and I didn't realize that I also had that communication style at work. In this industry it is all about relationships and collaboration so when someone pointed that out to me I entirely changed my style from a top-down approach to bottom-up.
It is all about strength in numbers, it's your teammates who are going to pull weight for you because you want them to rise to the top too and for me that is my biggest lesson learned. It is why I don't take credit for the success of our team: it is a joint collaboration.
Q: What excites you about the future of Real Estate and the market?
What is so great about Vancouver is that it is such a world class community of new developments and we do a really good job at the infrastructure of our city — the roads, the amenities, the environmental efforts and I am excited for the continuous growth of this city.
For myself personally, my goal is to open up a Brokerage and extend the Oakwyn brand into Burnaby and to continue to create a community of zero tolerance on sexual harassment and saftey, womens equality and building a community by not just education women but men as well. I have been able to scale my business so that I am only working with clients who I really like and who have the same goals as me and ultimately building beautiful homes.
---
Loved this story and want to read more? Check out the other incredible women featured in our blog: Influential Women in Canadian New Development Real Estate.
---
About Jenny Wun:
Jenny is a Principal at West One Real Estate Marketing, Co-Founder of Parallel Project Marketing, & Co-Host of In The House Podcast.
With sales experience on over 40 projects, Jenny Wun is one of the top sales people in the lower mainland. Having led countless marketing campaigns and builds, she leads a top performing sales team with her signature YES attitude making sure her clients have the ultimate experience.
With nearly 20 years in the industry under her belt and a professional with a record of achievements including Top Producer in the Medallion Club, Finalist for Businessperson of the Year, and Best Realtor® year after year, Jenny is nothing short of a powerhouse redefining what it means to be successful in this industry.
---