Spark Spotlight: Marie-Laure Frère
Q&A with the Director of Sales, Four Seasons Private Residences Nashville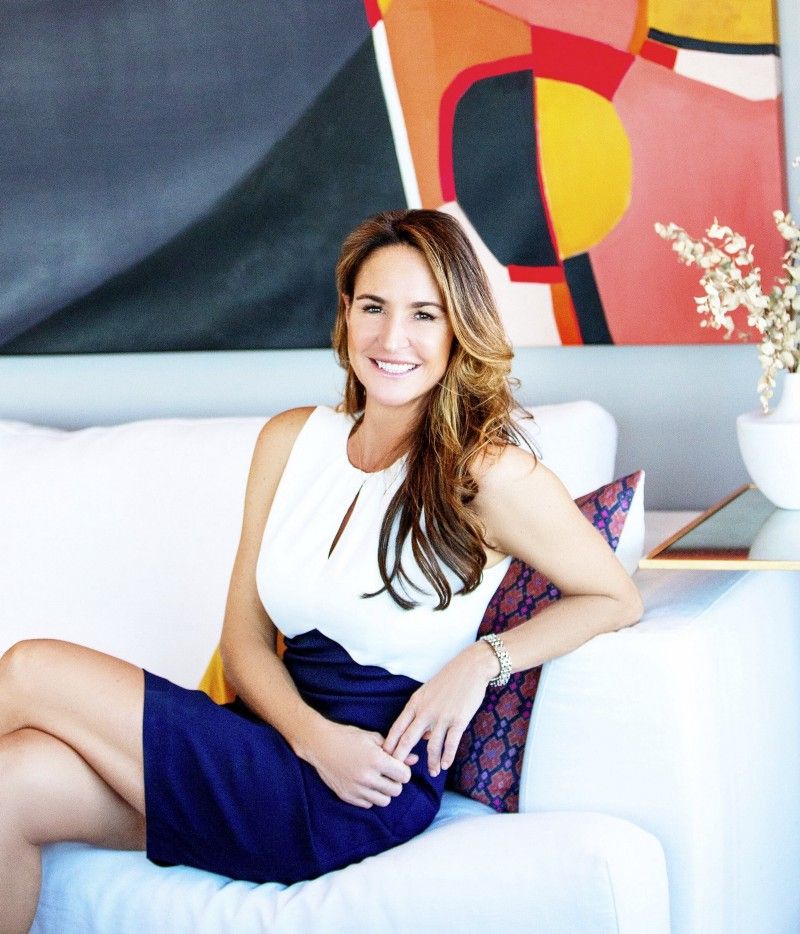 Q&A with the Director of Sales, Four Seasons Private Residences Nashville
From day one, Spark has had the privilege of working with some of the most influential people and organizations across the New Development sector. For our current series, we wanted to focus on some of the most exciting, recent New Development projects in the United States and the instrumental people behind them.
In the second instalment of this series, Spark's Director of Sales and Marketing, Jessica Radziszewska, had a virtual conversation with the Four Seasons Private Residences Nashville's Director of Sales, Marie-Laure Frère to discuss her incredible career and her most recent record breaking launch.
In this chat, Marie-Laure shares details of her accomplished globe spanning 20 year career, how her and her team broke launch records with $200 million in sales and how the global pandemic has impacted her sales and marketing strategies. We were awestruck by her humbleness and wisdom and how she evolved from visiting her father on the construction sites of hotels as a child to being the one to walk homeowners through the incredible hotel branded residences that would soon be their homes and some of the unconventional approaches that got her to where she is today.
---
Q: In your own words, can you tell us how you got your start in the industry, where you came from, and a little bit more about you?
I really have to thank my father. I know a lot of people thank their parents during award shows or things of that nature but he was in the construction industry, in hotels, and he moved from France to Southern California to open hotels up and down the California Coast.
As a little girl, I was on construction sites with him. I was in and out of back of house kitchens. I was around contractors and sub-contractors and even though there wasn't a residential component, I think there was something magical about the hotels being able to entertain and take care of people, as well as the whole hotel industry at large, and seeing them from breaking ground to getting to stand beside my Dad during ribbon cutting ceremonies.
You really get to see something from start to finish and I feel that definitely had something do with my love for what I do.
I get to bring pre-construction projects from design to the market and now get to walk into these places that the owners who are going to call them home for many many years. I do think the start really came from those early days with my kid sized construction hat on, following my Dad around.
Q: What do you attribute the 200M sales success of the Four Seasons Nashville to?
In all fairness, we are in a bit of a perfect storm. Nashville is a white hot market and we have a brand that is the very first five-star residential offering in a city whose residential core is just starting in downtown. We are definitely the pioneer and it has been years of waiting for this market.
What's very interesting is that the majority of my buyers are from Nashville. To be that well received from Nashville, from your own city, is something that I have rarely seen. A lot of changes in life, a lot of empty nesters from the suburbs are choosing to downsize. We are a perfect fit for them.
Something I haven't seen in any other city is individuals buying a second home whether they live on the outskirts or not, they're buying a second home in downtown. I think that really speaks about how exciting Nashville is as a city with all of the arts, the culture, the music, the sports, the city is never ending. I have dozens of home owners who just wanted a pied-à-terre in downtown because they love coming here. It's truly been just a perfect storm.
Q: How did the pandemic impact your business and sales strategy?
The very first release where we sold $80M was about two days before the world came to a screeching halt. We didn't know what to expect. The building that my sales gallery is in wasn't allowing guests so our tours came to a stop and we had to pivot. We were caught off guard. Our phones starting ringing pretty aggressively at the end of April. We were supposed to do a second campaign in May and I was caught off guard by the demand that we were already experiencing.
We had people saying "Listen, we understand there's a health scare in our world but we still need a place to live."
We came back to work May 1. My entire team was here. Of course we took the necessary precautions for those who did want to meet in person from my team being tested to doing x,y,z, but we never slowed down.
I think one of the biggest differences that I found is that we focussed on the future. We didn't focus on today. At the end of the day, in pre-construction, what you're presenting is the future. We were able to focus on "Where do you see yourself in a year and a half? Where do you see yourself living? Once this is all done, what does life look like for you?". And I would say "I know, we don't know what's coming, but where do you see yourself going?". We shifted our entire presentation and our language to really remind people that life is a bumpy road.
There are going to be ups and downs and crazy events that we could never predict and if you hold out for what you want in your life, what you want to attract, and what matters, and if you stay that course, it allows you to navigate those bumpy up and downs that life throws with us easier and with a lot more grace. When people focussed on where they wanted to be in a couple of years, their shoulders relaxed. They didn't worry about the restrictions, the masks, the grocery store, or whatever they had to face in the day-to-day knowing their was something incredible waiting for them.
---
About Marie-Laure Frère
Known as the Gypsy of Real Estate, Marie-Laure Frère is unlike any other professional within the lucrative industry. She holds over 19 years of executive-level experience in the sales and business development of luxury urban high-rise development and resort sun & ski destinations, both nationally and internationally. Her direct involvement in projects has resulted in dozens of real estate sales launches and an excess of $3 billion in project sales. She has been licensed in 12 states, speaks four languages, and has sold real estate across the globe. Throughout her highly successful career, Marie-Laure has garnered extensive experience in a variety of real estate niches, including recruiting, and training — both onsite and remote sales teams — and working with developers from finance sourcing to the finer details of design and product mix to market analysis. Today, she is CEO of Indoors │Outdoors, a real estate consulting firm specializing in pre-construction sales and turnaround projects throughout Europe and the U.S.