Spark Updates August 2017
It has been an exceptionally busy summer for Spark, and most of us on the tech team have been occupied with back-end optimizations since…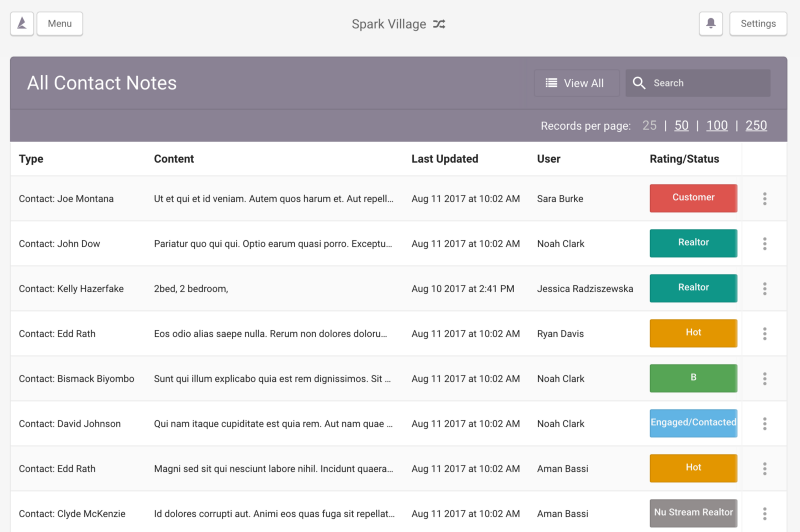 It has been an exceptionally busy summer for Spark, and most of us on the tech team have been occupied with back-end optimizations since the release of the new layout. Lucky for us, our newest developer Nichole has picked up the slack, and has been very busy releasing functional new features to our users every week! Below are a few of the impressive tasks she's been able to accomplish over the past month.
---
Display Smart Group Criteria

This addition was a long time coming! We used to rely on descriptive naming to remember what our smart groups were tracking — Now you can add as many criteria as you'd like, and they will all populate at the top of that smart group's page, so you can see exactly how those contacts are being filtered.
Interactions List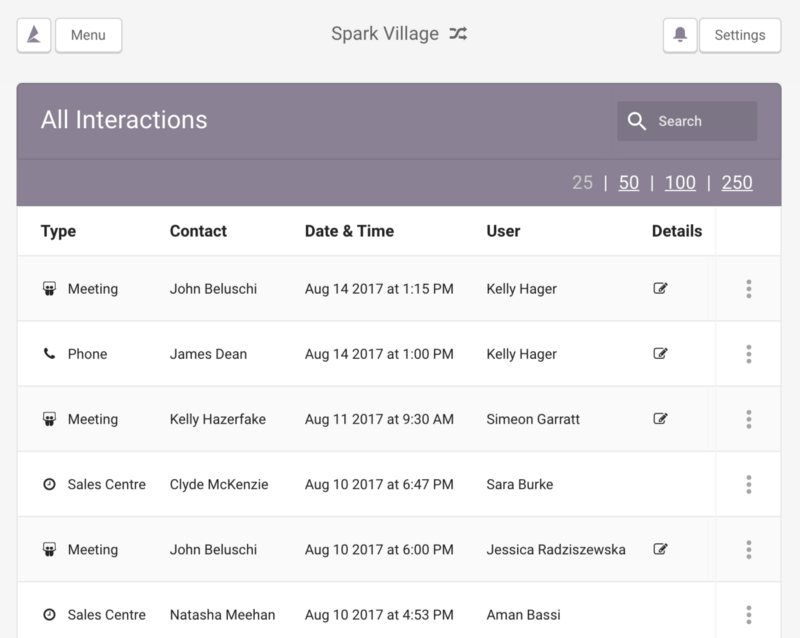 Massive improvements have been made to the interactions list, which you could formerly only access on a per-contact basis. Now, in addition to seeing that, you can also access a list of all interactions on the entire project, which you can search and filter by interaction type, user, contact, and even campaign name or subject line for email interactions. You can get to the project interaction list by going to your Contacts overview and clicking the button beside "This Week's Activity".

Notes List
As you might have also noticed from the contact overview screenshot above, we've added a list view for all of your project notes. There is a similar link on your Inventory overview. Each of these will automatically filter the list to contact or inventory notes respectively, but if you click "View All" by the search bar, you can see a total list of both contact and inventory notes consolidated.
Deposit CSV Exports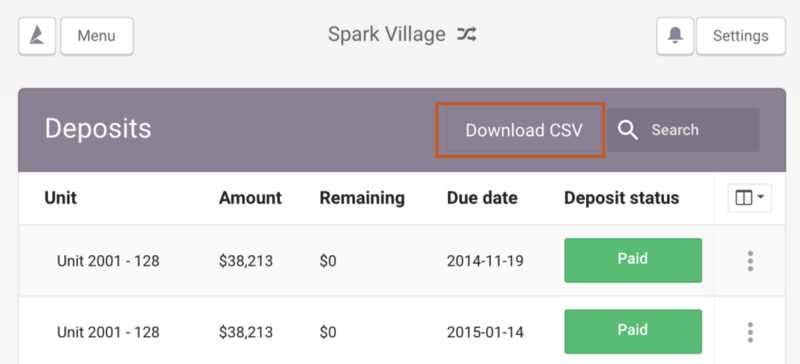 This is only available to users who have export permissions (if you've seen the 'Download CSV' button on your contacts list, that's you!). From the Deposits list (Menu → Contracts → Deposits), you can now similarly choose to have a CSV of your deposits emailed to you, which you can then use to manufacture your own custom reports if needed.
Merge Tag Testing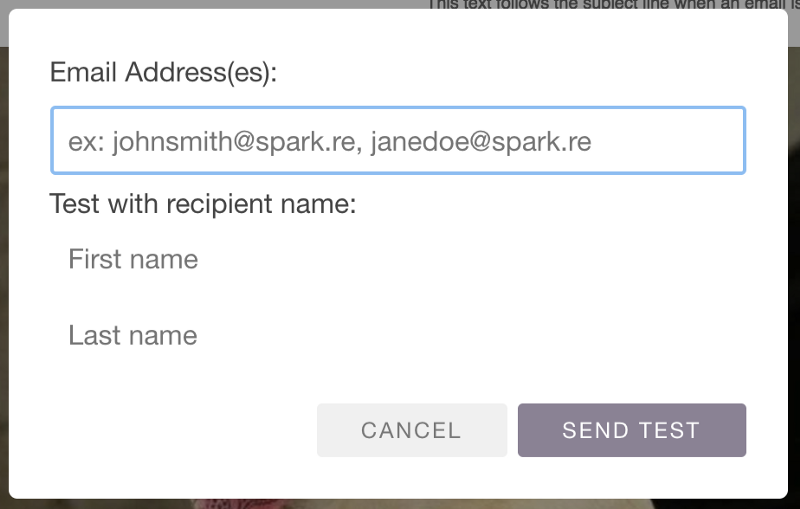 There used to be some inconsistencies with test emails — If you were using merge tags in your template, and you sent a test, the simulation would automatically populate the name and information of the user sending the test, since we don't require your test recipient to have a name. That is still the default behaviour, but you can now also enter a name for your recipient and feel more confident that your merge tags are populating correctly. And as before, you can send as many tests as you would like!
New Dashboard Functionality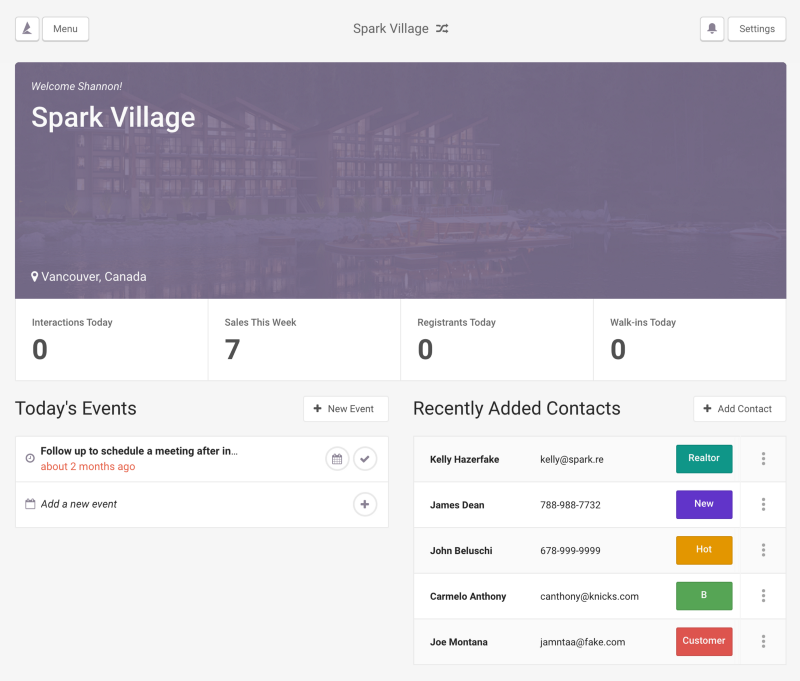 You'll notice on your project dashboard that all of the stats are now clickable, linking you to a list of the relevant resources (today's interactions, sold inventory, etc.). Also, we've added buttons to add a new event or a new contact to save you some clicks when you first log in.
---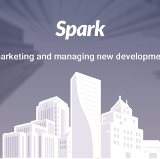 We've got plenty more coming down the pipeline soon, but we'll leave it at that for today! As always, feel free to email us at support@spark.re if you have any questions.