5 Minutes With Abigail Gavin
Spark's resident Nerd Herder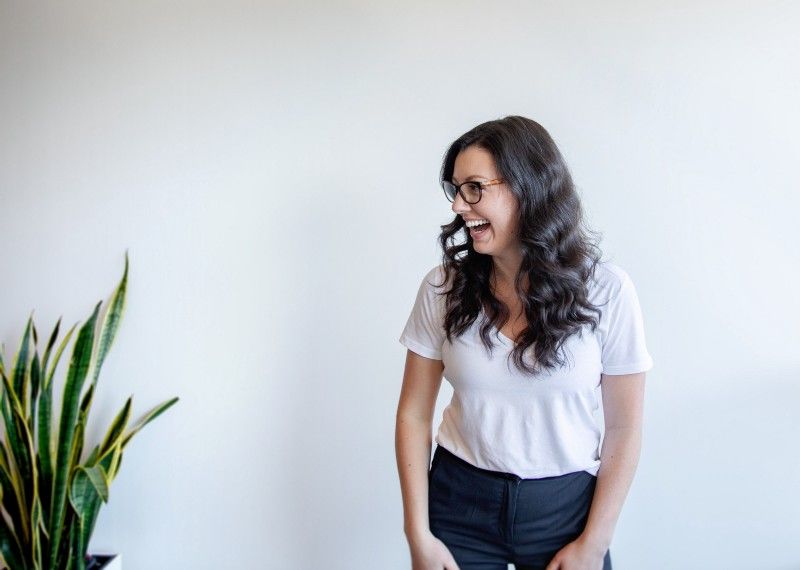 Spark's resident Nerd Herder
At Spark, we are consumed by all things new development real estate.
While much of our team spends their days speaking to new development real estate teams around the world, advising on ways to streamline their sales and marketing processes and strategies, more than half of our team is working behind the scenes managing, building and designing the product that is Spark.
We pride ourselves on encouraging the diverse knowledge and skillset each of our team members brings to Spark and appreciate the way this contributes both to our culture internally and the ways in which they present themselves outwardly in our product development. On the tech side, our development team is a tight group of problem solvers and product leaders working together to build the solution to our vision of bridging the gap between real estate and technology.
Leading this team is Abigail Gavin, Spark's first user turned hire who left new development real estate sales behind to be our first ever Project Manager, or as the dev team so fondly calls her, Nerd Herder. We caught up with Abby in between fielding requests, tracking the progress on some exciting product upgrades and dancing her way to the kitchen to make a wellness shot.
---
Q: Let's ease into this! At Spark, one of the things that binds our team together is a love of food — and since we haven't been able to properly dine in the last year, we are curious what has been your favourite place to order from or have you perfected anything in the kitchen?
At home, I've perfected the reverse sear rib eye steak in the cast iron. As I let it rest, I drizzle homemade clarified garlic butter and pair it with a mixed greens salad. As far as dining out, we are beyond spoiled in Vancouver with the incredible array of Asian cuisine — so for take out, I love to order the chicken wings, bun bo hue or the signature vermicelli bowl from Ahn & Chi.
Q: You have been at Spark for almost 2 years, in normal times we have a pretty fun and lively office environment. What are some of your favourite memories of working at Spark?
There have been so many memorable moments! Some of my favourites so far have to be during my first week, getting to know the team by heading to Hillcrest park for kickball then watching the Canadians baseball game afterwards. I love poetry so I'd also have to say writing and reciting a custom Christmas poem for the team in the style of "T'was a night before Christmas" (correct me if I am wrong, but I believe this was the catalyst that inspired our now annual Valentine's Day poetry slam!?). But the best memory of all was receiving the honour of Spark's official Nerd Herder, appointed by the development team accompanied with a customized desk name plate.
Q: After being in the real estate industry so long, what was it that drew you to transition to the tech side of it and what excites you about it?
Let's face it, in this day and age technology is as valuable as any trade profession. We rely on it day in and day out and what excites me working in Proptech is helping shape the features that get deals done 5x faster (not to mention saving millions of trees each year through Digital Contracts). Time is the only non-renewable resource so streamlining processes frees up valuable time for our clients to focus on other important areas of their business.
Q: What was the most surprising thing about the transition from Spark user to Spark Project Manager?
In all honesty, before I started at Spark I had no idea how much effort, consideration and time goes into what an end-user would deem an easy solution. Working closely with product and development the last two years has not only heightened my user empathy but also brought a new understanding and level of respect for development and design teams regarding how things work behind the scenes — it truly does take a village!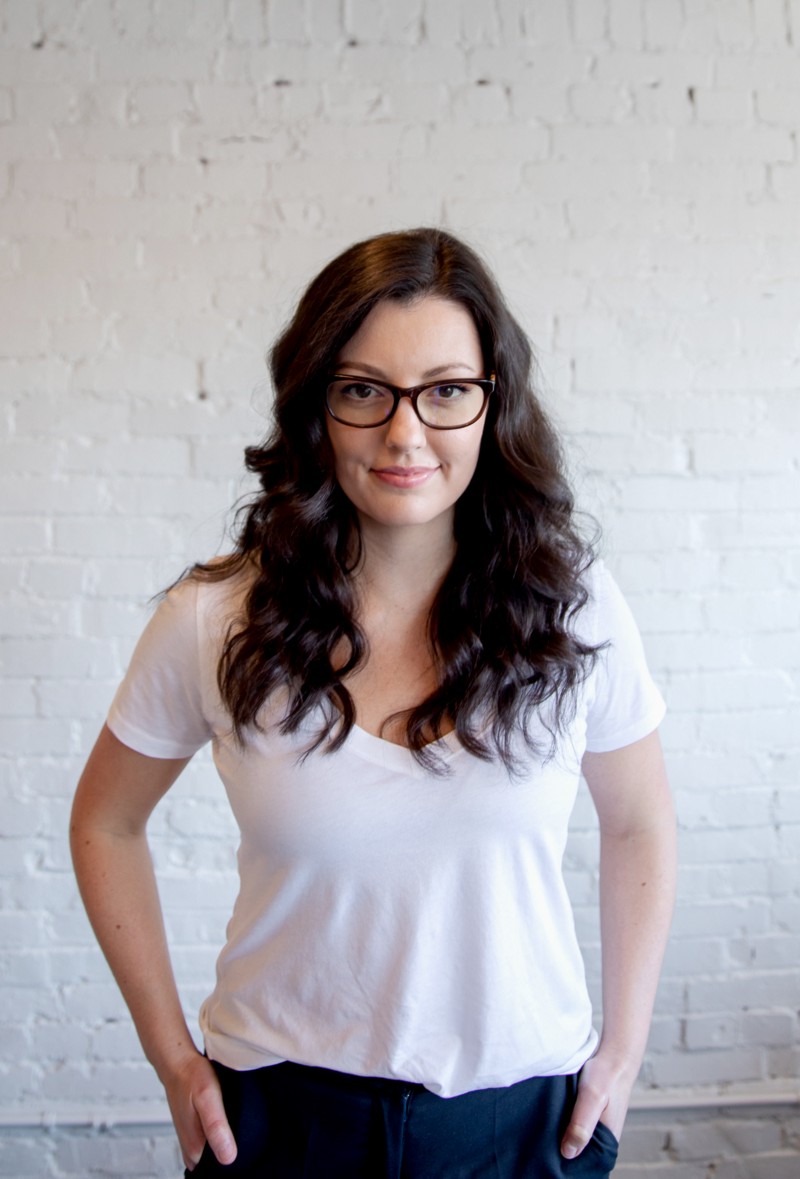 Q: You are responsible for driving our new feature initiatives — as a past user, what new release do you think provides the largest value add to our users?
As the company's first user hire, I was really excited to be a driving part of our contract stepped process (CSP) builder and ID verification launch. In my real estate days, I specialized in setting up project sales team's processes, operations and contract conveyancing. Because Spark works with clients all over the world, seeing the positive impact of allowing users to customize their digital contract workflow to eliminate entry error, and the option to use biometric technology with ID verification to remotely and legally vet purchasers is huge for the industry — especially now that more deals are being done off site than ever.
Q: You came into the role as PM in an entirely new industry and knocked it out of the park. What keeps you motivated to continue to drive Spark forward?
I believe in our product and will always be an advocate for Spark. I have many motivations for driving Spark forward but If I had to narrow it down to my top three, I'd have to say I am motivated by our amazing team, our incredible clients and like my colleague Divina, crushing the competition to take over the industry.
Q: Outside of Spark, what other trends in the Proptech industry are you seeing and how are they pushing the New Development industry forward?
Proptech is and has been emerging as the industry's hottest segment. One trend I found particularly interesting is how artificial intelligence is changing the way developers, brokerages and agents use machine learned analytics to make more informed decisions from target marketing through to developing communities. Also, because of the pandemic, I find it incredible the way virtual tours, VR and matter-porting have safely accelerated site and resale tours increasing visibility to get deals done.
Q: What is a current or upcoming feature in Spark that you're excited about?
Digital Negotiations! Going back to my real estate days of working in project sales, balancing between negotiating manually and managing deals digitally was cumbersome. With Spark's negotiation suite, every step of the way is accurately tracked and legally binding. Being a part of shaping this feature with real user experience has been incredibly rewarding and I can't wait to get it in our user's hands!
Q: Let's end on something a little more fun! You are stranded on a deserted island and can only bring one genre of music — why is it disco 🕺?
Do you have time for another blog piece?! I grew up on disco and this genre is the foundation for everything feel-good — it led the post-punk movement and influenced early hip-hop, R&B, house, electronic music (Shout out to Dua Lipa for making the sound popular today!). Not only does disco bring back fond memories listening to burned CD's while travelling to my hockey tournaments with my father as a young girl, but it will forever reign supreme as the original groove of all grooves.
Want to hear more about what Abby and the Sparks Development team are up to? Check out her Quarterly Product Updates!
---