Adaptive Reuse: 6 Office-to-Residential Conversions in North America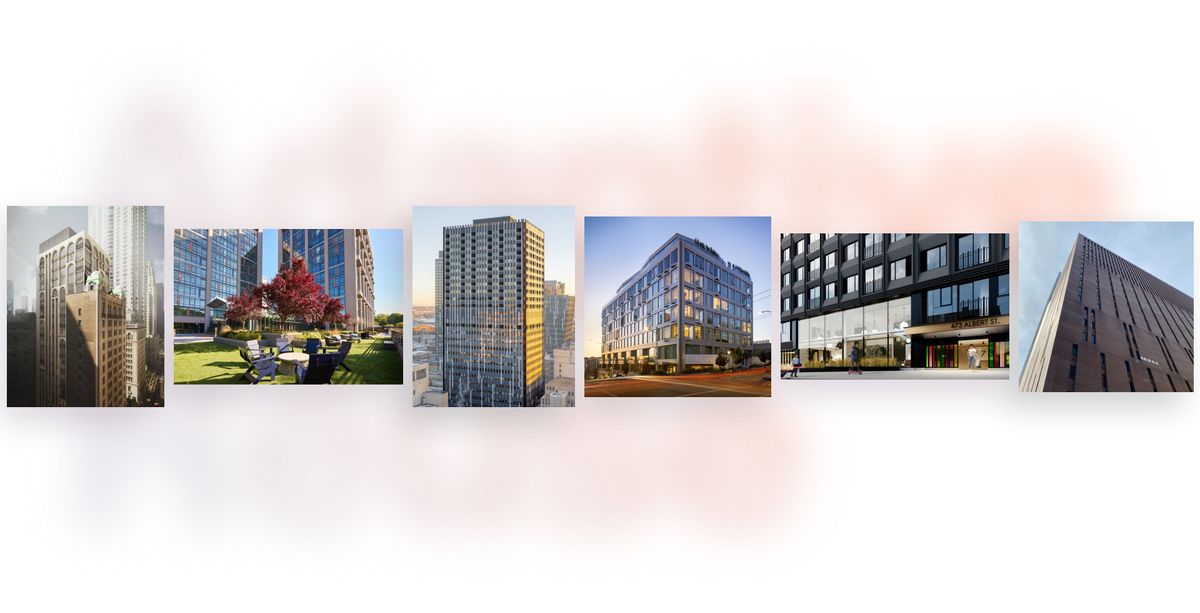 With several North American cities facing high office vacancy rates, surging residential rents and increasing housing shortages, the concept of repurposing empty office buildings into housing is becoming a hot topic. Developers and city officials in major urban centres are exploring the viability of the adaptive reuse process of converting existing office buildings into residential property, usually apartments or condominiums.
The office-to-residential conversion approach has several benefits, particularly reduced environmental impact. By repurposing existing structures, developers have the opportunity to save meaningful resources and significantly reduce their carbon footprint in both new building construction and by making the original building more energy-efficient through upgrades of smart controls, green areas and optimized HVAC systems.
Assessing the feasibility of an office-to-residential conversion is not straightforward and requires considering critical factors such as the layout of the building, including placement of the window, plumbing and mechanical utilities to ensure local residential building codes can be met. Typically, this requires architectural and engineering creativity as well as considerable collaboration between developers and city planners to ensure building and zoning compliance are met to deliver projects that provide new opportunities for urban living.
Below are six examples of completed, under construction and proposed office-to-residential conversions in North America.
---
Under Construction:
25 Water Street, Manhattan, NY
25 Water Street, known as The Daily News Building, is the largest office-to-residential conversion project underway in North America. Located in the Financial District of Manhattan, the building, originally commissioned to headquarter The Daily News, was completed in 1930. Designed in the Art Deco style by architects Raymond Hood and John Mead Howells, the building was dedicated as a National Historic Landmark in 1989.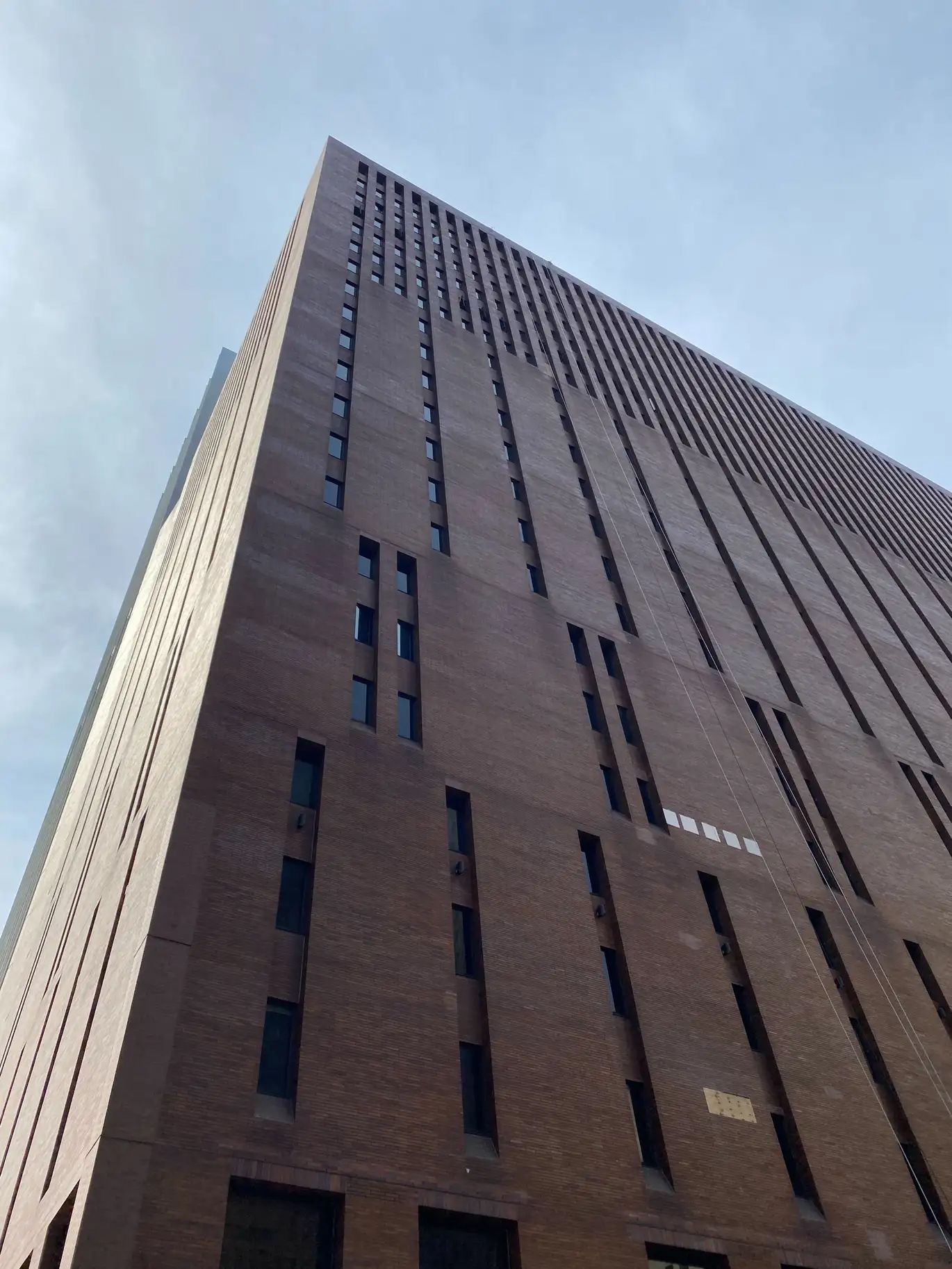 Announced in 2023, in objective with New York City's plan to add 20,000 new homes through the conversion of underused office space, the property owners, GFP Real Estate, Metroloft, and Rockwood Capital, are converting the 22-story building into over 1,300 residential units.
The project will involve significant renovations, including upgrades to the building's plumbing and electrical systems, seismic retrofitting and, once complete, will feature luxury apartments with high-end finishes and appliances and the creation of new amenities for residents including a fitness centre, rooftop deck and concierge service. Because repurposing a building takes significantly less time than planning a building a new structure the project is expected to be completed by the end of 2024.
Proposed:
69 Yonge, Toronto, ON
A proposed office-to-residential conversion at 69 Yonge in Toronto aims to convert the 15-storey Canadian Pacific Building into a mixed-use condominium with 127 residential units, including studios and one- to three-bedroom apartments. Once the tallest residential tower in the British Empire, the original building, completed in 1914, is located at the intersection of Yonge and King streets.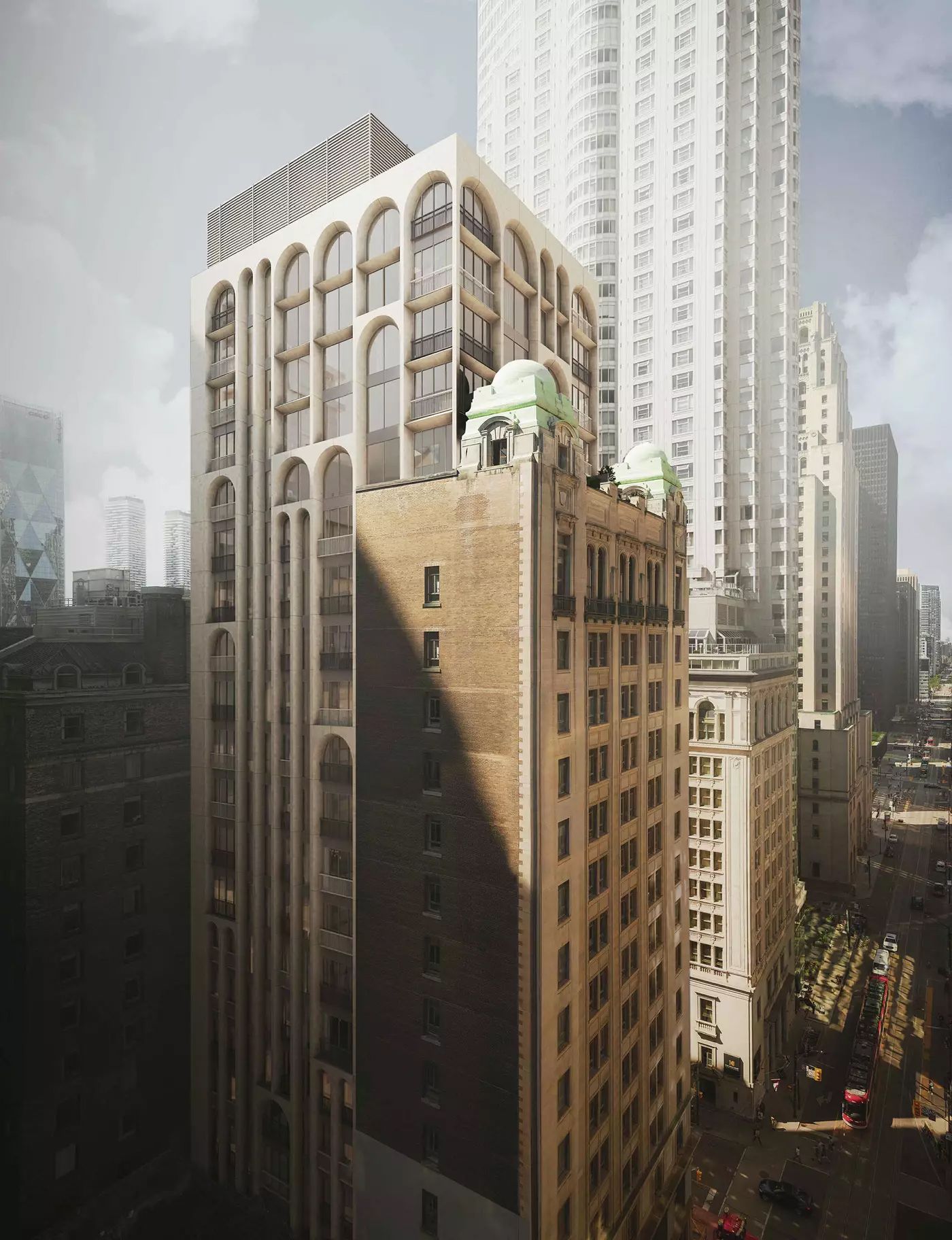 The proposed conversion aims to meet the growing demand for downtown housing options in Toronto and will involve significant modifications to the structure, including interior redesigns to meet residential building codes and upgrades to utilities and plumbing, electrical and mechanical systems as well as extensive rehabilitation to the buildings existing heritage features.
Proposed for development by H&R REIT and designed in collaboration by PARTISANS & ERA, the project's adaptive reuse approach aims to preserve the building's existing architecture while providing modern amenities and services for residents, along with a 20-storey addition rising from the southeast corner of the site.
Completed:
The Pacific, San Francisco, CA
The Pacific is a luxury condominium project located in San Francisco's Pacific Heights neighbourhood. Developed by Trumark Urban, the original structure, built as a Dental School in the 1960s, was converted into high-end residential units, offering stunning views of the city and the bay. Headed by architecture firm Handel Architects, the conversion plans incorporated the existing large floorplates, originally designed for bulky dental equipment, and 12' high floor-to-floor span to create high ceilings and gracious interior living spaces throughout the project.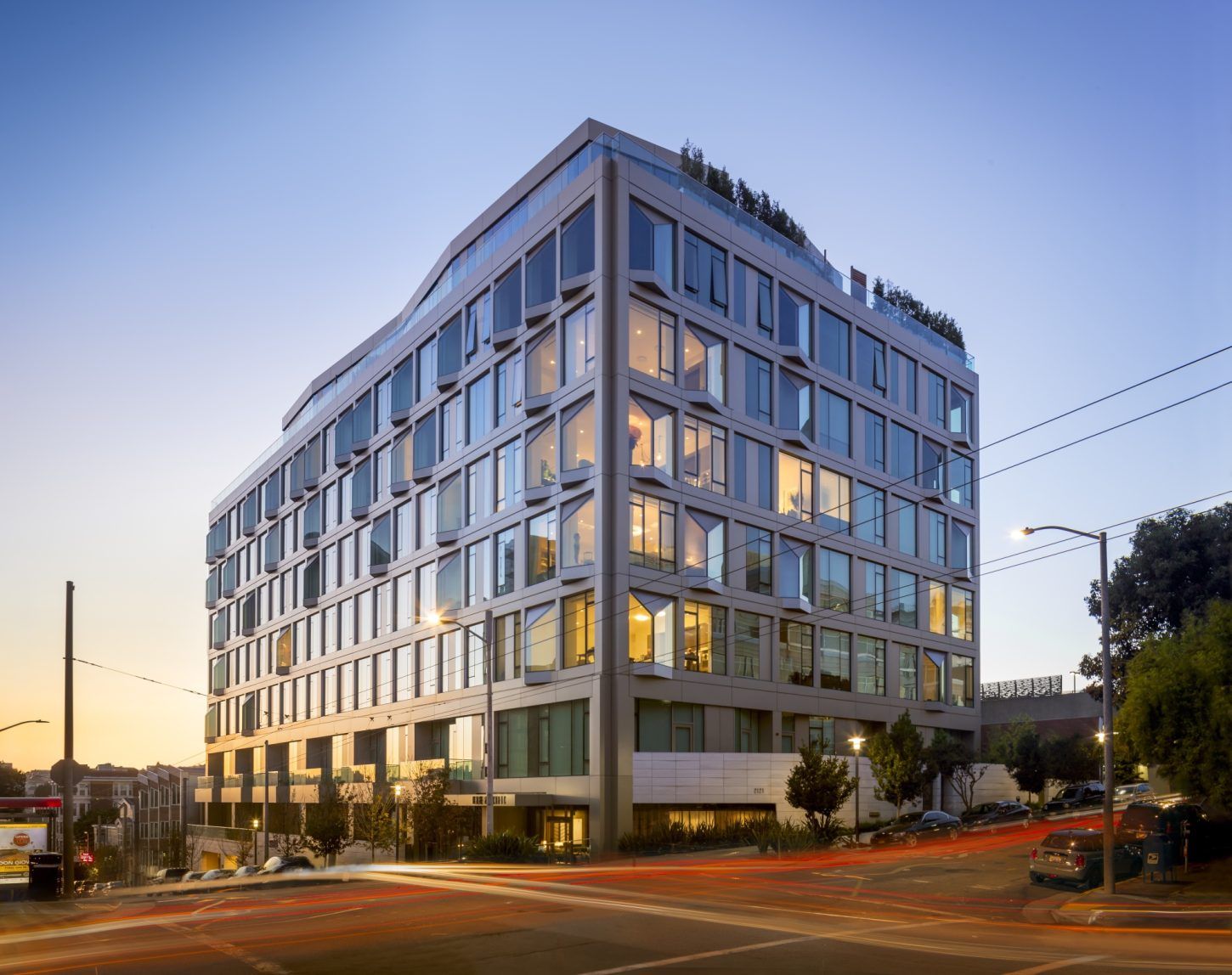 Featuring a mix of one- to four-bedroom homes, ranging in size from 1,000 to over 4,000 square feet, the development offers residents a range of amenities, including a fitness centre, screening room, and on-site concierge services. Successfully selling out at record breaking prices in 2019, the conversion process involved significant modifications to the building to meet residential building codes and standards. The original glass facade was preserved, providing an iconic design element that distinguishes The Pacific from other luxury developments in the city.
Approved for Construction:
Palliser One, Calgary, AB
Located in downtown Calgary, Palliser One is one of three buildings approved for funding for office-to-residential conversion by the city as part of the Downtown Calgary Development Incentive Program which hopes to infuse life into largely empty or underutilized office buildings by converting empty office space to new residential units. Moreover, the city hopes that these conversions revitalize the urban core by shifting it from a place where people work to a place where people want to live, representing a shift shift to move beyond the traditional office-based central business district to becoming a dynamic city with welcoming neighbourhoods, active streets, and well-used public spaces.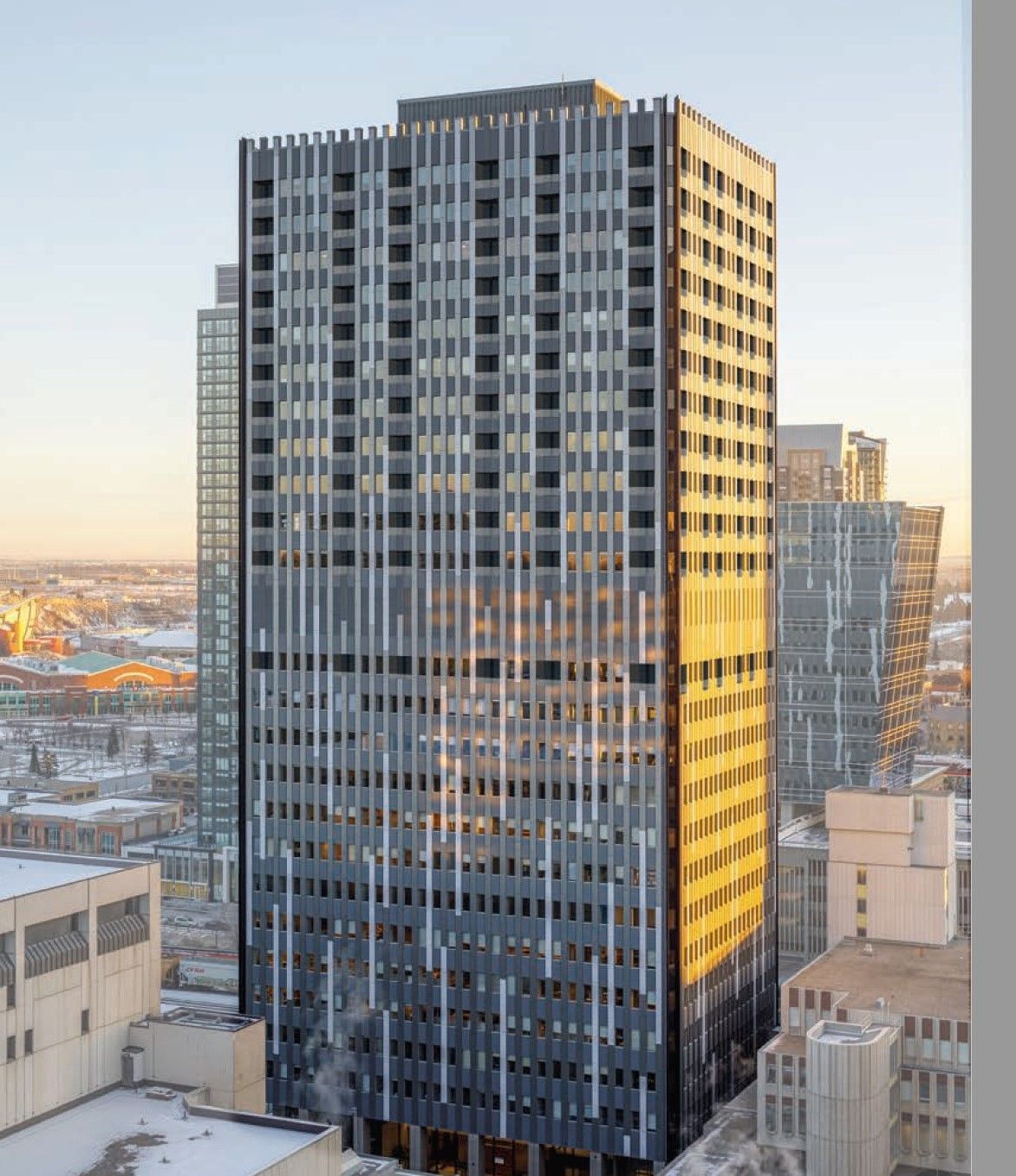 Developed by Aspen Properties, with expected completion in early 2024, the project aims to transform approximately 200,000 square feet over 11 floors into 176 luxury apartments. Offering a mix of one- and two-bedroom apartments, ranging from 550 to 1,300 square feet the project is expected to feature modern amenities such as a fitness centre, rooftop patio, cafe, lounge and on-site concierge services.
Completed:
Park + Ford, Alexandria, VA
Completed in 2022, Park + Ford is a shining example of a successful office-to-residential conversion. Undertaken as a joint venture between USAA Real Estate, now known as Affinius Capital and Lowe, a national real estate investor, developer and manager, the project consisted of an adaptive-reuse of the former three-building Park Center office complex into a 435-unit contemporary apartment community with 115,000 square feet of office in close proximity to Washington, D.C..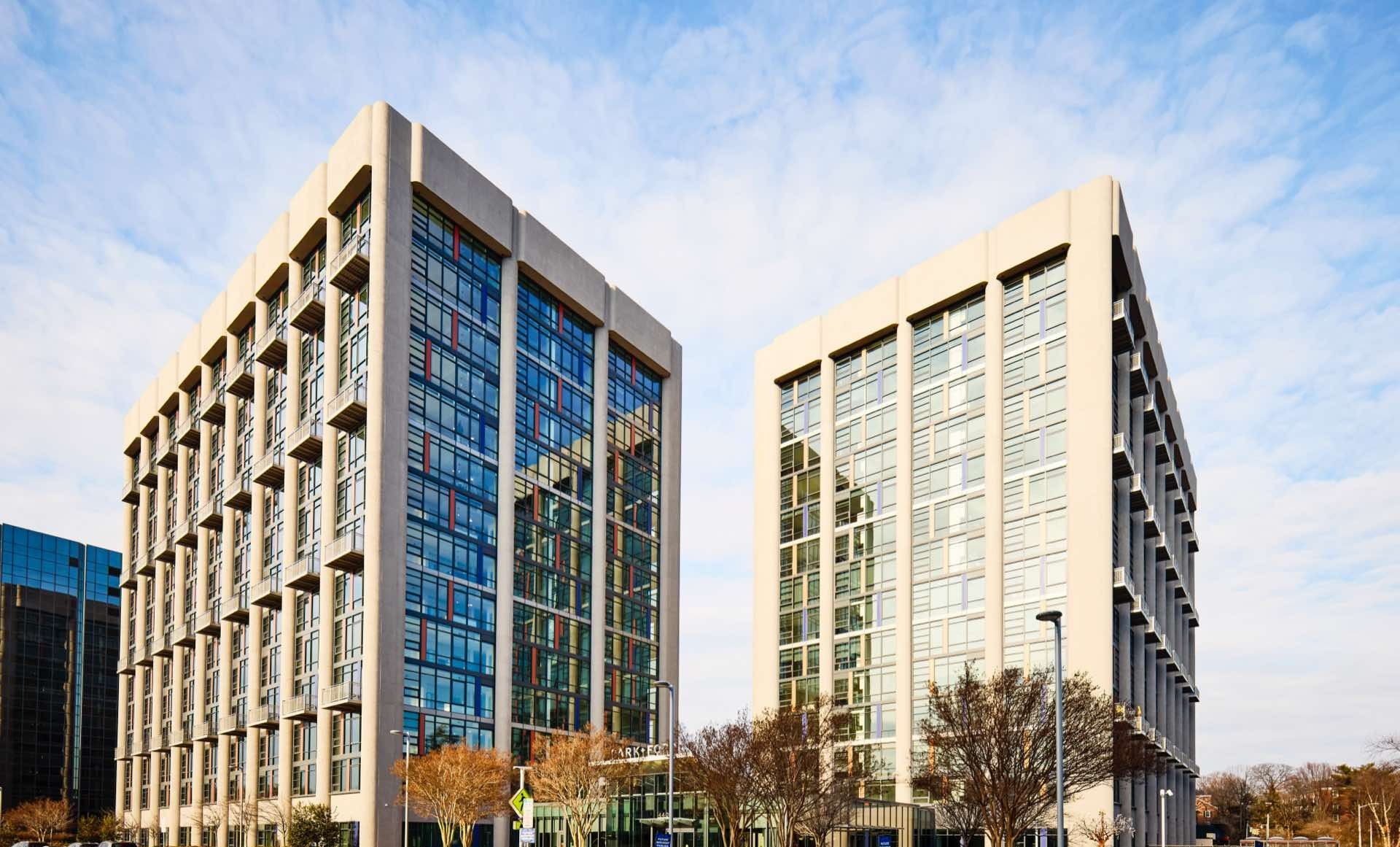 Drawing on its experience with a prior office-to-residential conversion at The George in Wheaton, Maryland, Lowe developed a program to capitalize on the traditional office attributes of the towers, such as 10-foot ceilings and large floorplates, to transform the two 14-story office buildings into spacious apartment homes with a large array of desirable community amenities that include a dedicated kids room, botanical conservancy, outdoor dining and grilling stations and a luxurious fitness centre.
Completed:
The Slayte, Ottawa, ON
The Slayte is an adaptive reuse project that transformed an existing 1970s office building into modern apartments, providing much-needed housing options in the heart of downtown Ottawa. Co-developed by InterRent REIT and CLV Group, The Slayte features a range of living spaces, from studio units to spacious two-bedroom apartments. With sustainability and adaptive reuse in mind, the developers saw the importance in repurposing the building in order to divert waste from landfills to create a high-end community built for interactions.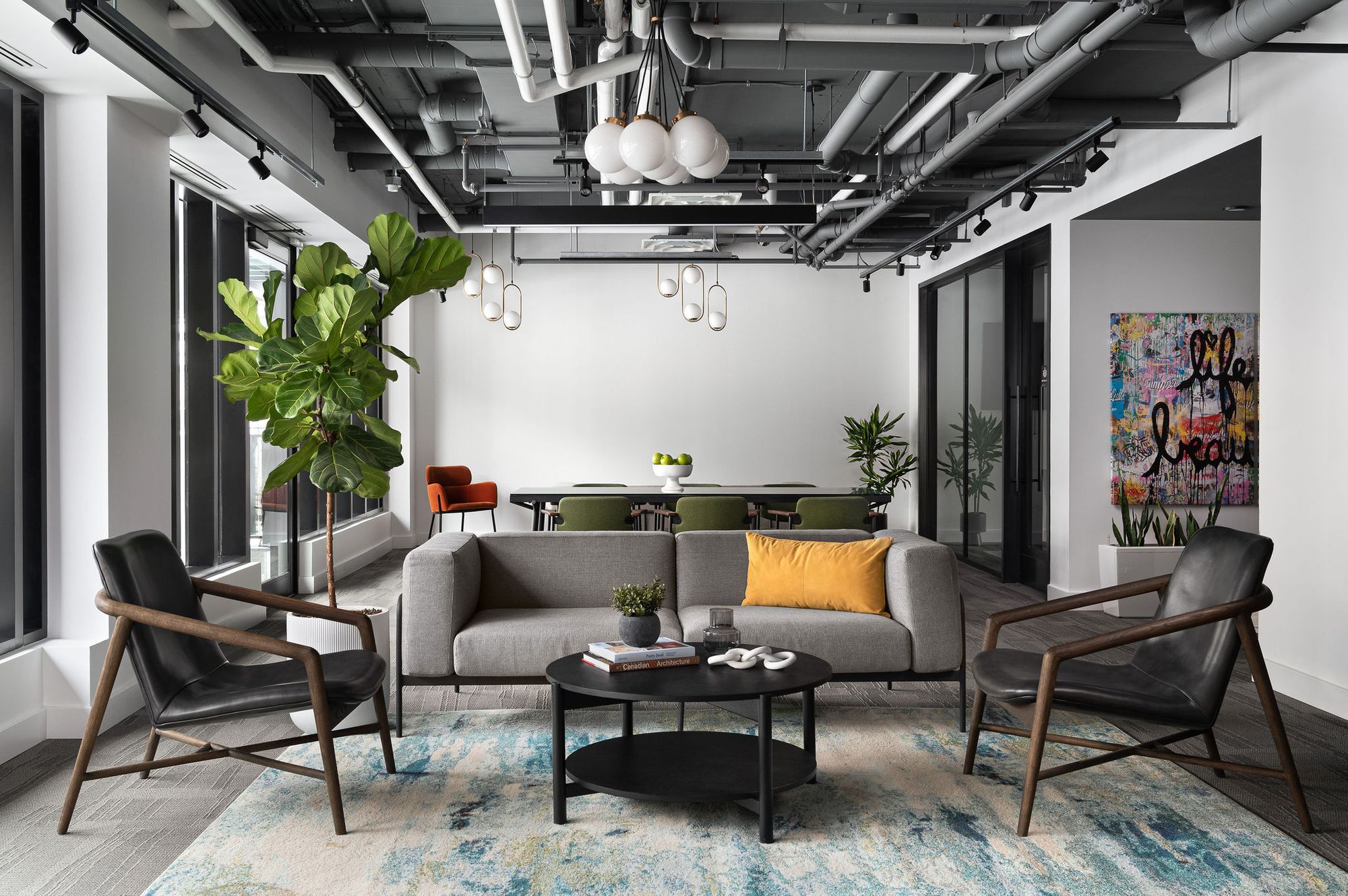 Consisting of 158 suites and 17,000+ square feet of amenity space, The Slayte is part of a larger undertaking to provide downtown Ottawa with much needed rental supply as the city transitions from what used to be predominantly office buildings, into a more mixed-use environment where residential uses are playing an important role in the vitality of the area.
---