Over the last decade, Canada has seen an increase in the number of major Indigenous-led real estate development projects, marking only the beginning of a new era of economic reconciliation.
---
Forming partnerships with developers and government, Indigenous Nations across the country are undertaking significant projects on reclaimed ancestral lands and positioning themselves as powerful leaders in the real estate space as they reclaim sovereignty and create long term value for their communities.
With stakes in major projects across the country, comprising millions of square feet of development on thousands of acres of land, Indigenous-led real estate development moves the ongoing efforts of reckoning and reconciliation in Canada in a positive direction.
Incorporating traditional Indigenous values into their design, each of these communities weaves the developing Nations principles and culture into the new communities. Below are five of the many major Indigenous-led development projects currently underway.
Spark RE Technologies Inc. acknowledges that it is situated on the unceded traditional territories of the xʷməθkʷəy̓əm (Musqueam), Sḵwx̱wú7mesh (Squamish), and səlilwətaɬ (Tsleil-Waututh) Nations.
---
Willingdon Lands
Burnaby, British Columbia
5,239 Units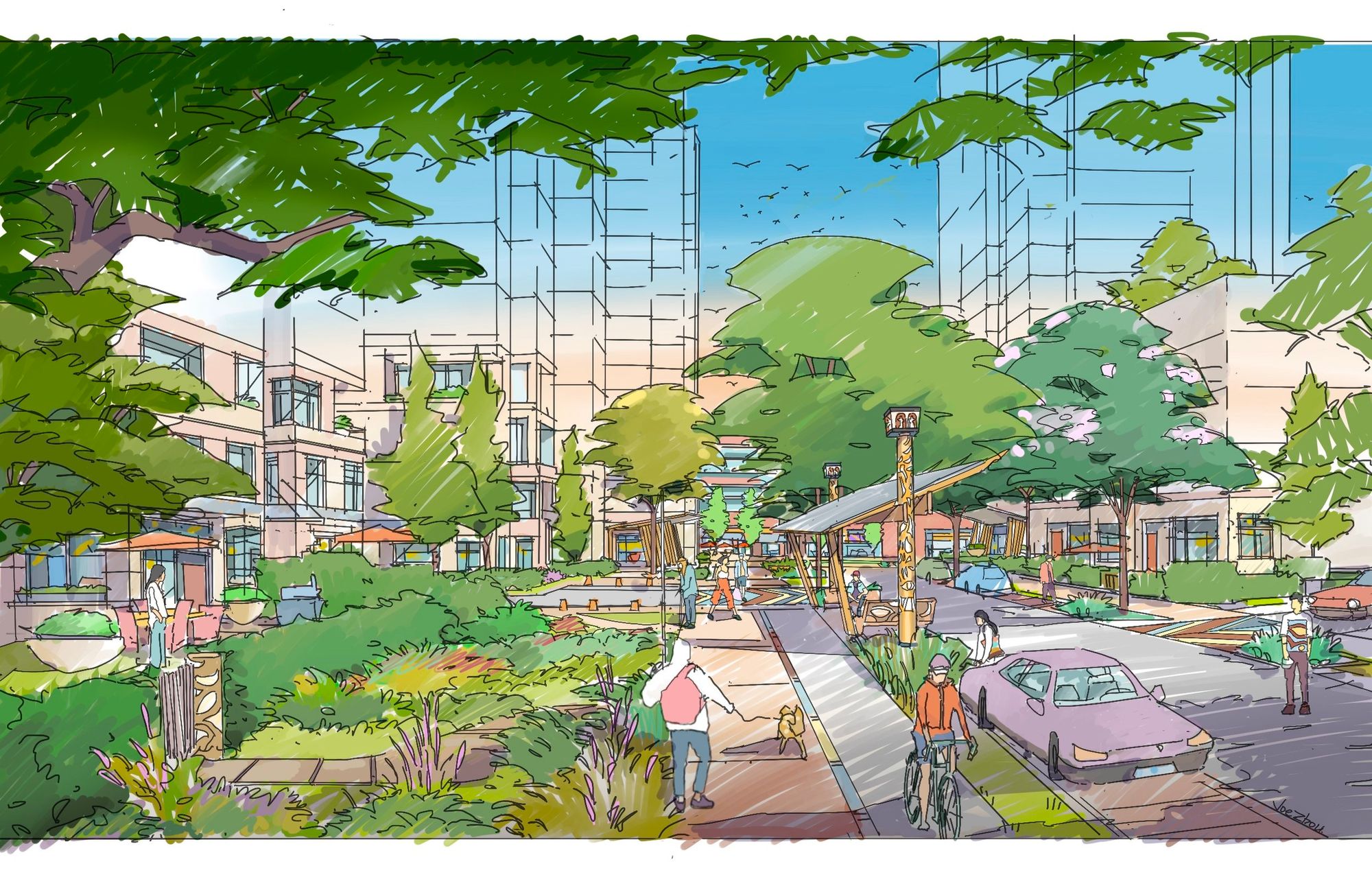 Set to be developed in partnership by the Musqueam Indian Band, Tsleil-Waututh Nation and Aquilini Development, the 40-acre Willingdon Lands parcel is located in the area known as the Central Valley of Burnaby.
Residing near the traditional village site and important hunting and gathering grounds for the Tsleil-Waututh people, the Willingdon Lands development will be purpose-built as a 15-minute neighbourhood, integrating key aspects of a residential and commercial neighbourhood grounded in Indigenous values. The Master Plan concept envisions the site as a contemporary Musqueam and Tsleil-Waututh Urban Village that balances the goals of social, cultural, and economic self-determination for the Nations.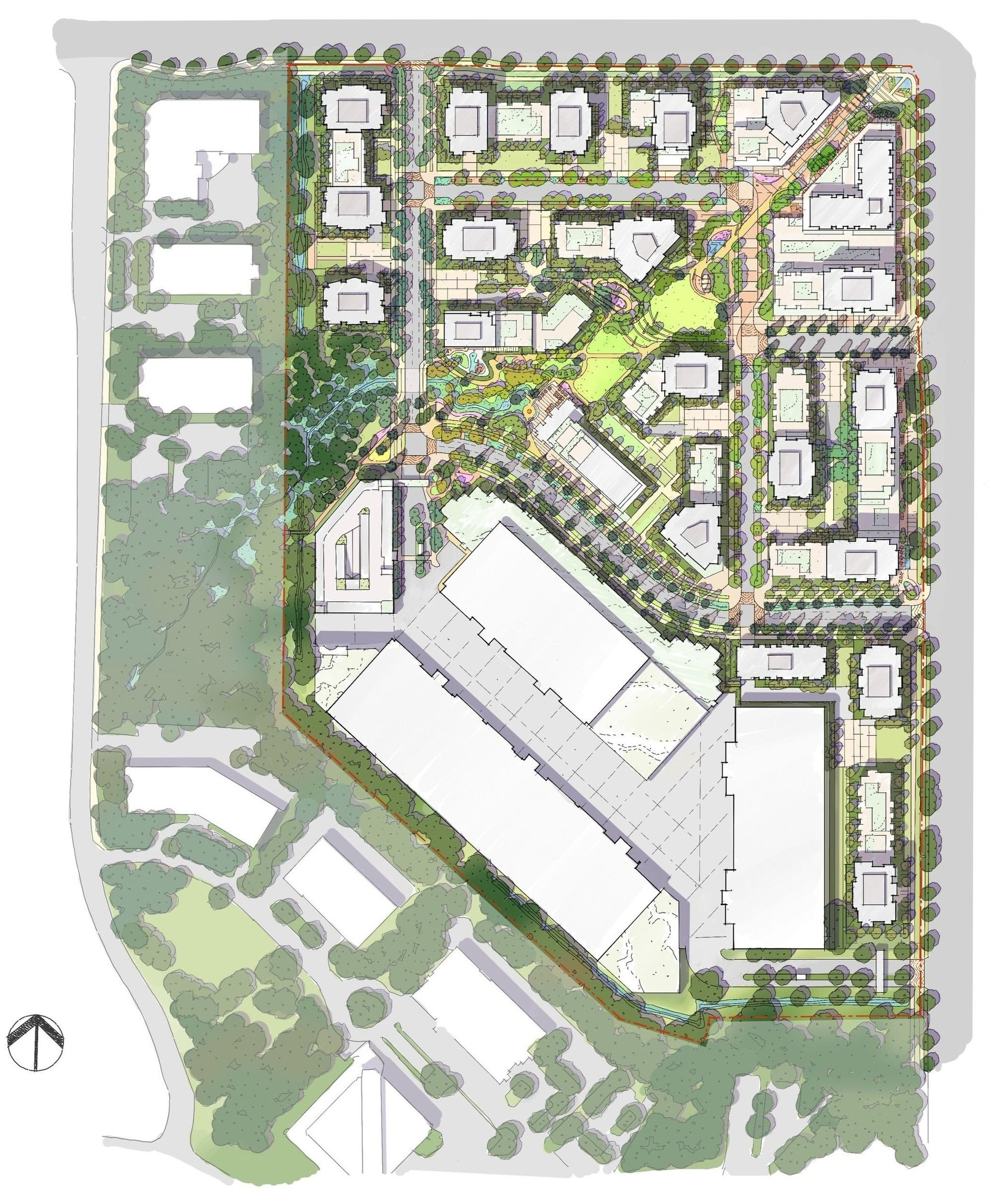 The moderate-density, mixed-use community will consist of 17 towers-equalling 5,239 units-of housing including leasehold strata, market rental, moderate income rental, and affordable rental tenures, along with 135,00 square feet of commercial real estate space, all being offered in a variety of sizes. Inspired by connectivity, an Indigenous philosophy and way of being, the plan will include a network of walkable streets, paths, and trails, including the revitalization of Sumner Creek.
Currently undergoing site-specific rezoning, Phase 1, which includes market housing sales are set to begin by mid-2024
Odea Montreal
Montreal, Quebec
435 Units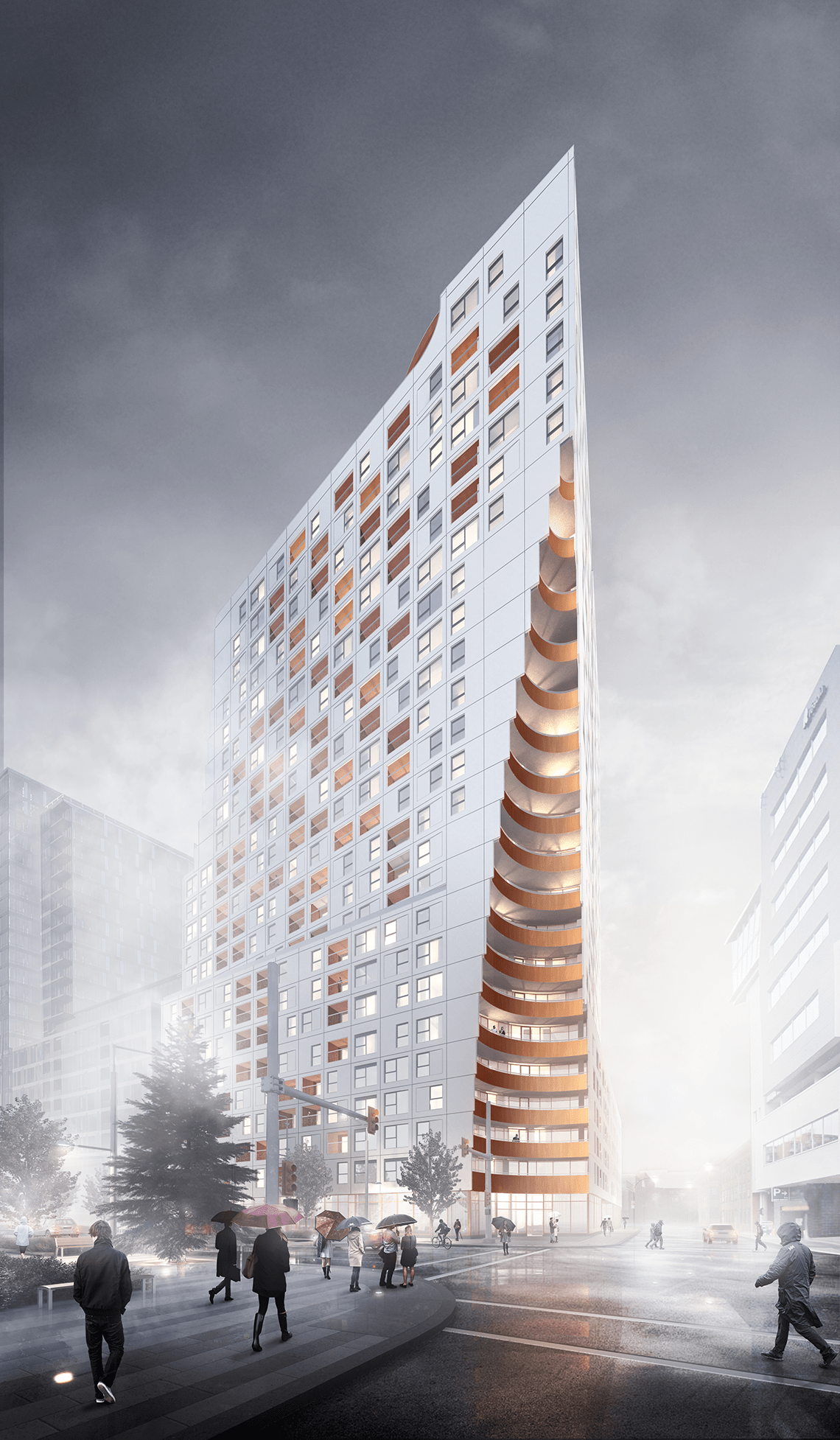 Born from a partnership between Creeco and Cogir Immobilier, Odea aims to highlight the presence of the Cree Nation within the city of Montreal. Creating a visual and urban link between the project and its environment, the design instills a narrative evoking the passage of time through the analogy of a cross-section of a white birch trunk. Inspired by the Cree word "ode" which means "canoe," Odea stunningly incorporates the shape of significant Indigenous-design technology into the vertical facade of the building.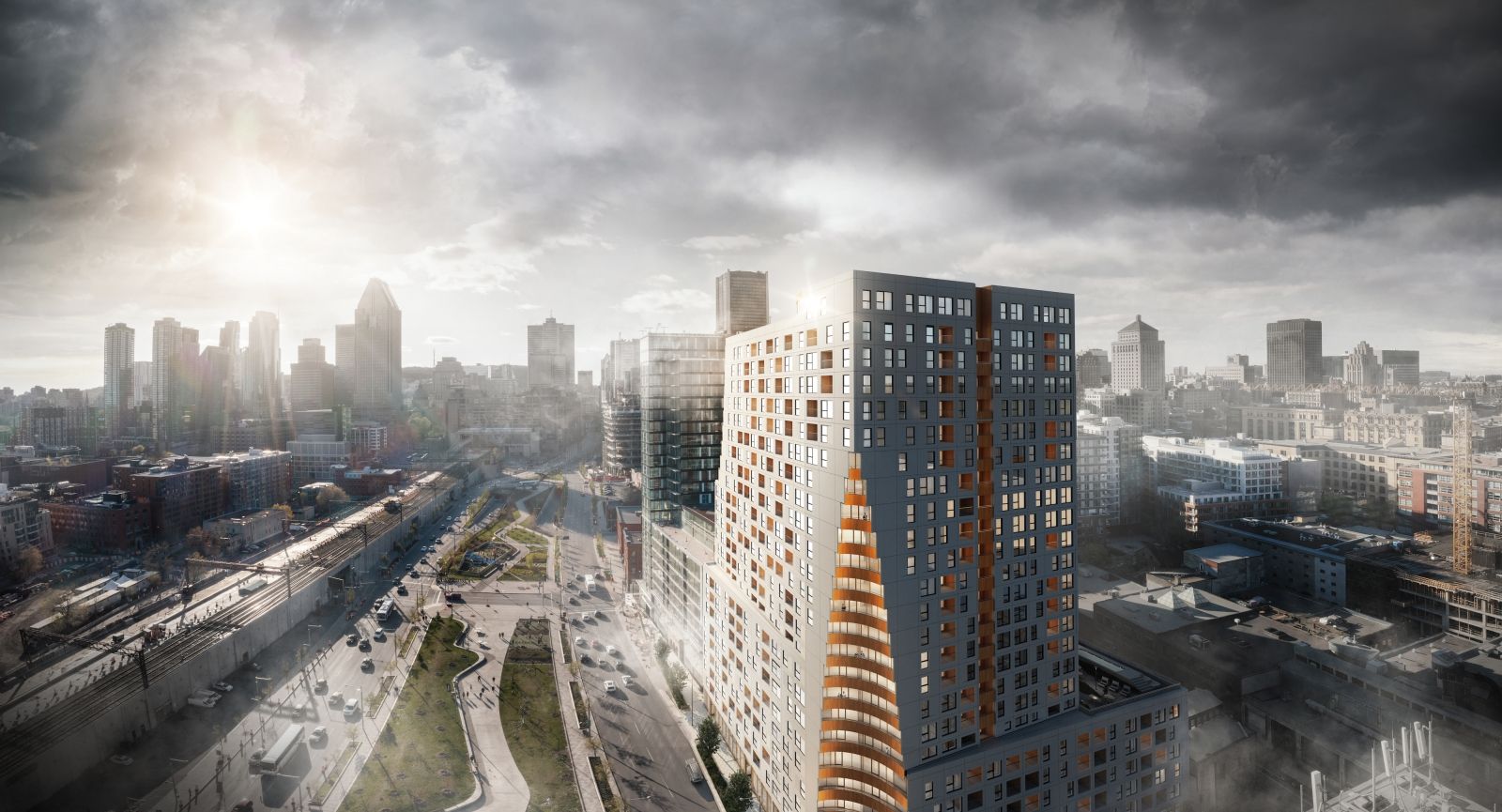 Aiming for LEED silver certification, more than half of the 3,442 square meter land will be made up of green spaces including terraces and paths. To support this, several technologies will be put in place to improve the energy efficiency of Odea, including a central water heater, a ventilation system introducing fresh air into all the units, efficient glazing minimizing unwanted solar heat loss or gains and several other technologies, ensuring a sustainable construction and the management and conservation of water.
Consisting of 264 apartments, 171 condominiums ranging from studio's to 3 bedrooms, the 26-storey tower will integrate and preserve two heritage buildings located on the site in order to further the connection between the urban and natural environments.
Sen̓áḵw
Vancouver, British Columbia  
6,000 Units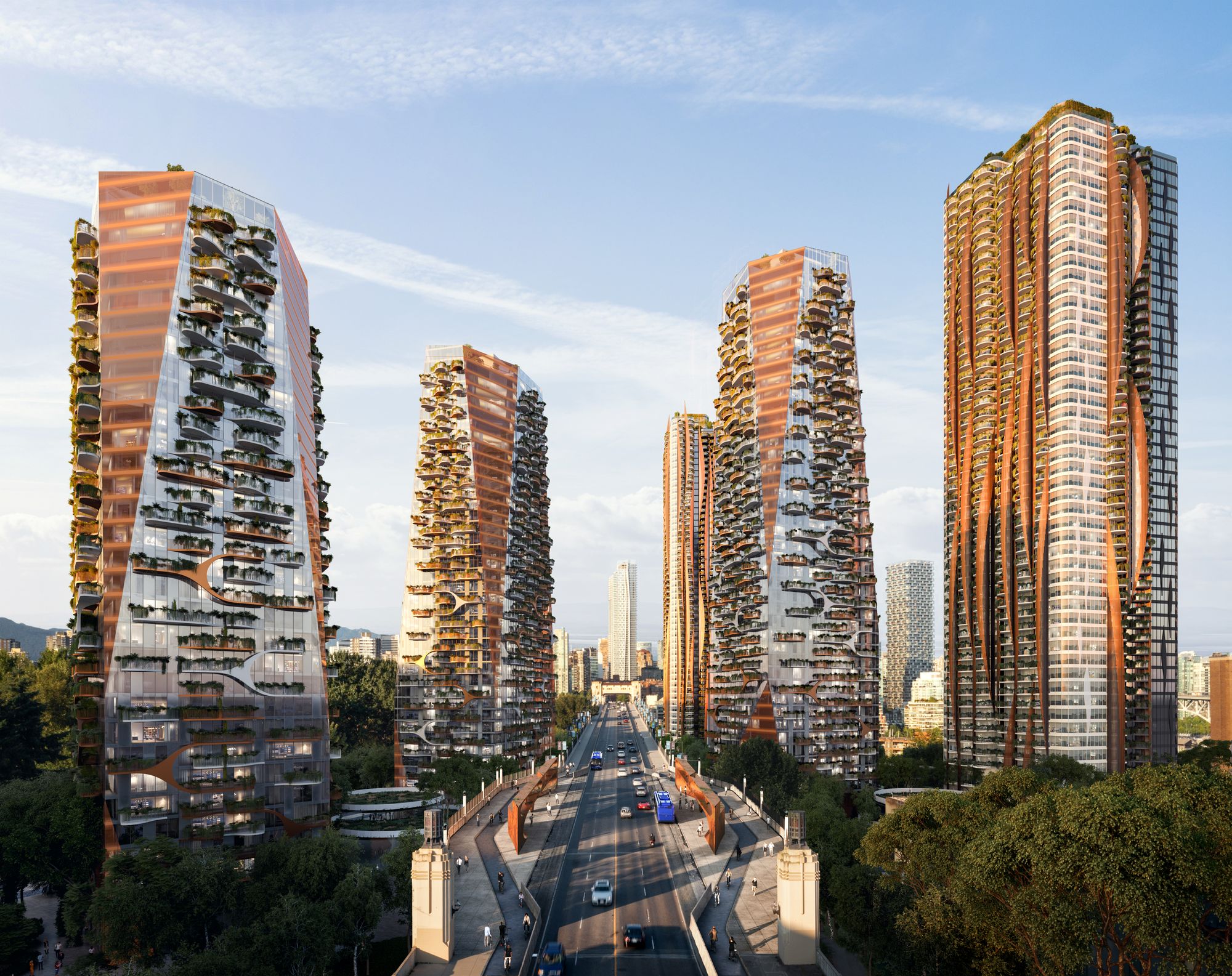 Located on 10.5 acres of important ancestral lands, Sen̓áḵw is the largest First Nations economic development project in Canadian history and once complete, will be the largest net-zero residential project in Canada. Developed by Nch'kay West, a partnership between Nch'kay Development Corporation, the development arm of the Squamish Nation, and Westbank Projects Corp., Sen̓áḵw will bring 6000 units, consisting of more than 1200 affordable homes across the 11 towers.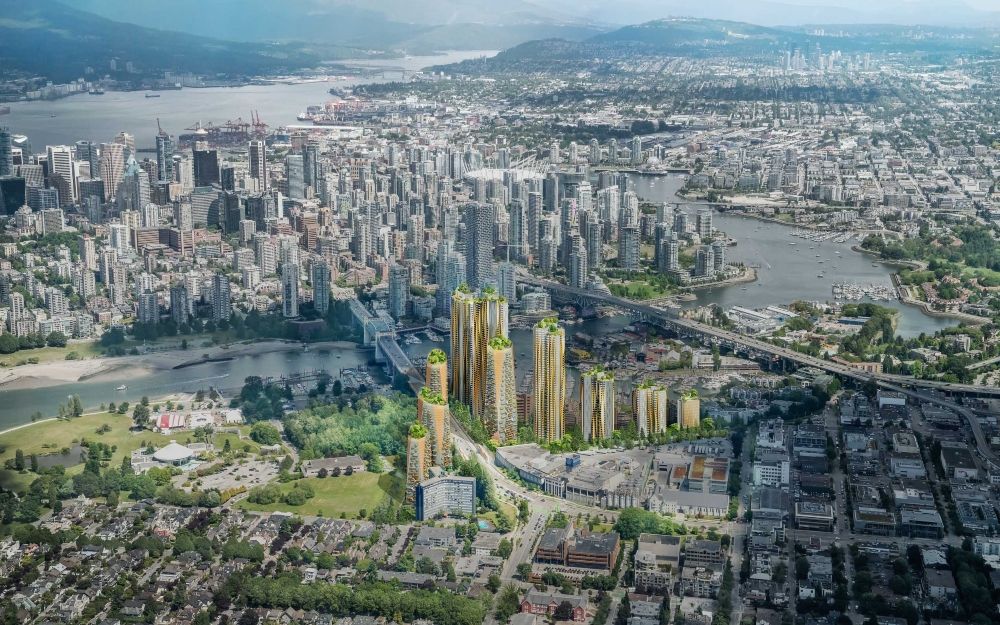 Considered by the Nation as reconciliation in action, the development will stand as a lasting cultural legacy for the Squamish Nation, creating hundreds of job and entrepreneurial opportunities for members in design, construction and operations. The values and traditions of the Coast Salish communities will be incorporated throughout the project, blending cultural narratives with the functional language of architecture through façade elements, interior finishes and signage, down to more tangible components such as site furnishings and suite entries.
The Indigenous Hub
Toronto, Ontario
500 Units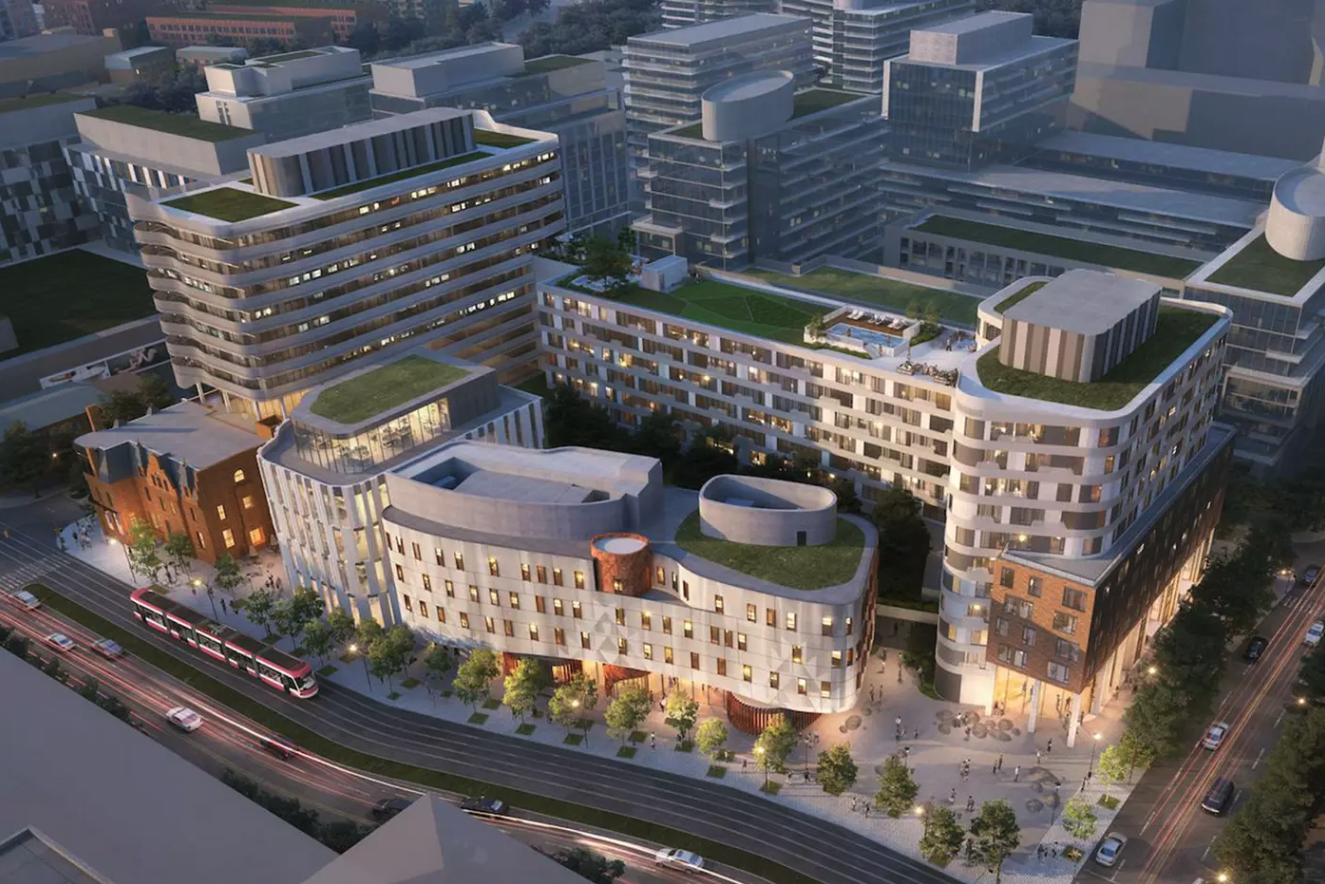 Located in Toronto's Canary District, the Indigenous Hub integrates facilities for healing, education, childcare and living throughout the 2.4-acre parcel of ancestral land belonging to the treaty territory of Mississaugas, crossroads stewarded by the Anishinaabe, the Haudenosaunee, and the Huron Wendat.
The site, co-developed by Anishnawbe Health Toronto, Dream Unlimited, Kilmer Group and Tricon Residential, will not only deliver 500 new units but will include centralized health and wellness services, cultural engagement and employment services specifically designed for Toronto's Indigenous community.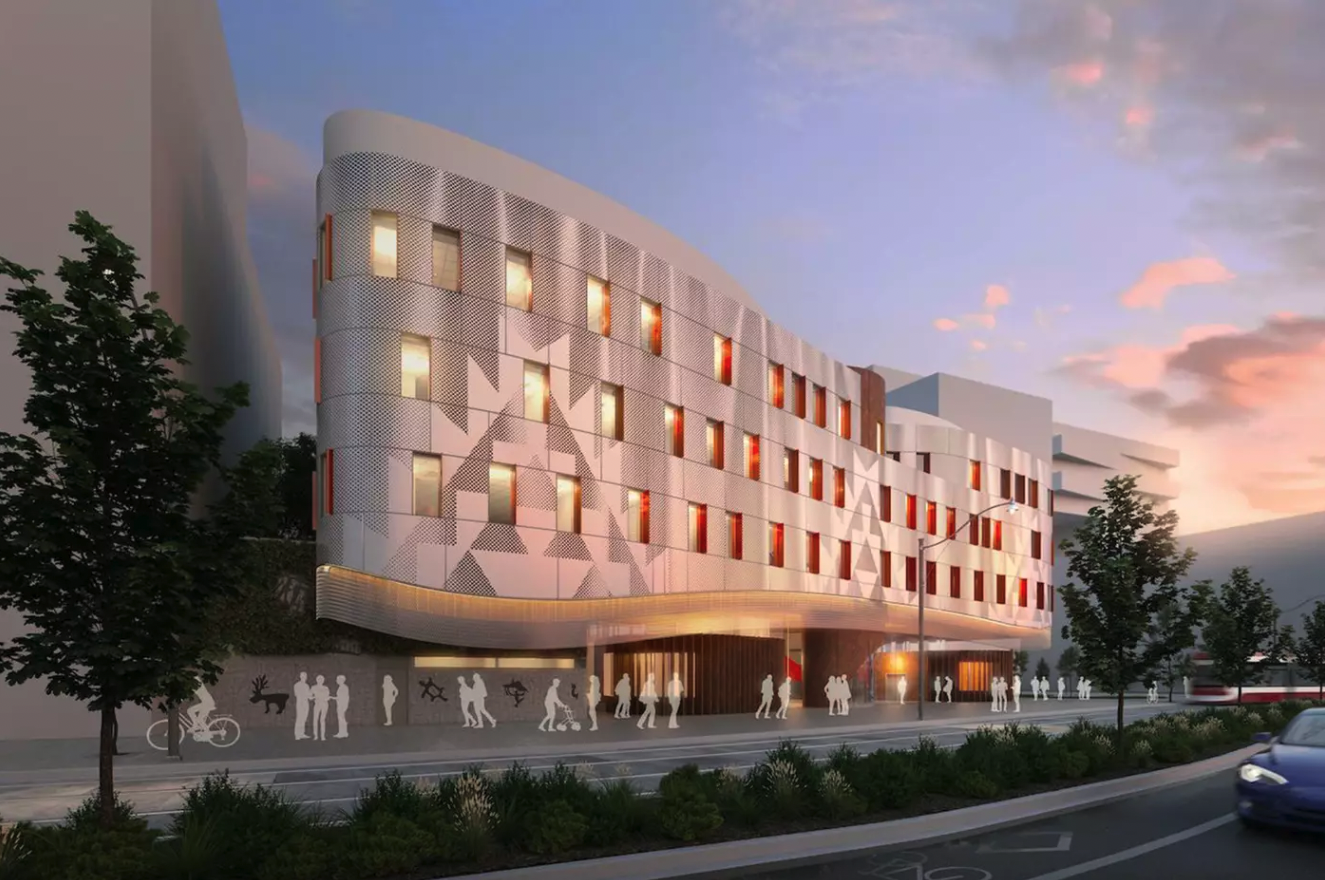 With a built form that strives to visually incorporate the community's traditions designed and consulted on by Two Row Architect, an indigenous owned-firm, the mixed-use development incorporates Indigenous principles throughout the development which includes a new four-storey health centre, a four-storey education, employment and training centre, restoration of the historic Canary Restaurant for commercial use, a 13-storey condominium building and an 11-storey building designated for rentals.
The Hub development will act as a shining symbol of advocacy for the needs of the Indigenous community, encouraging Canadians to continuously learn and become better educated with respect to Indigenous histories, culture, the issues they face disproportionately and ways to actively support reconciliation throughout the country.
Heather Lands
Vancouver, British Columbia
2,600 Units

Located 15 minutes from downtown Vancouver, the 21-acre Heather Lands (χews̓ tə na̓ šxʷtə̕ na̓ χətəl ̕ / X a̱ ws̓ uÚxwumixw) reside on the Musqueam, Squamish and Tsleil-Waututh Nations' (MST) traditional territory. Acquired in 2014 in a historic joint venture between MST and federal crown corporation Canada Lands company, the area has successfully been rezoned for development of a mixed-use residential community with retail, public amenities, an Indigenous cultural centre, significant parks and open space.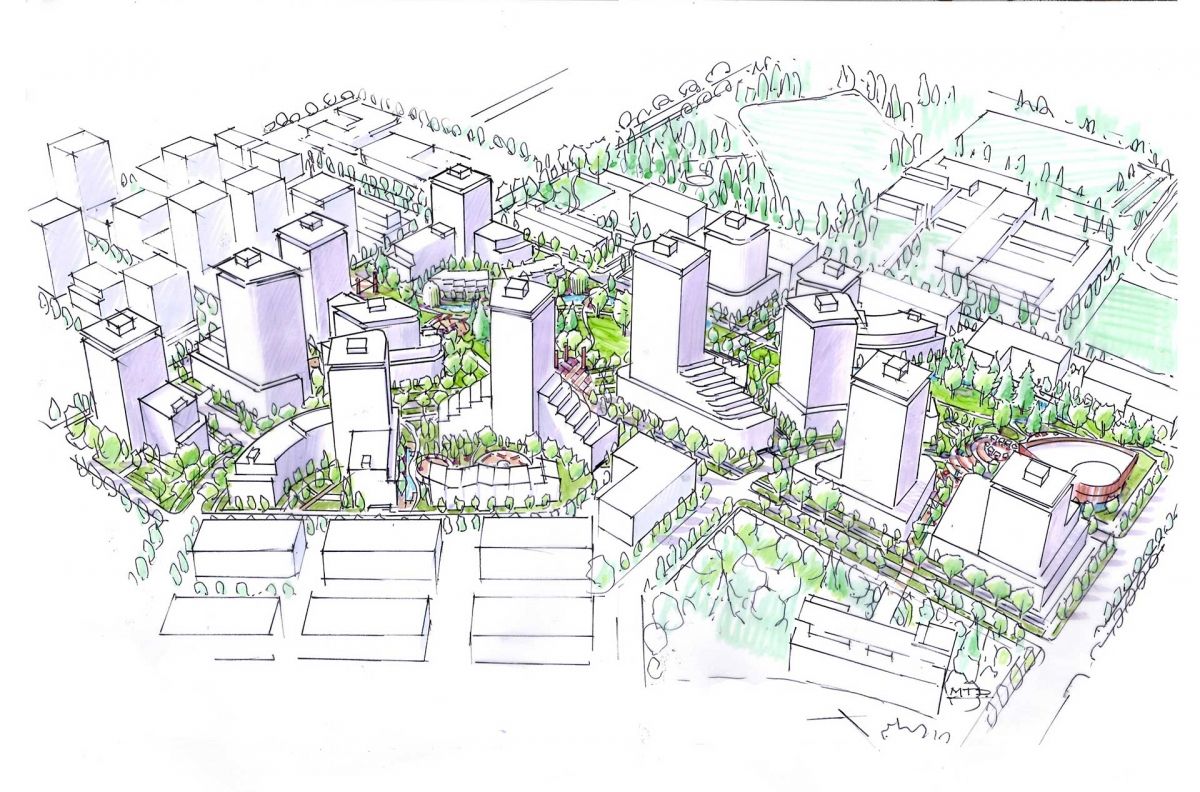 The new neighbourhood will provide approximately 2,600 new homes with the goal of connecting people to the traditions of MST Nations through urban design, landscape, public art, architecture and the signature MST Cultural Centre. Broken down, the development will include approximately 1,672 condominium units, 300 market rental homes, 100 modern income market rental homes and 540 units of social housing ranging from studio's to 3-bedroom units.
---