Art as an Amenity
New Developments Hottest Value-add

New Developments Hottest Value-add
Real estate and Art have a long intertwined history — from medieval churches that commissioned religious works for their newly built sites of worship to the modern titans of industry who recognized the power that an impressive work of art holds in the lobbies of their towering new buildings. Today, residential real estate developers recognize the various values notable artworks can bring to their projects and are leveraging this capital in a myriad of ways.
Present-day developers are aligning themselves with the art world as a way to differentiate and energize their projects and attract the most discerning buyers. Association with these bluechip works not only give these projects a boost in cultural value, but elicits a symbolic and deeper economic value for a buyer who may not be savvy in the art world, but who appreciates the significance and power a great work of art brings to a residential space.
Gone are the days of drab, unengaging prints and cheap sculptures strewn about lobbies and shared amenity spaces without much thought. Forward-looking developers know that having a noteworthy installation or collection by an important artist available for their residents to engage with is an amenity in and of itself.
Below are 6 noteworthy development projects incorporating Art into residential buildings as lifestyle value add.
---
Brickell Flatiron, Miami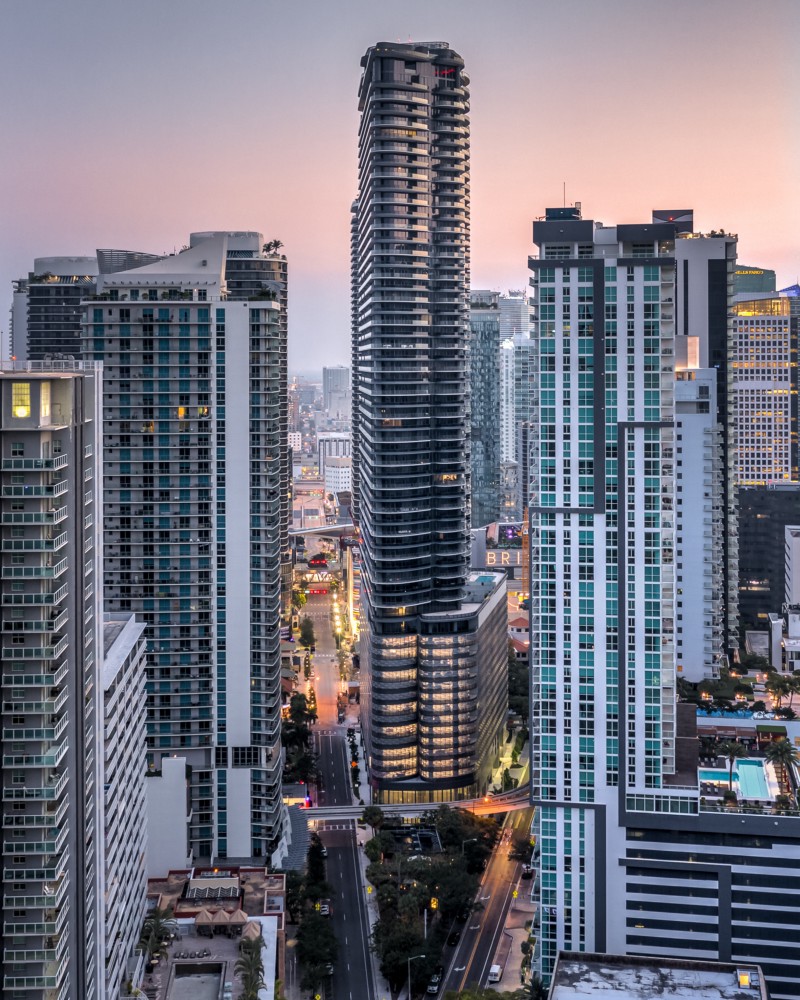 For his new 64 story downtown Miami residential tower Brickell Flatiron, developer Ugo Columbo of CMC Group commissioned a multi-million dollar permanent art collection to be displayed throughout the building's expansive lobby and amenity space. Curated to complement Brickell Flatiron's aesthetic of Italian sophistication, the collection features a series of exclusively produced large-scale paintings and sculptures by legendary New York based artist Julian Schnabel as well as signature pieces by Italian artist Carlos Battaglia and Italian photographer Marco Glaviano.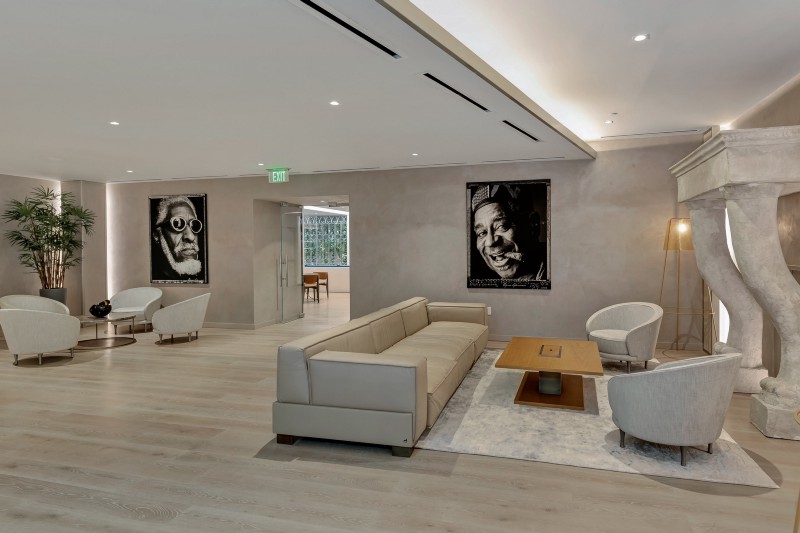 Named after and inspired by the historic New York landmark, the Flatiron Building, Brickell Flatiron consists of 527 residences that range from one-to-five bedrooms, with a limited collection of penthouses that include two-story duplex and three-story triplex units. With interiors designed by famed Italian design architect Massimo Iosa Ghini who combined sleek glass walls and curved lines to create a sense of movement and warmth, each public space is a unique reflection of refinement.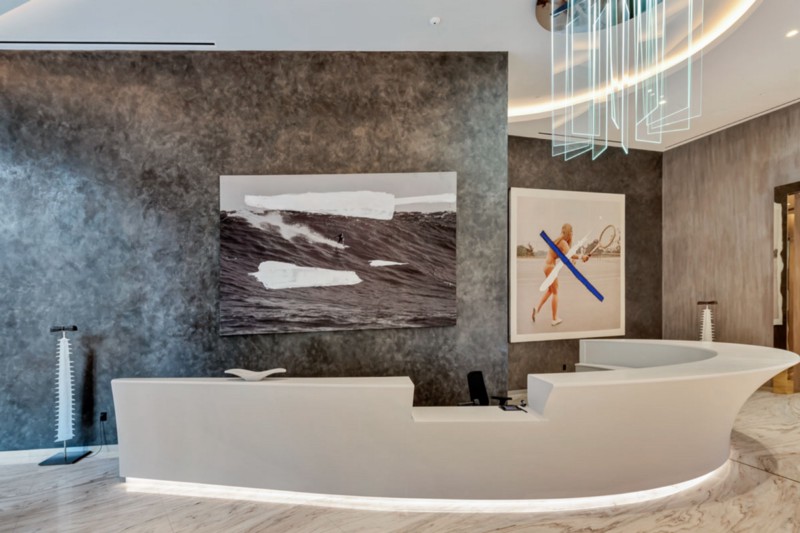 No expense was spared in creating a memorable experience for the building's residents, the projects impressive array of amenities which include a Sky Spa, Sky Pool and Sky Gym with 360-degree panoramic views of the bay and downtown Miami's glimmering cityscape as well as a private movie theater with stadium seating, billiards room, lounge and 24-hour valet parking are heightened by addition the remarkable permanent artworks. Every aspect of Brickell Flatiron offers its residents the highest caliber of quality and design that will withstand the test of time, however the combination of exquisite design paired with fine art creates a masterpiece gallery unlike any other for the personal enjoyment of its residents.
---
135 West 52nd Street, Manhattan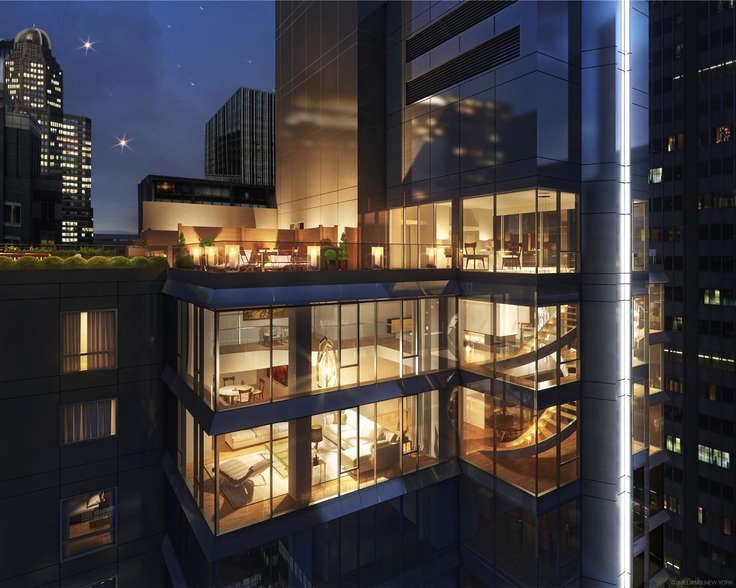 Formerly the Flatotel Hotel, the 47-story skyscraper located at 135 West 52nd Street in the heart of Midtown Manhattan, undertook a spectacular renovation spearheaded by the Chetrit Group. Transforming the existing structure into 109 luxury condominiums, the developers wanted to give their new project a unique element that would make it stand apart from the surrounding towers.
In order to do so they engaged acclaimed French light designer Thierry Dreyfus to create a monumental LED installation that runs the entire vertical of a newly installed curtain wall. The extraordinary installation penetrates the entirety of the 423-foot exterior gently pulsating at the frequency of a resting heart reflecting the artist's hope that it will encourage people to slow down while giving the building a distinctive identity and aura of notoriety.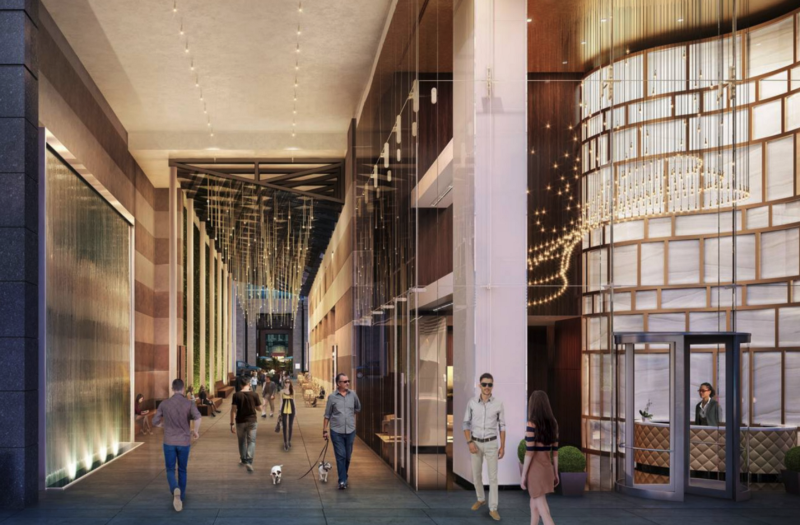 In addition to the external installation Chetrit Group commissioned Dreyfus to create another work for an obscure pedestrian corridor located at 6 ½ Avenue — a drab passageway that runs from West 51st Street — West 57th Street cutting through several office lobbies and other privately owned public spaces. In an effort to humanize the space and further encourage the hustle of Midtown to slow down, Dreyfus suspended dozens of copper tubes with light bulbs on the ends, to resemble stars. The suspended rods move with the wind, making a pleasant sound as they gently bump into each other prompting passersby to stop, look up and listen.
Consisting of one-to four-bedroom apartments and a collection of 5 remarkable penthouses, including two duplexes and one triplex, as well as a 12,000-square-foot private residents' club and a basement level lap pool, the purposeful approach taken to create an iconic lighting display has made 135 West 52nd Street into a work of art in its own right.
---
Pierce Boston, MA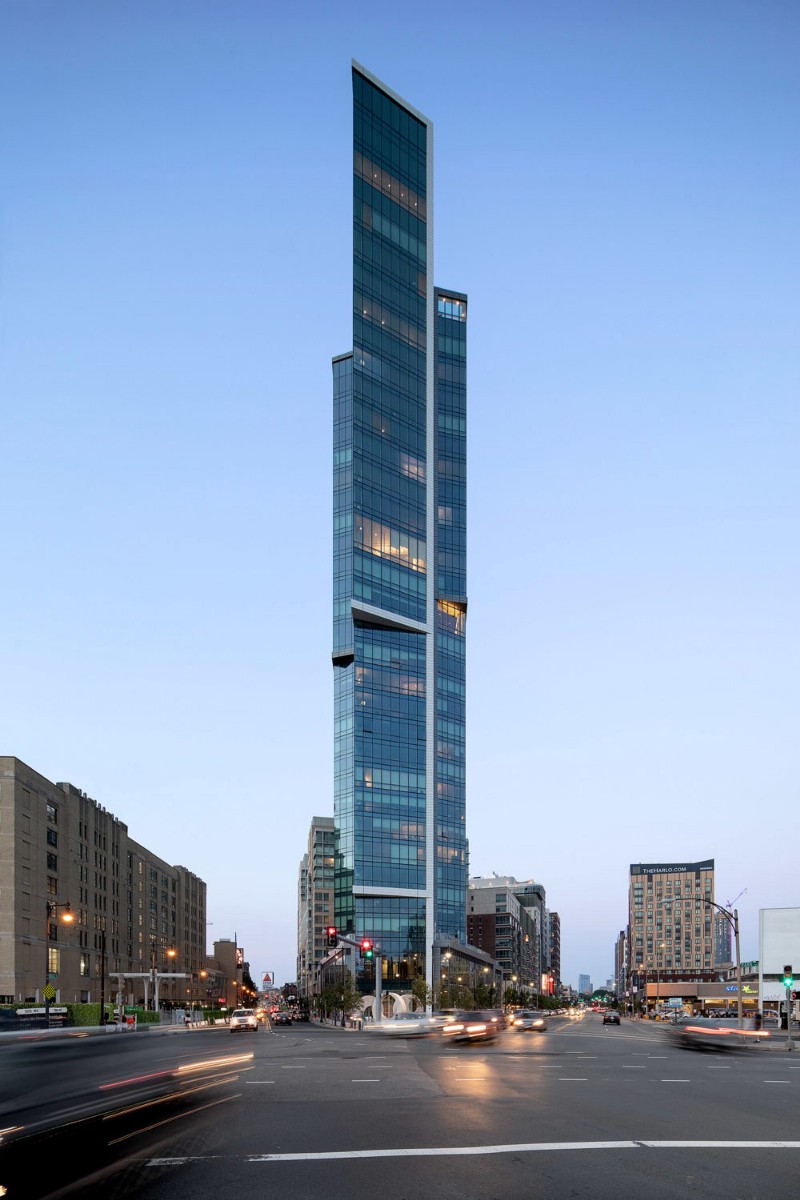 For Samuels & Associates 30-storey, 240 apartment and 109 condo mixed-used residential tower, Pierce Boston, the developers wanted to feature a prominent artwork that would welcome people to their new luxury project. A large-scale sculptural work by Alexandre da Cunha, a Brazilian artist who specializes in creating sophisticated sculptures from ordinary, low cost materials entitled Plaza (Arcade) was selected and installed in the plaza below the tower. Composed of three concrete discs with asymmetrical holes and metal pipes in the centre, da Cunha incorporated sewer pipes which he views as beautiful and overlooked, to act as the grounding element of the sculptures. Described as bold, beautiful, and enduring, the Pierce Boston is reflected in this public art piece, rooted in the cement outside.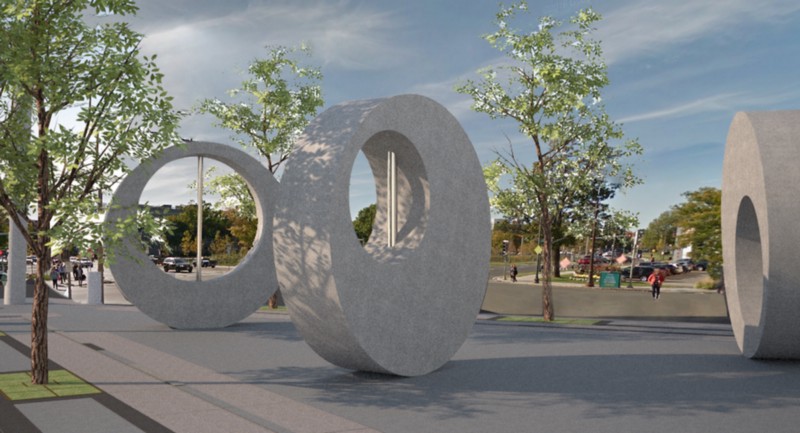 As an apartment building joining the culturally rich neighbourhood of Fenway, it was only fitting that the amenities, including da Cunha's installation, went beyond the standard for new development real estate. The Pierce Boston will "redefine the comforts of home" by providing residents with a skyline view rooftop and pool, private yoga studios, lounge, and an arcade room. Designed by Arquitectonica, Pierce Boston suggests itself as a gateway into the Fenway community opening with a wide front facing facade, narrowing in volume and reducing opacity as it extends back. Arquitectonica designed Pierce symmetrically to promote a pedestrian-friendly structure and mitigate the impact of scale and wind. Surrounded by world-class dining experiences and entertainment and externally located, da Cunha's art will be available to be admired and enjoyed by more than just the residents of Pierce Boston.
---
Oceana Bal Harbour, Miami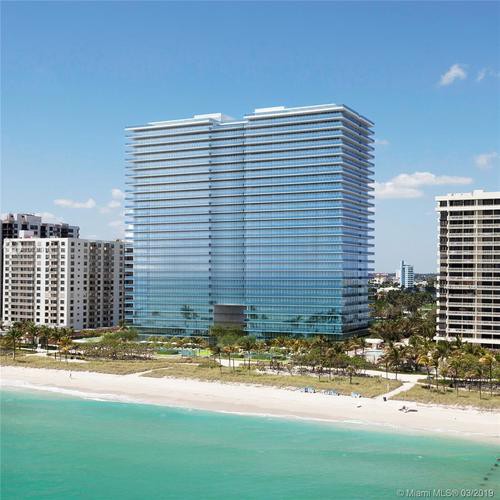 Consisting of 240 units, Oceana Bal Harbour is surrounded by 5.53 acres of land and sits in front of 400 feet of pristine beach. In addition to the resort-style five-star amenities that include 24-hour concierge services, a world-class spa, private cabanas, pools for fitness and relaxation, a grand salon with chef's kitchen and bar, kids activity room, cinema, underground as well as valet parking, Eduardo Costantini, CEO of Consultatio Real Estate and founder of Museum of Latin American Art of Buenos Aires has brought his personal love of art to the development in the form of an exclusive art collection.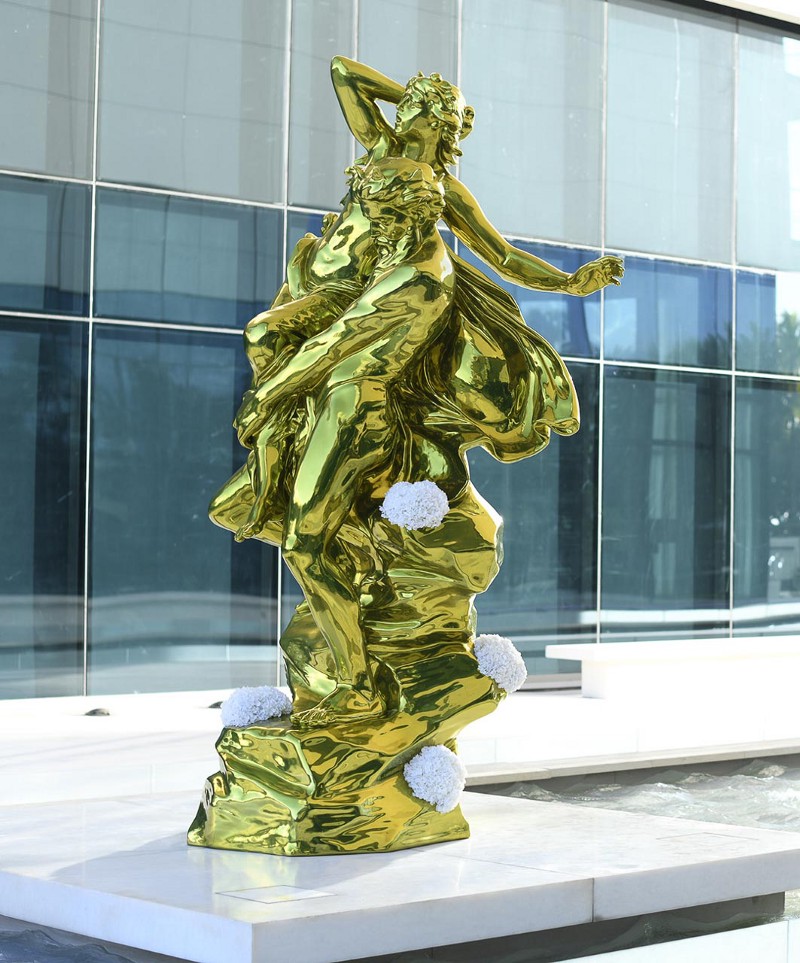 The collection — which consists of paintings, sculptures, installations and objects — was curated by Costantini himself and is comprised of abstract, conceptual and site-specific commissioned pieces, however, what makes this collection different from those in other developments is that the entire collection will become a shared asset of the Oceana Bal Harbour residents, meaning that when you buy into the development, you become a partial owner of these bluechip works.
The collection is mainly housed in the residence's North and South lobbies and contains masterworks by internationally acclaimed contemporary artists Callum Innes, An Te Liu, Jorge Mendez Blake, Taryn Simon, Juan Usle and Garth Weiser, as well as two prized colossal sculptures by the iconic American artist Jeff Koons.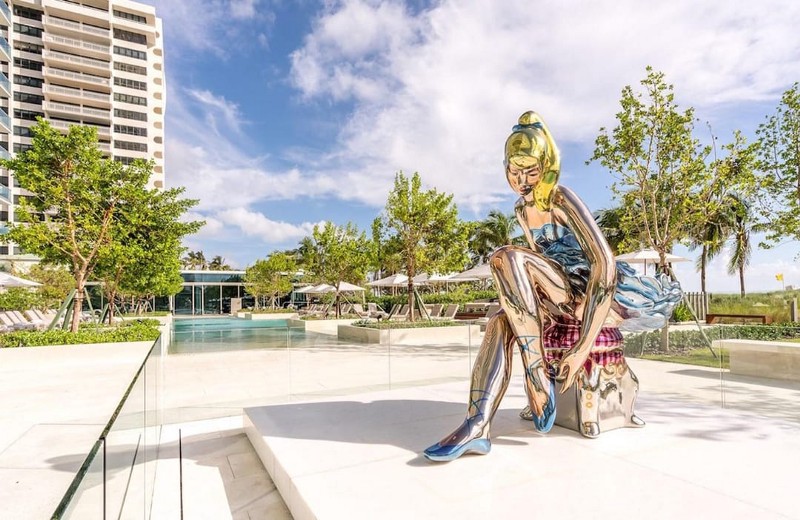 Situated in pride of place amongst the development's grand shared outdoor spaces, the two colour coated stainless steel sculptures, Seated Ballerina and Pluto and Proserpina transform the building beyond its functional use into a private world class museum. Each work has been previously exhibited in some of the world's finest museums adding even more value and accreditation to the two iconic works. Thoughtfully placed so their surfaces would interact with the rising and setting sun, reflection of the ocean, sky and pools, the sculptures continuously redefine themselves, looking anew from every vantage point throughout the day.
Costantini's goal in including such an expansive collection in the complex was to bring the values of happiness, hope and inspiration to those who get to experience it each and every day.
---
Galerie, Long Island City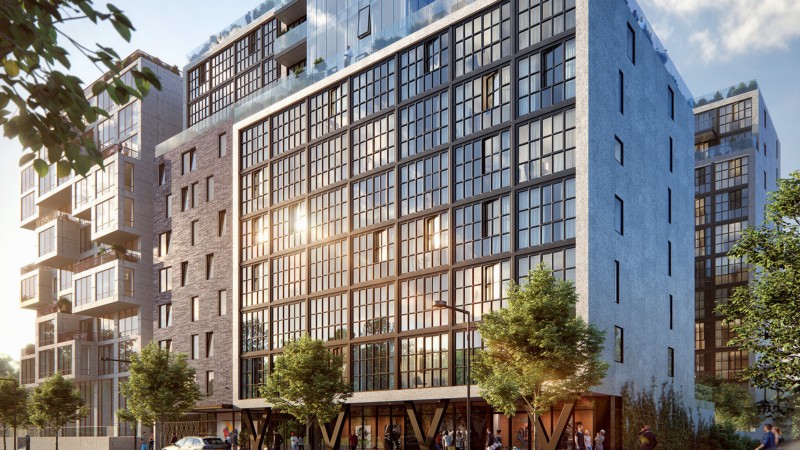 Aptly named for its proximity to MoMA PS1, Galerie, Adam America Real Estate Development's 11-storey residential building is all about the amenities. Thoughtfully dusted with a collection of private permanent art throughout the shared spaces, the fortunate residents have uninhibited access to art in the building's sculpture garden, party room and a library. The extensive range of participating artists include Christopher Spinelli, Cara Lynch, Kyoko Takei, Miya Ando, Fei Li, Monica Delgado, Preston Trombly, Ann Cofta, and Nancy Gesimondo.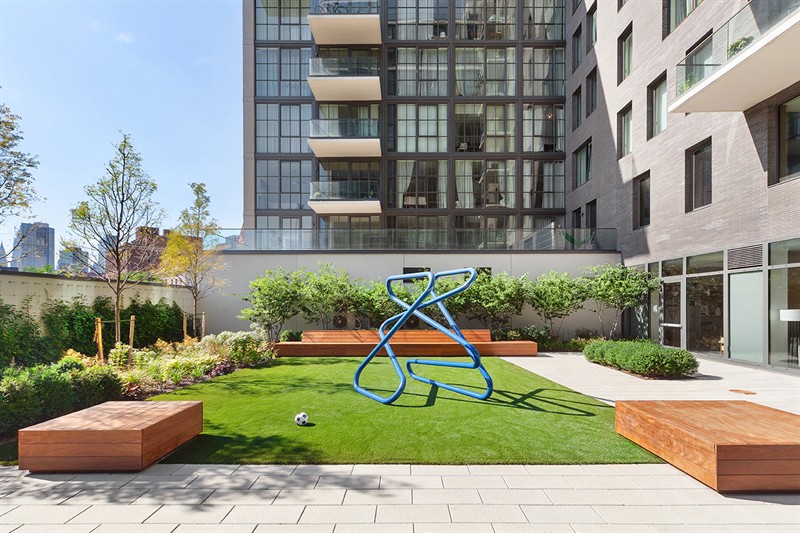 Residing at 22–18 Jackson Avenue in Long Island City, ODA Architecture designed the 182 homes ranging from 409 square feet to 1,562 square feet to embody the artistic history around them. Unique in more ways than one, this single Long Island City project takes on three different architectural styles. The first section takes on the structure of an industrial plant, displaying concrete frames and factory style windows. Another portion mimics PS1 in its brick facade decorated with punched out windows. The third consists of a curtain-wall structure that takes on a glass appearance and is the main identifying feature of Galerie across Long Island City.
---
Auberge Beach Residences & Spa Fort Lauderdale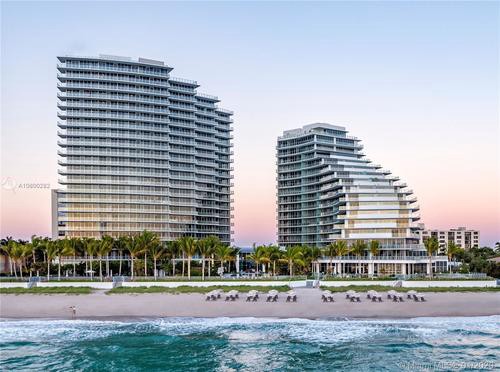 As the first residential project for Auberge, the hospitality brand known for its Michelin-starred Auberge du Soleil in Napa Valley, the amenities for the Auberge Beach Residences & Spa Fort Lauderdale consisting of a two tower 171 unit project needed to be unparalleled. With 450 feet of pristine ocean front, multiple pools and cabana areas, a wine cellar stocked with Auberge's Napa Valley selections, a full service world class spa, cigar lounge and priority access to signature bistro Dune, museum quality art was selected to infuse energy and sophistication into the shared spaces and prove that Fort Lauderdale could compete with Miami when it comes to luxury.
Divided between two towers with an expansive pool deck set between, the 22-story South structure features 114 units while a 17-story North structure boasts a gracefully curved façade of expansive cascading terraces and houses 57 larger residences. With interiors crafted by the award-winning interior design firm, Meyer Davis, Auberge is the definition of an elevated urban beach escape. By blending rich textures with organic materials that initiate a dialogue with the natural environment and dedicating generous amounts of exhibition space throughout the shared amenity space, works of art become show stopping centrepieces.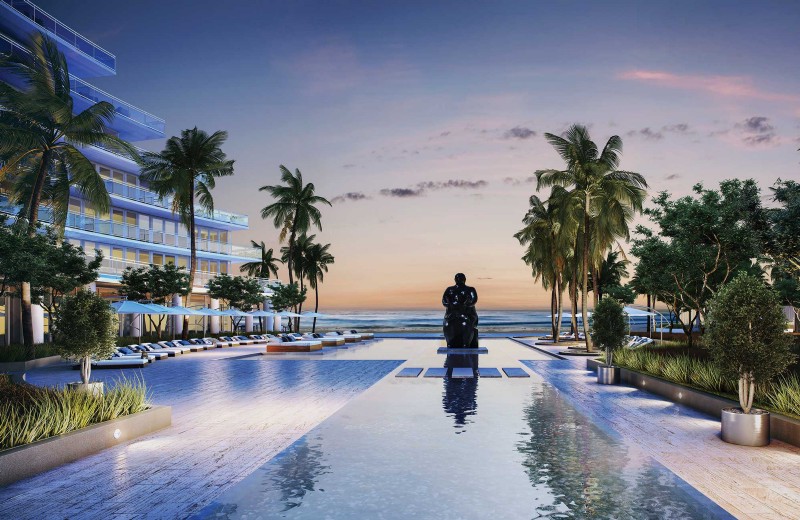 Original works by celebrated Colombian artists Hugo Zapata and Fernando Botero were acquired specifically for Auberge's permanent collection and can be found throughout the amenity spaces. Botero's grand sculpture La Maternidad is placed prominently in the middle of a pool on the expansive lounge deck of Auberge framing the characteristically curvy figure and allowing residents to view it from all angles interacting with both the built and natural environments.
---