Bedroom Availability, File Tags, and a Wizard
This week, we've implemented a couple of simple but significant enhancements to the Availability and Files sections of Spark, as well as an…
This week, we've implemented a couple of simple but significant enhancements to the Availability and Files sections of Spark, as well as an entirely new process for setting up projects. The last of these features is a pretty big one, but read on for a short introduction to each of the new elements!
Bedroom Availability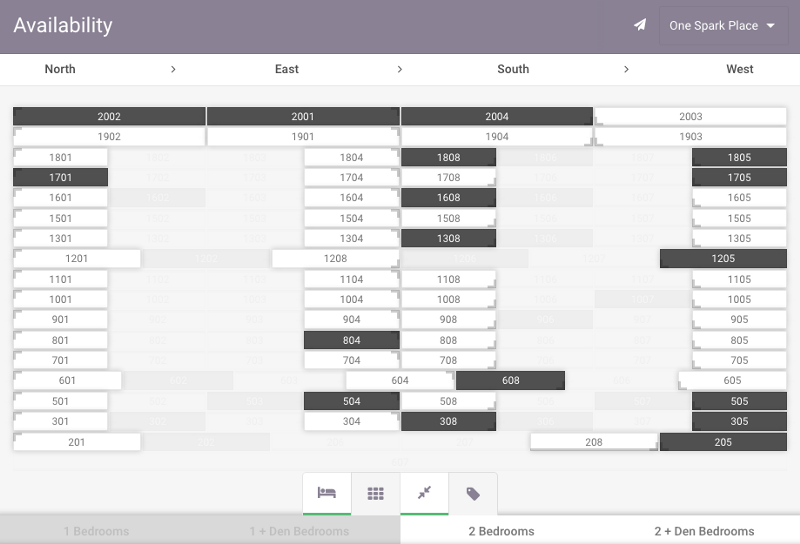 We have added an extra tab to the legend at the bottom of the Availability page, which will enable you to focus in on which units are sold/available by number of bedrooms, based on what was entered or imported in the 'Bedrooms' field on the inventory form. Click on each type in the legend to toggle the highlighting on or off for those units.
File Tags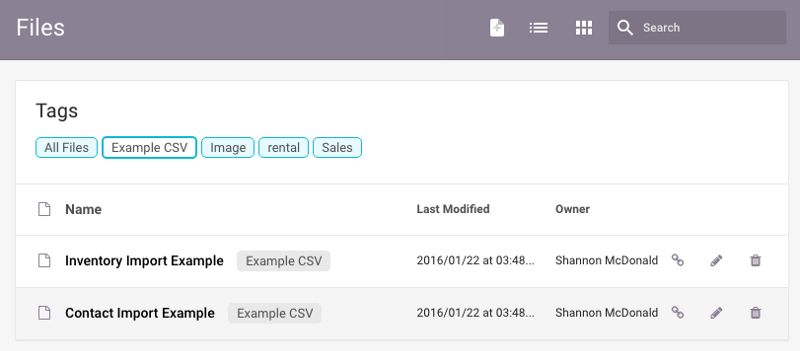 Additionally, we have introduced 'tags' for files and floorplans. Formerly, we had file 'types', but we weren't really using these in a way that was helping to organize the Files section. So we converted any 'types' our users may have entered into 'tags', which will now appear above the file list as a collection of clickable buttons that will bring up the files corresponding to that tag. A tag essentially acts like a folder, collecting all tagged files into a group, and each file can have as many tags as the user would like.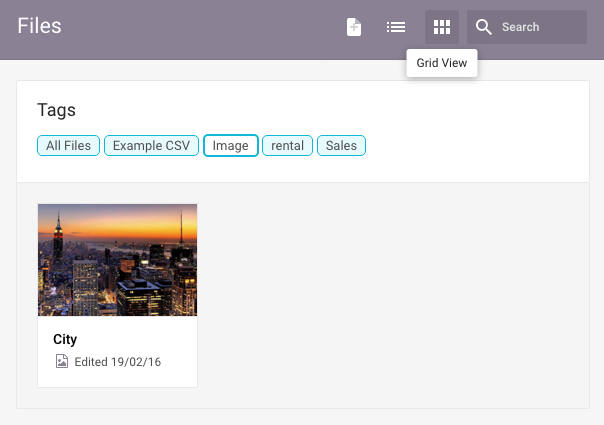 We have also introduced a grid view for the Files section — This can be toggled on and off at the top of the page, and provides a thumbnail layout that will be particularly helpful for users with large collections of images.
Setup Wizard
Finally, our largest update is the introduction of our new Setup Wizard. Up until now, initial setup of projects has been heavily guided by our account representatives, with the focus of training being on the major functions of Spark (contact and inventory management, emails, etc). A lot of the behind-the-scenes settings were customized in advance by our reps, and as a result, some of our users weren't aware of how they could optimize these to suit their various needs. With our new Setup Wizard, users will be exposed to some of these important features right from the start, and while our account representatives will still be on hand to help with whatever is needed, we hope this will encourage our users to take a more active role in making Spark a perfect fit for their team.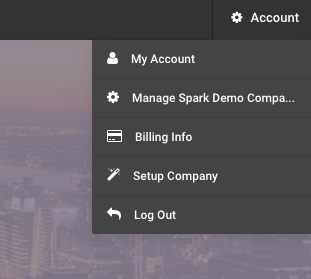 This feature is now available to all admin users on all projects, new and old — The full wizard, including company setup, can be accessed by clicking 'Account' and then 'Setup Company' in the upper right menu. For the project setup wizard only, there is a button on the project dashboard.