Manage Your Contracts and Deposits
You may have noticed we've been making lots of improvements to the contracts section in Spark. As contracts become a larger part of our…

You may have noticed we've been making lots of improvements to the contracts section in Spark. As contracts become a larger part of our platform we're making updates so it's easier for you to manage them.
A New Contract Overview
The new contract overview is your dashboard for managing contracts. You can find it by clicking Contracts → Overview. The graph at the top compares the average list price per sqft (or sqm) to the average purchase price per sqft. The dotted lines on the graph are trend lines, making it clear which way your prices are moving.

Below the graph there are four boxes. These show which stage of the selling process your contracts are in. They also show the value of all the contracts in each stage. When you click on a box you can see a list of all the contracts in that stage.
On the lower left of the page you can see another four boxes showing all your deposits. Click any of these boxes to view a list of the deposits. The lower right of the screen shows a list of the most recent offers. Click View All above the list to see a list of all offers.
View All Your Deposits in the New Deposit List
Before you could only view deposits on an individual contract in Spark. Now you can click Contracts → Deposits in the menu and see a list of all deposits on the project. You can also get to subsets of this list by clicking on the deposit boxes in the contract overview. This should make it much easier to keep track of deposits and stay on top of the overdue ones.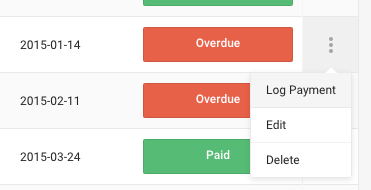 Log Payments Directly From the Deposit List
Lots of payments to log? Rather than going into each contract you can now log payments directly from the deposit list. Click the three dots to the right of a deposit in the list and then click Log Payment. This will bring up the log payment screen over the list. You can log the payment and upload an image of the check without leaving the page.
---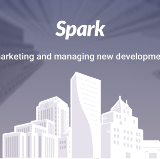 Feel free to email us at support@spark.re with any questions regarding the new features or Spark!