Spark Partners With DocuSign
The first Real Estate CRM with eSignatures powered by DocuSign

The first Real Estate CRM with eSignatures powered by DocuSign
We're thrilled to announce Spark has become an official DocuSign partner!
DocuSign is The Global Standard for eSignature®. Used by 90% of Fortune 500 companies they are the most widely used, secure, and easy to use platform for digital signing.
For the first time you can complete the entire Real Estate sales process within Spark. Or your phone if you want to take it one step further.
The Signing Process
First send us your contract PDFs so we can configure them with Spark and DocuSign. We'll add these as templates to your account.

Next click Write Contract in Spark and choose from the list of templates. This will automatically fill out your contract with all the data from Spark. Read more about our contract population process here.

In the new contract files section of a contract in Spark you will see your populated contract file. Click Select Signatories and choose who needs to sign the document.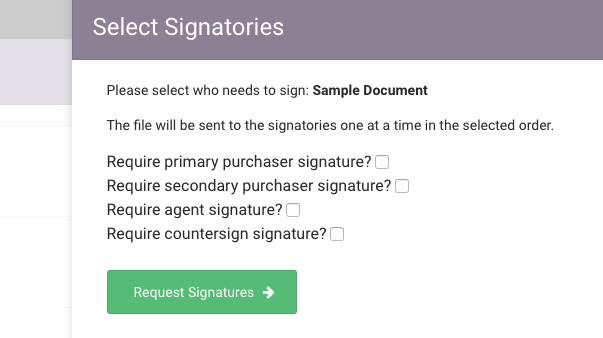 After selecting who needs to sign, click Request Signatures. Spark will email your file to the selected signatories through DocuSign.

Stay up to date with signature status updates. Documents in Spark are updated as people sign. You can click View File at any time to see the signed copy of your document.
The combination of contract generation and integrated eSignatures make Spark the easiest to use platform for selling Real Estate — saving your team time and money.
If you want to move your contract process online send us an email and we'll help you get set up!
---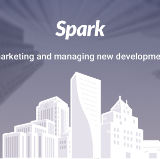 Feel free to email us at support@spark.re with any questions regarding the new features or Spark!