World's Most Luxury Towers Launch with Spark & Property Platform
Waldorf Astoria Residences – A New York Icon.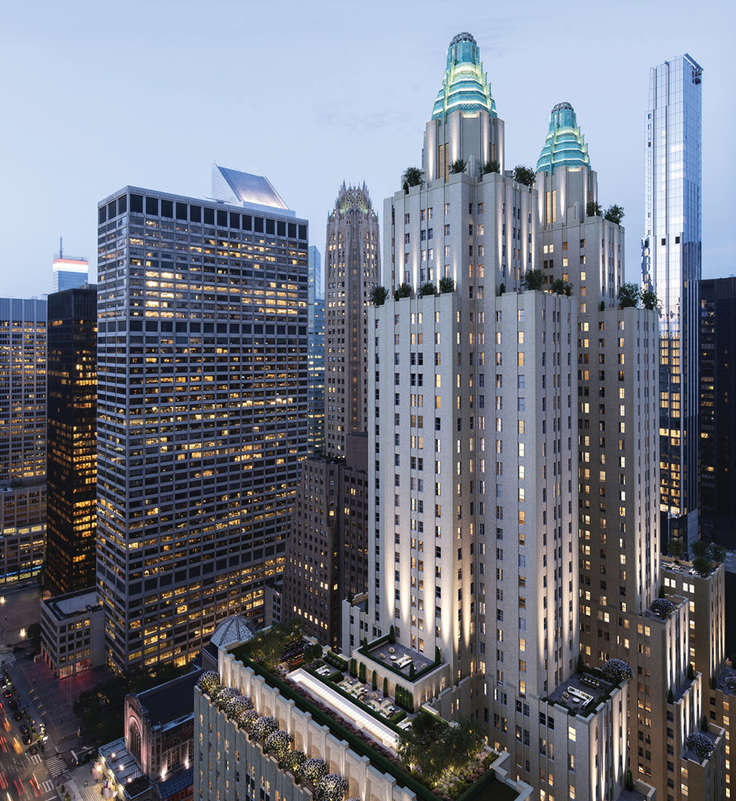 Waldorf Astoria Residences – A New York Icon.
The Towers of Waldorf Astoria opened the doors of its impressive sales suite this past March with Property Platform driving the multi-room sales narrative in partnership with Spark which powers the back-end data management and sales team experience.
The Waldorf Astoria has been recognized as a beacon of timeless glamour and luxury for over a century. Cultural figures, political leaders, musicians, and royalty have all gathered in its grand spaces and entertained in its opulent suites.
Now, following a complete restoration, the landmark will offer the unique opportunity to own a private residence in one of New York's most iconic buildings. With the iconic status of this project, came high expectations for the sales suite. It was imperative that all parties involved were aligned in striving to create a sales experience powered by technology yet rooted by experience.
HONORING HISTORY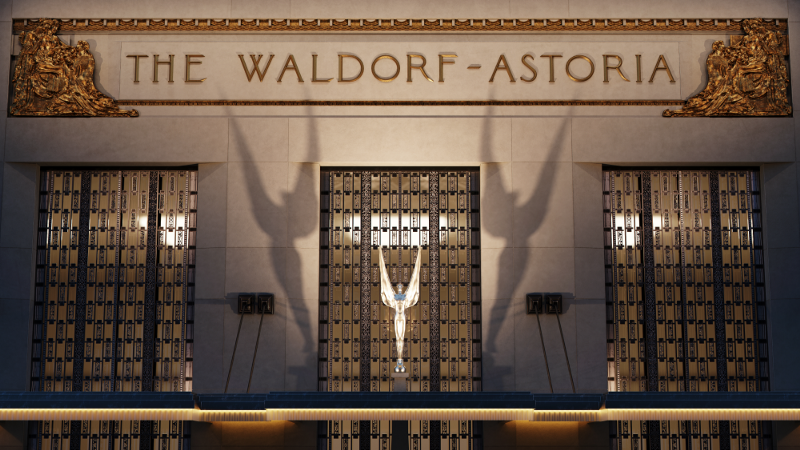 Developer Dajia is credited with bringing the iconic Art Deco Waldorf Astoria back to life. In addition to fully renovated hotel rooms, The Towers of Waldorf Astoria will also be releasing 375 new residential condos to the public. Douglas Elliman is handling US sales while Knight Frank manages sales abroad.
The globally renowned landmark is entering the market at a particularly challenging time for luxury real estate. Despite this, the Waldorf team is confident that sales will prosper. Equipped with tools from Property Platform and Spark they are positioned to overcome the challenges of this current environment and lead with a competitive advantage.
A NEW DIGITAL 'NORMAL'
An icon needed an iconic sales experience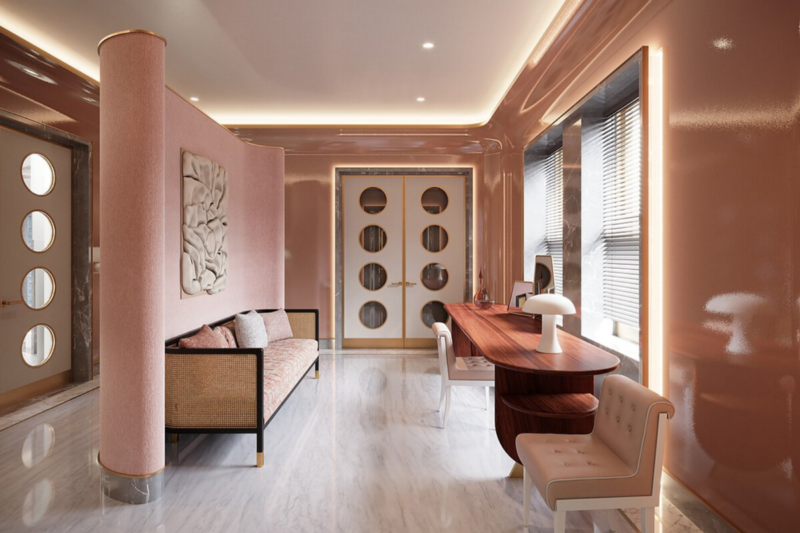 While digital sales are far from new, the worldwide COVID-19 pandemic forced the real estate development industry to adapt quickly and develop a new standard for the luxury sales experience.
COVID-19 has created an unprecedented challenge in selling luxury real estate. Utilizing conferencing tools such as Zoom to replace in-person meetings, many sales teams now find themselves dealing with lost connections and delays, as well as compromised image and video quality.
Realizing the importance of showcasing these assets, Property Platform created a cutting edge solution to help the Waldorf team seamlessly transition to a purely digital experience — without any loss of quality. This brand new tool offers agents the ability to lead their clients through a virtual tour by generating a remotely-controlled unique link. This allows agents to maintain control of the narrative while presenting an array of diverse media.
Pulling each client's data from Spark, agents can now take their clients on a guided tour using only a simple link — all while maintaining the level of quality seen in the showroom. Although this tool was conceived due to COVID-19, Property Platform is confident that Waldorf and others will continue to see its utility in the future, especially with international buyers.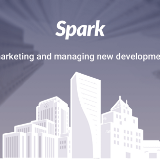 CHALLENGE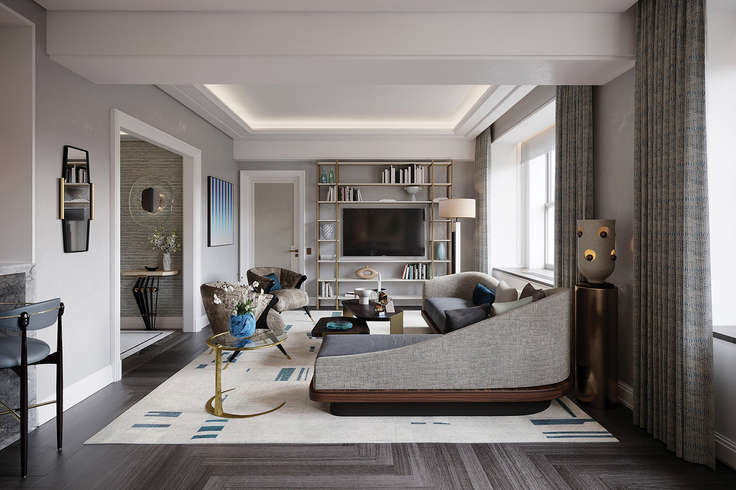 The iconic sales experience at the Waldorf Astoria could not have been achieved without the use of technology. Early on, the Waldorf team began seeking out the right industry partners to power their complex visual presentation, manage sales, and execute targeted marketing initiatives.
Prior to Property Platform joining the project, The Towers of the Waldorf Astoria's sales team chose Spark as the CRM system to manage this impressive project. The large inventory of units and the sales team's high client volume made avoiding double-entry between Property Platform and Spark critical. Additionally, the team had a need for certain automated marketing strategies such as email tracking and campaigns. This functionality from Spark combined with Property Platform's unique and customizable post-appointment e-brochure created the perfect personalized followup to each appointment.
THE SOLUTION
The key to entirely digitizing a new development… is human experience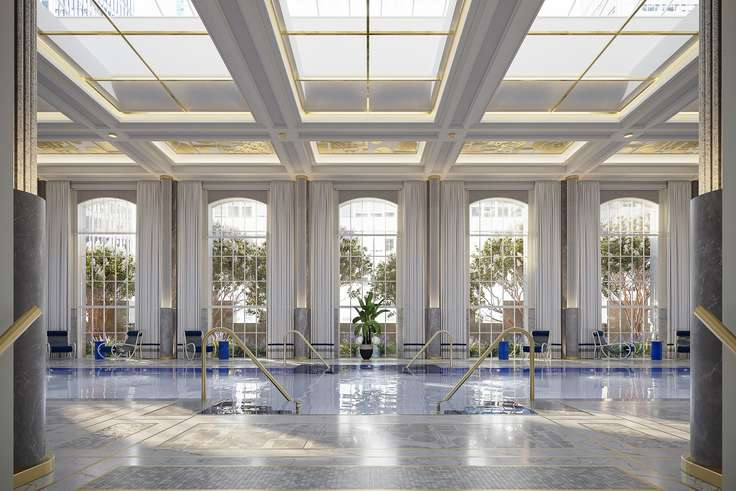 Property Platform integrated using Spark's API so that the data entry process could be completed through Spark's web-based CRM system and then instantaneously synced to Property Platform's database. This simplifies the sales process as the team is able to register clients directly into Spark using their computers at reception or prior to the appointment at the back office. This information is then immediately available in Property Platform, allowing the sales team to simply grab an iPad and begin the presentation. Similarly, the team is now able to update apartment availability, pricing, and other important details directly within Spark without needing to separately update Property Platform's system. This helps to ensure that the information provided during each presentation is up-to-date and accurate.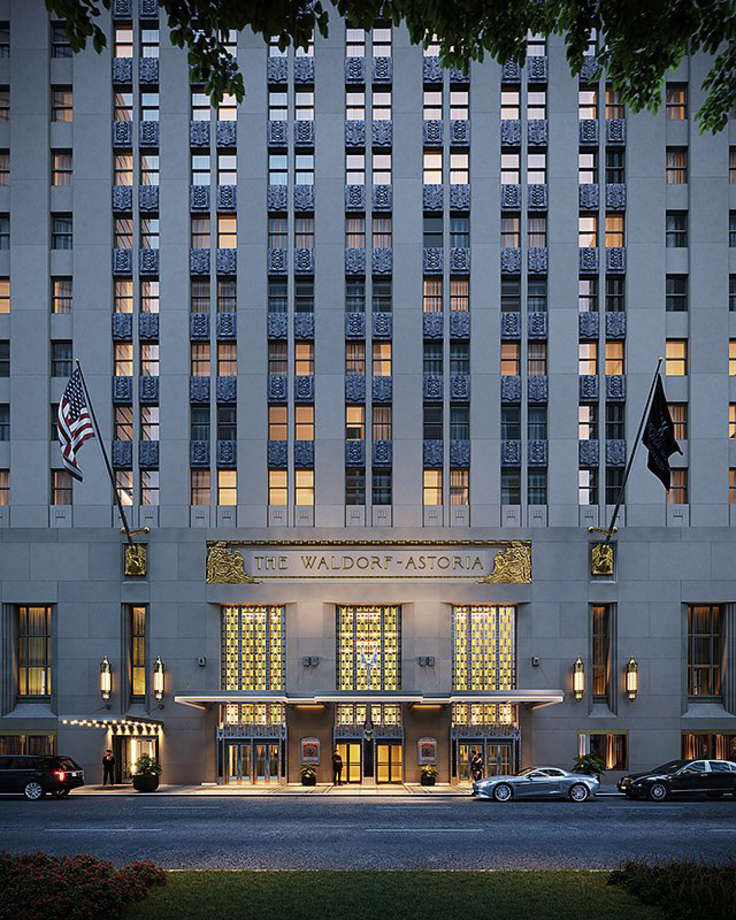 BACKGROUND ON PROPERTY PLATFORM
Property Platform's software enhances residential and commercial real estate sales and marketing teams' ability to give best in class presentations to potential clients, by utilizing cutting-edge tools anywhere — both online and offline — and using a bold and compelling design to position the organization as technology savvy and at the forefront of real-estate.
BACKGROUND ON SPARK
Spark provides real estate developers and their sales and marketing teams with a comprehensive software platform that consolidates project data alongside various processes required during the pre marketing and sales stages of a new development project.
Spark's platform has become an essential tool for successful project sell outs on over 1000 projects across North America and the world, and the platform continues to evolve as the needs of the market do.
Not only does Spark digitize the deal writing and signing process for high volume sales programs, it enables teams to generate brand and project awareness during early registration phases, and allows sales teams to move inventory more efficiently through the softwares industry tailored CRM, Inventory Management and post sale commission, deposit, and document tracking features.
---