Major Milestones in the Mile High Metro
Ripe for transformation, Colorado's Mile High City, Denver, has experienced a huge influx of new residents making it one of the three major pandemic boomtowns along with Austin and Boise.
Drawn by a surplus of recreation activities in and around Denver, the city has morphed into a magnet for newly-mobile, high-paid workers and has become one of the hottest luxury housing markets in the country. Ranking fourth on Forbes' list of the best places for business and careers, the city has an incredibly strong job market with powerful aerospace, biotech, finance and is home to seven tech unicorns.
Denver's hot housing market is struggling to keep up with demand. While the market dropped 3.33% month-over-month during the summer, it is still up 11.04% year over year due to an influx of new residents arriving, most of whom arrive armed with 12% higher budgets than locals, creating a prime opportunity for developers to build denser, more amenity rich projects.
Below are 6 projects contributing to the reshaping of Denver's metropolitan landscape.
---
Lakehouse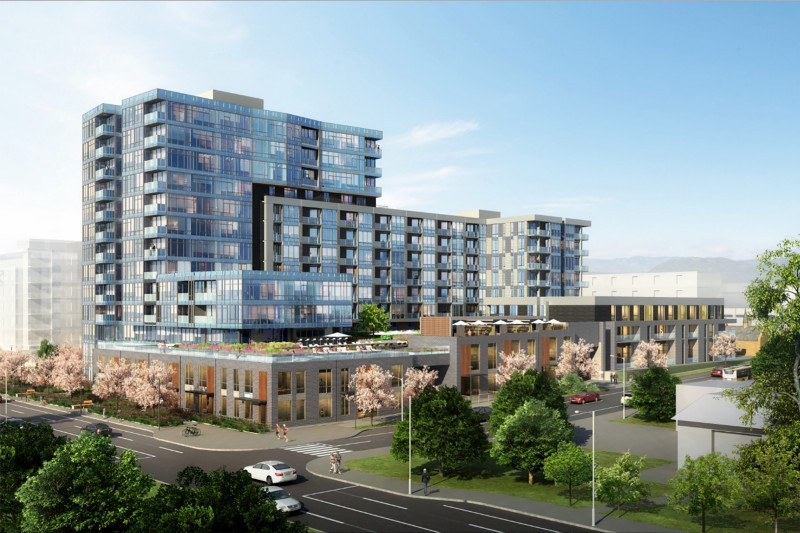 Developed by NAVA Real Estate Development, the WELL Gold Certified community — a science-backed program that puts wellness at the forefront of design to enrich the living experience, Lakehouse officially sold out July 2022. Once finished, the health-oriented community will feature a mix of one to three bedroom condos, rowhomes and penthouses.
Overlooking Sloan Lake, residences will feature livable open-air balconies, high ceilings, chef-inspired kitchens and five-piece primary baths. Amenities at Lakehouse include a 7,000 square-foot wellness centre that includes a gym, sauna and yoga studio, a 26,000 square-foot terrace featuring a large lap pool and hot tub, an urban farm and produce program, meditation garden, community kitchen and library, business centre and media den.
Designed by RNL Design in collaboration with Munoz + Albin Architecture & Planning, Lakehouse is uniquely designed to support and enhance a healthy, balanced and socially-connected lifestyle through sustainable architectural design and mindful programming.
Ella CityHomes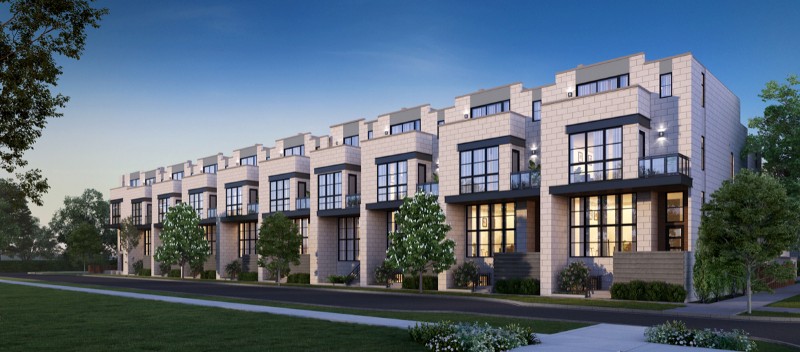 Located in the heart of a historic Denver neighbourhood, 9+CO is a 26-acre urban infill project at the former University of Colorado Health Sciences Center. Developers Continuum, CIM, Greystar and East West Partners have reinvented the campus into a vibrant mixed-use residential, dining and entertainment centre.
The first for sale property to be built in the 26-acre multi-million dollar neighbourhood, Ella CityHomes features 35 luxury townhouses within a private, gated community. Designed by OZ Architecture and developed by CIM Group, Ella Homes were designed to maximize connection to the spectacular Colorado landscape and outdoors through expanses of glass and private outdoor roof decks.
Launched in 2020, each of the sold out 3 bed, 5 bath townhouse features 14–18' ceilings, gas fireplaces and high end appliances and have access to 4 acres of communal green space within the gated entry.
Block 176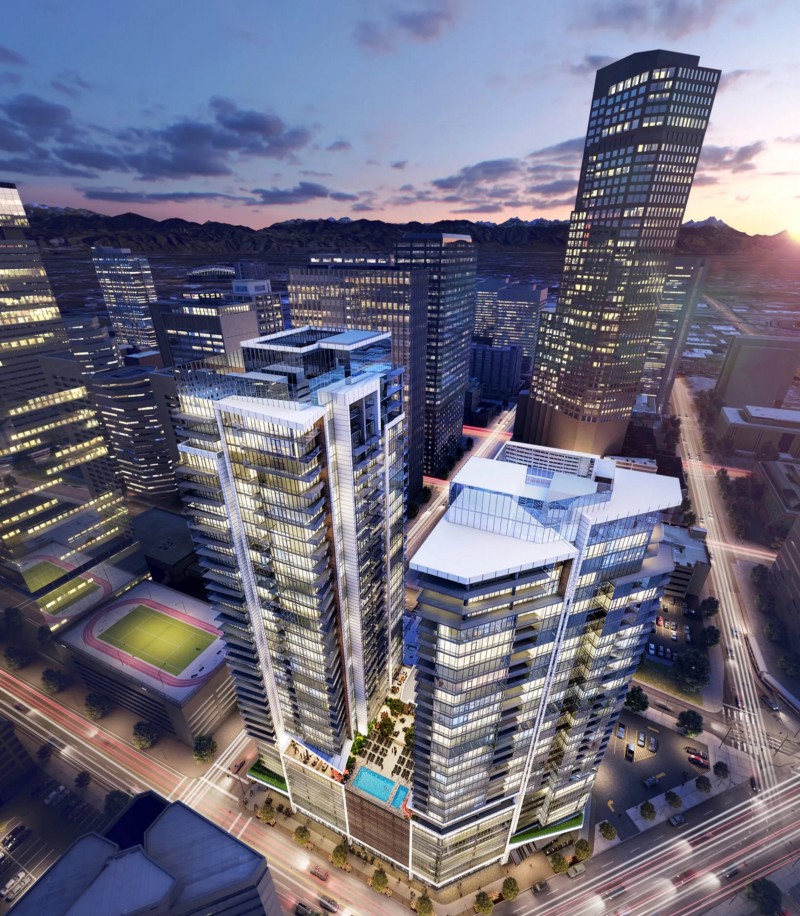 Rising at the edge of downtown, which many endearingly referred to as "Denver's worst parking lot" by locals, Block 176 will provide 461 properties across two towers, 38-storeys and 32-storeys respectively. A mix of studios, one-, two- and three-bedroom units and a handful of penthouses, the Block 176 will be the largest condo project in Denver in over a decade.
Designed by Davis Partner Architects and developed by Canadian developer, Amacon, once complete, Block 176 will be the largest condo project by unit count since Spire was completed in 2009.
With many details yet to be released, early plans show that in addition to 542,452 square feet of residential space, the building will include roughly 13,000 square feet of retail and nearly 249,000 square feet of parking with ground set to break in 2022.
Alcott Condo Club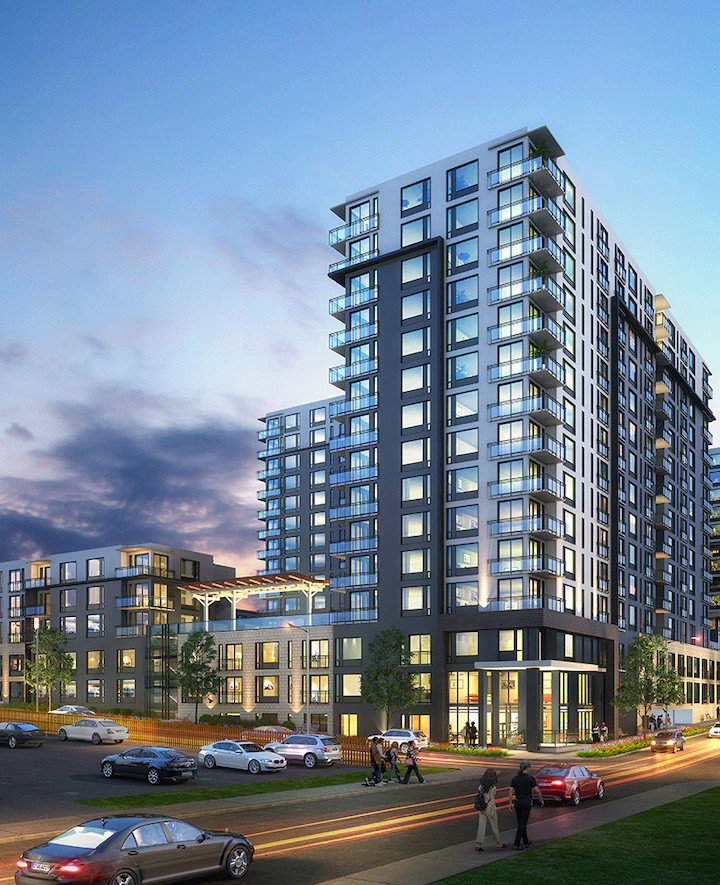 The Alcott Condo Club is a 14-storey high-rise featuring both for sale condos and rental apartments. Scheduled for completion in April of 2023, 26th and Alcott will offer a mix of studio, one and two bedroom units. Designed by OZ Architecture, the building is inspired by the artist Piet Mondrian who is best known for his 1920's paintings where he reduces shapes to lines to create abstract pieces with asymmetrical balance.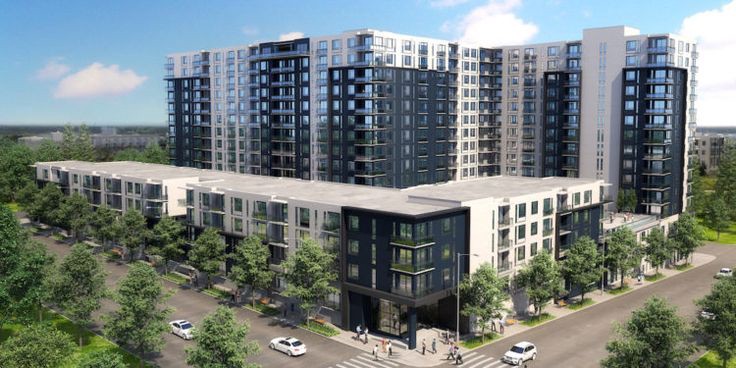 The 14-storey building offers much-needed density to Denver and is designed to create an engaging street level experience consistent with the context of the neighbourhood. Once complete, amenities will underground parking, a third-floor amenity deck with an outdoor pool, fitness area, yoga studio, media and game rooms, a club room and two courtyards.
Araceli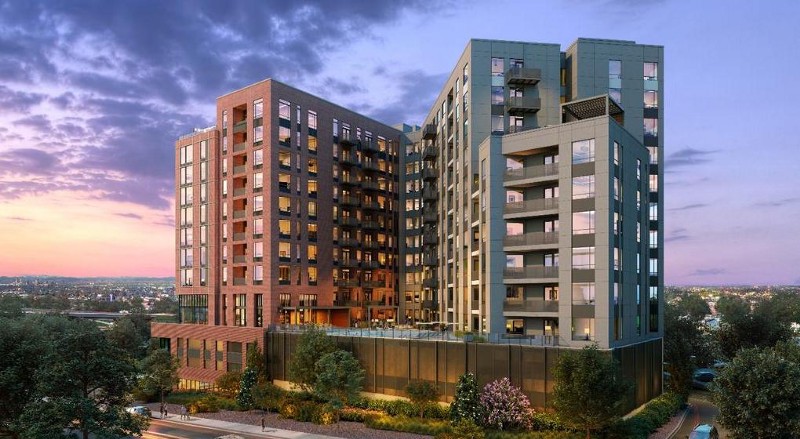 Anticipated for completion in 2024, Araceli will be a market-leading high-rise project located in the heart of the Denver Tech Center. Consisting of a 13-storey tower with ten residential levels, Araceli will rise above a three -level concrete garage podium to feature panoramic views of the city and mountains.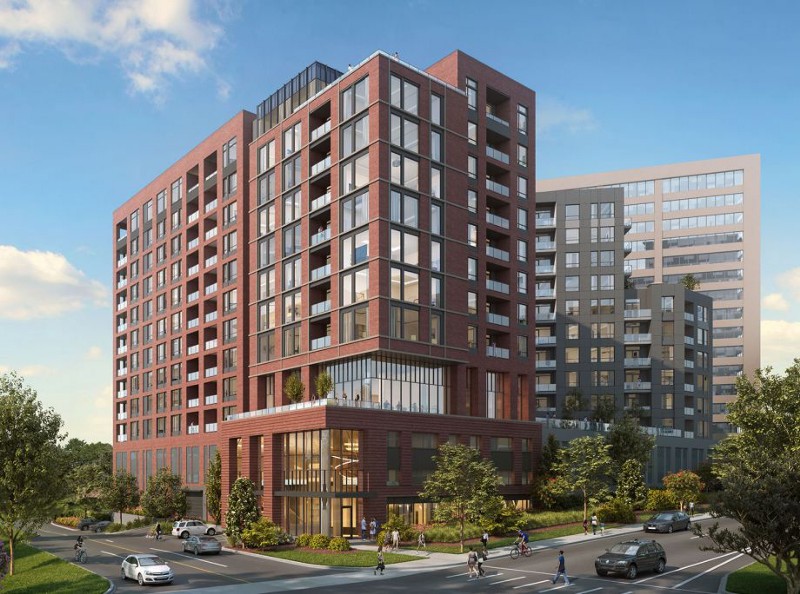 Developed by Legacy Partners, amenities will include an expansive pool deck on the fourth level, a protected ride-share pickup and drop-off area and electric car charging stations. Featuring 236 units that average 896 square-feet, Araceli will provide rental opportunities to young professionals looking to live in a suburban area with urban style and amenities.
Each of the one to three bedroom+den units are designed for the young entrepreneur, remote worker, or distance learner providing a built-in desk or office space. Additional residential amenity spaces include a ninth-floor outdoor space in the east wing, and a 12th floor indoor amenity space with a small kitchen and gathering area adjacent to a small outdoor deck, in the west wing of the building, envisioned to be rented out by residents for private parties.
McGregor Square Residences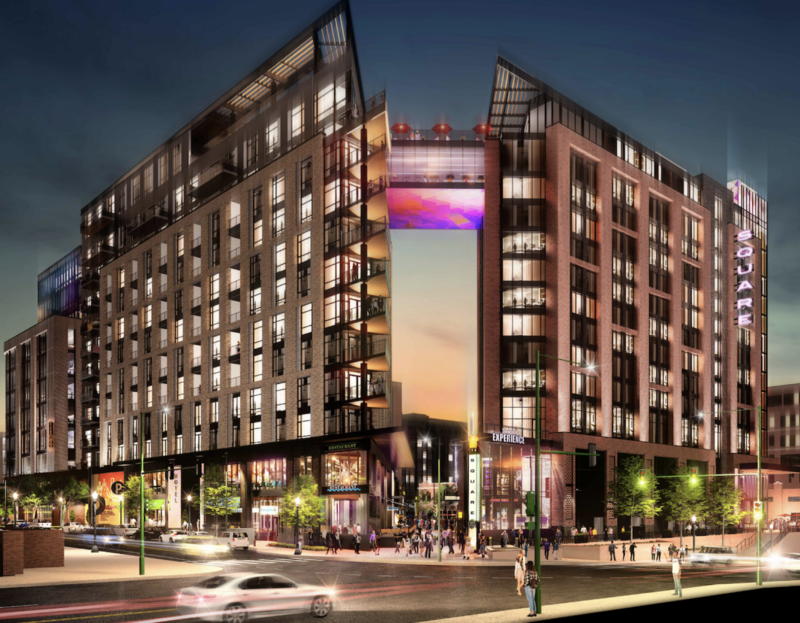 Ushering in a new era of elevated urban living in downtown Denver, McGregor Square Residences are part of a mega multi-use complex that occupies an entire LoDo block right next to Coors Field. Consisting of 103 condos across 12-storeys, the residences range from 450 square-foot studios to 6,000 square-foot penthouses priced between $499k to $6m.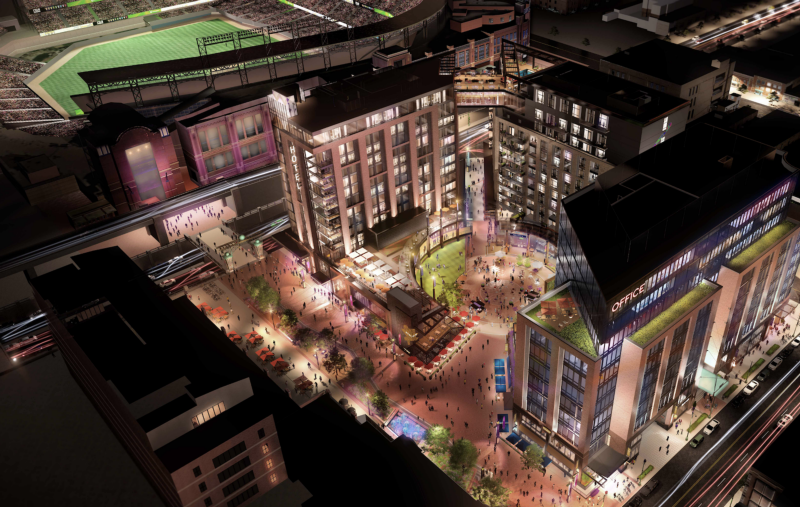 Developed by Colorado Rockies co-owner Dick Monfort and a group of investors, McGregor Square Residences features lavish resort- style amenities include a private, members-only club, residents-only lounge, rooftop deck with a heated pool and hot tub, barbecue areas, steam room and two infrared saunas and a 3000 square-foot fitness centre.
---