The Role of Adaptive Reuse in New Development and Sustainability
In the current domain of new development real estate, sustainability and uniqueness are two major features that developers strive to…

The Role of Sustainability in New Development Adaptive Reuse
In the current domain of new development real estate, sustainability and uniqueness are two major features that developers strive to attain due to the major impact it has on a buyer's purchasing decisions.
Not only are buyers attracted by grand amenities but developers are increasingly under pressure to construct a distinctive development that contributes positively to environmentally friendly practices and ultimately produces a lower carbon footprint. In many urban centres, a solution that is growing in popularity is Adaptive Reuse.
Defined by the act of re-developing existing structures for modern use while retaining their unique historic features, adaptive reuse is an effective way of reducing urban sprawl and environmental impact through the modernization of a structure to meet the present-day needs of its occupants. Due to the rising cost of labour and materials, landmark buildings often have an aesthetic that modern buildings cannot afford and through adaptive reuse, developers can incorporate the original elements of a building's character and aesthetic into a new framework which supports wholly new uses.
Impact
By retrofitting old builds — which are often far bigger than what modern zoning would allow on the same lot — developers can cater to the needs of a modern occupant, while retaining historic integrity and introducing creative and unique elements that utilize existing layouts and design features, thus bypassing the wasteful process of demolition and reconstruction and extending the lifespan of existing resources.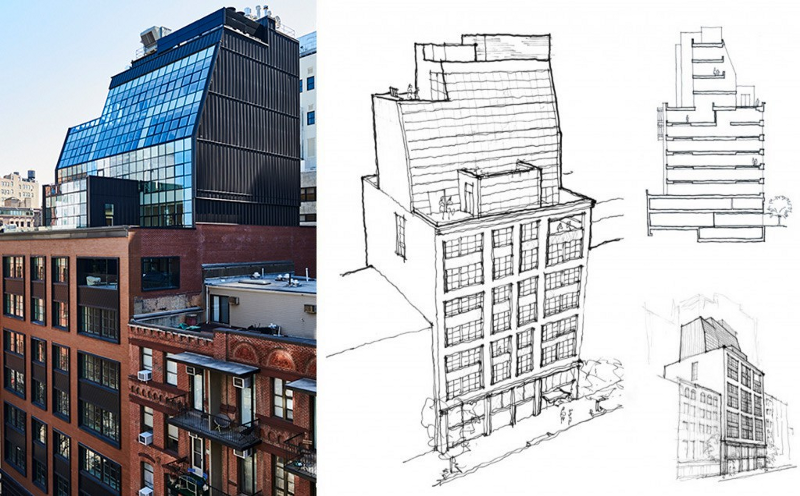 Take for example the pair of parking garages (12 East 13th Street + 17 East 12th Street) in New York, which are being incorporated into condo developments by DHA Capital and Continental Properties. Taking advantage of the high structure which would not be possible with current zoning laws, the developer was able to boost the height of the existing structure to 12 stories by shaving off the back of the building and adding a four-storey glass topper. A new facade and windows were added to the existing foundation in such a way that costs less, and is completed in a shorter time than a wholly new development.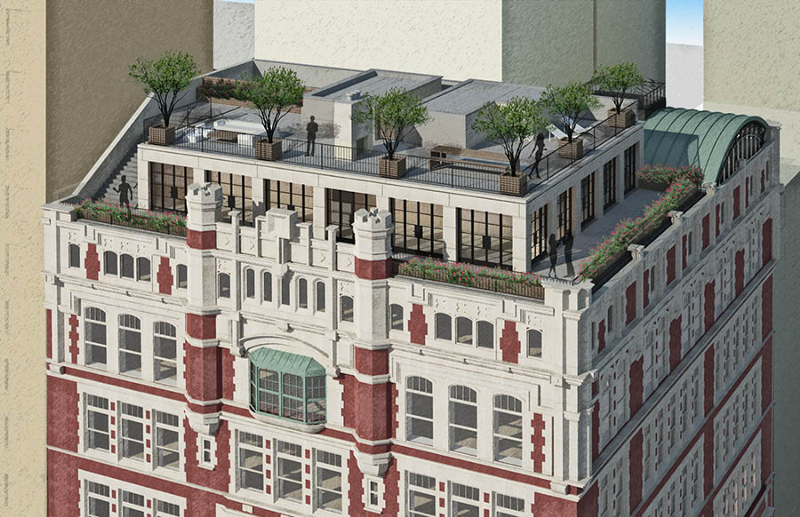 Preserving or restoring facades and incorporating the existing structures allows for creative and unique developments which push the boundaries of architecture, design, and development. The former St. Agnes Boys High School (555 West End Ave.) is being redone by Tamarkin Co into 13 three to five bedroom units, with 12 to 20 foot ceilings that take advantage of the school's existing structure and imaginatively translate it into open, airy residences, including the "Solarium Penthouse", which adapts the school's top floor gymnasium into a jaw-dropping, 3,420 foot living space; or the library, which has become a unit with a uniquely warm, literary feeling.
The growing popularity of adaptive reuse has been widely embraced for its romanticism and preservation of history, as well as its ability to make more use out of valuable inner city space. While market pressure drives up demand for prime sites in urban centres, the desire to retain historic, meaningful architecture is resulting in compelling design that blends the old and new: high-vaulted ceilings, beautiful brickwork and embellished entrances, paired with luxury appliances, automation, and high-end materials. Adaptive reuse continues to prove itself as an essential part of any city's strategy for sustainable urban development by boosting tourism, business development, and property value while preserving historically and culturally important elements of the community.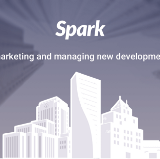 This article is the first of what will be an ongoing series that highlights exciting Adaptive Reuse projects around the world.