Industry News & Projects
Top 10 Canadian Developers in 2022
The real estate developers making the largest impact on urban environments, nationwide.

The real estate developers making the largest impact on urban environments, nationwide.
Across the country housing supply (or lack thereof) has remained a hot topic of discussion in the media and a frustrating pain point for buyers. To combat this, Canadian developers have been launching and building projects in record numbers.
Below is a list of the top Canadian developers who are adding hundreds, and in some cases thousands, of units to Canadian skylines.
Bosa Properties

Founded by the Bosa family, who began their career in homebuilding in the 1960s after immigrating to Canada from Italy, Bosa Properties has built with creativity, innovation and a sense of purpose for more than 50 years.
Based in Vancouver, Bosa's aspiration to develop buildings of the highest quality, brings a precise and purposeful approach to all aspects of their work. With over 4000 homes delivered to date, Bosa has created some of Canada's finest communities and urban villages earning them their spot as one of Canada's most respected development and construction firms.
1700 Alberni, Vancouver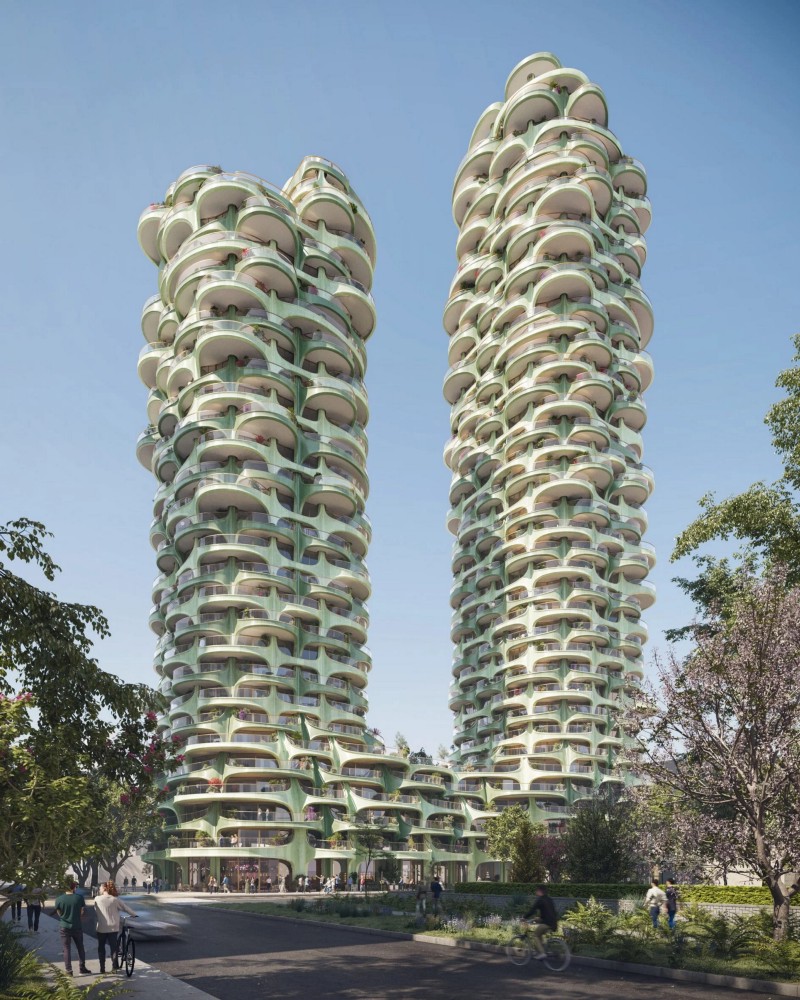 Designed by Thomas Heatherwick and the visionaries at Heatherwick Studio, 1700 Alberni is built on a strong connection with nature and the landscapes that surround the two-tower residential development in Vancouver's West End.
1700 Alberni will consist of 387 units across 30 floors (East Tower) and 39 floors (West Tower), over a shared podium, including boutique retail spaces and a "destination restaurant."
Brivia Group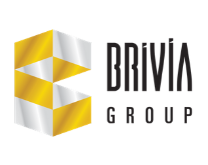 Founded in Montréal in 2000, Brivia Group is a dynamic real estate development and investment group with a fast-growing portfolio of real estate development projects in the Montréal area.
Having completed over 20 development real estate projects in Greater Montréal Area, Québec City and Greater Toronto Area, Brivia Group has a solid foundation to expand and build a wide range of projects that will respond beyond the expectation of the market.
1 Square Phillips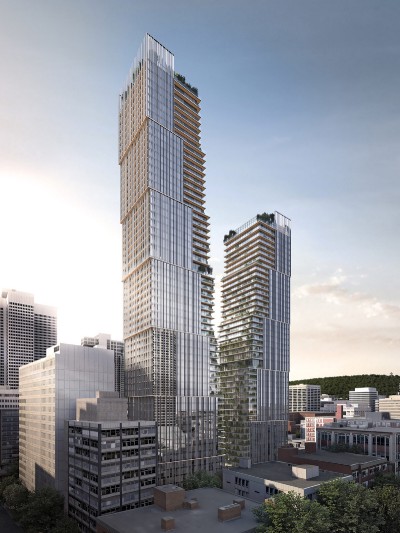 Following the success of 1 Square Phillips, Brivia Group introduced its Second Phase in spring 2022. A sister for Montréal's tallest tower, the 21-storey project offers 441 units ranging from studios to 1 and 2 bedrooms with loggias.
Residents of 1 Square Phillips can enjoy and have access to the refined interior courtyard and garden, designed by world renowned landscape architect Claude Cormier, and the 1,771 ft Lounge & Rooftop terrace with views of Mount-Royal and Montréal's downtown cityscape.
CentreCourt Developments Inc

With a focus on the development of high-rise residential communities located near major amenities, rapid transit networks and employment areas across the Greater Toronto Area (GTA), CentreCourt Developments is one of Canada's leading developers.
A fully integrated organization that operates across all areas of development including land acquisition, zoning, design, sales, construction and customer care, CentreCourt is one of the most active high-rise developers in the GTA, with 18 high-rise residential projects, collectively representing over 9,000 homes and over $6.6 billion dollars of development value.
Prime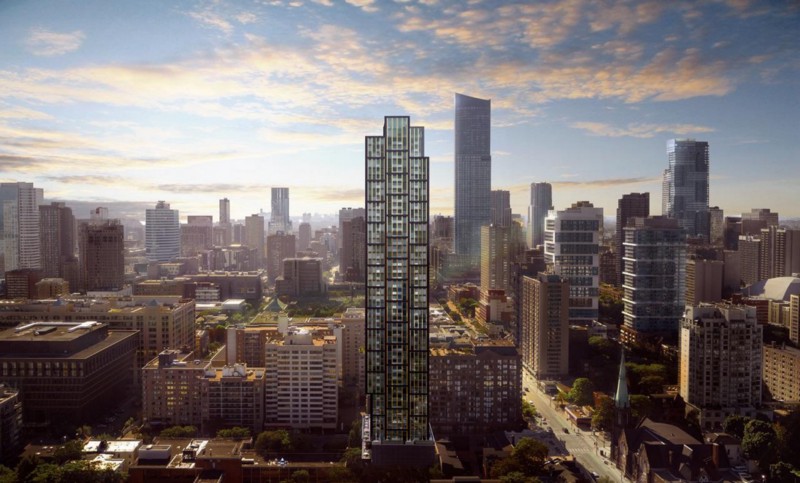 Rising to 45-storeys above a 3-storey stone and glass podium, PRIME represents the next generation of tower design amidst the evolution of Jarvis Street. With a distinctive grid pattern clad in charcoal coloured metal and accented with gold stripes, PRIME will feature 595, units ranging between 310 to 784 square feet each.
Located steps from Dundas and Jarvis, PRIME is redefining urban living; dedicated to creating an elevated living experience, its upscale amenities include a vast lobby furnished by Versace, a 10,000 sq. ft. indoor and outdoor coworking space, fitness facility featuring a putting green, sun lounge area and outdoor screening and dining lounge.
Concord Pacific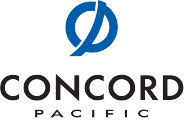 Concord Pacific Developments Inc. is Canada's largest master-planned community builder. Formed in 1987 to develop Concord Pacific Place on the former Expo lands in downtown Vancouver, Concord has not only transformed the Vancouver skyline, but is also responsible for the second largest master-planned community in Canada, Concord CityPlace in Toronto (Concord Adex).
Concord has built over 150 towers with an additional 50 in various stages of planning and development across Canada as well as in London, United Kingdom and Seattle, United States.
Oasis at Concord Brentwood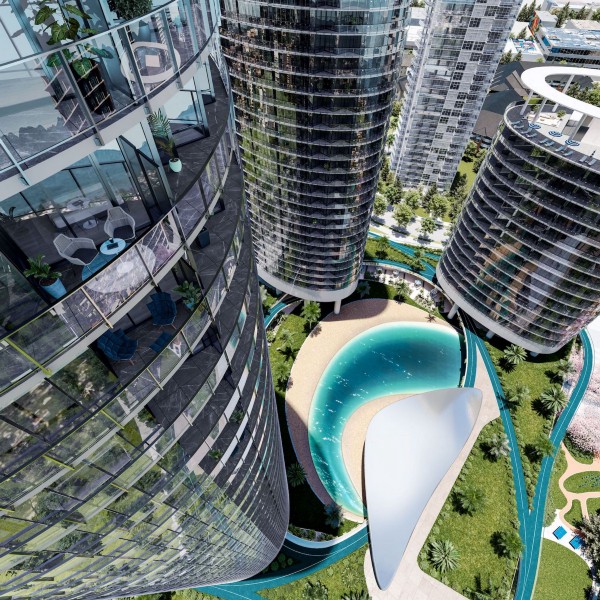 Oasis at Concord Brentwood is the second phase of the new master-planned community of Concord Brentwood. Encompassing 11 buildings and 4,600 homes, Oasis will feature 30,000 sq. ft. of amenities, including an indoor swimming pool, steam and sauna rooms, a bowling alley, multi-purpose gymnasium, squash court, spin studio, and outdoor sunbathing beach.
Notably, the community will also feature a 12,000 sq. ft. outdoor Oasis Beachfront and Track which will include a 2.75-acre wellness area with a lagoon beachfront.
Mattamy Homes

The largest privately owned homebuilder in North America, Mattamy Homes has over 40 years of building history across Canada and the United States.
Known as the largest residential builder in Canada, Mattamy Homes launched a new dedicated high-rise division, Mattamy GTA Urban, in 2021 to expand the developer's urban footprint. Focusing on multi-family and mid-and high-rise housing in Canada's largest housing market, this new division will contribute greatly to the thousands of homes Mattamy builds each year.
Vita on the Lake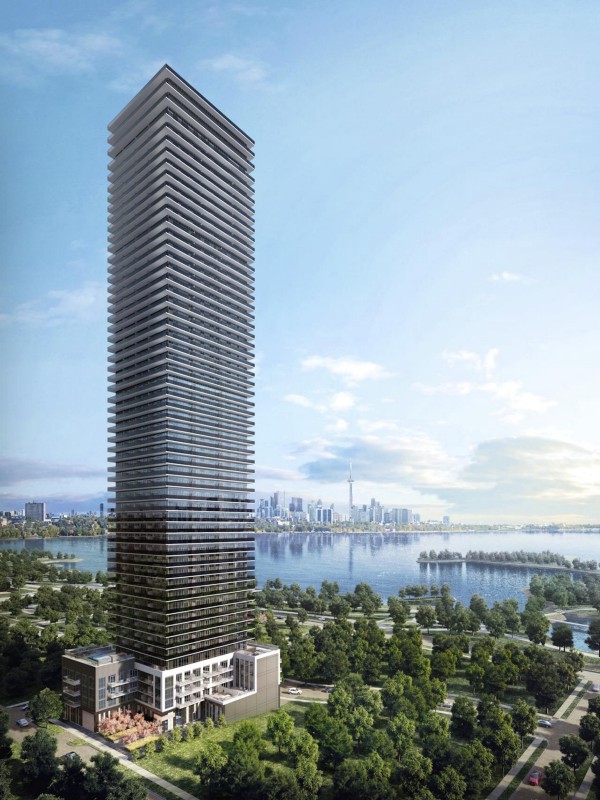 Vita on the Lake is a mixed-use two phase project located in the Humber Bay Shore area of Toronto. The first phase is a luxury waterfront condominium tower rising 53-storeys with 502 suites, atop a 5 storey podium accompanied by a 4 storey commercial/retail area, while the second phase, is an accompanying boutique 16-storey residential condo with a 5 storey base for commercial use.
Across the two buildings, 660 units ranging from 1,211 to 1,705 sq. ft will feature 9' ceilings, spa inspired bathrooms and chefs kitchens. A total of 4,011 square metres of indoor and outdoor amenity space will also be accessible to residents, including an outdoor rooftop pool, full size gym facility, yoga studio, party room, lounges and bbq area.
Menkes

Menkes Developments Ltd. is a family-operated business with deep roots in the city of Toronto. Established nearly 65 years ago by Murray Menkes, an entrepreneur, visionary and successful businessman, who initially focused his business on building single-family homes that delivered outstanding quality and lasting value.
Over the years, Menkes grew to create entire mixed-use communities, becoming a fully integrated, multi-disciplinary real estate development company. To date, Menkes has more than 5,000 condo units under construction across the Greater Toronto Area and another 15,000 under development.
The Whitfield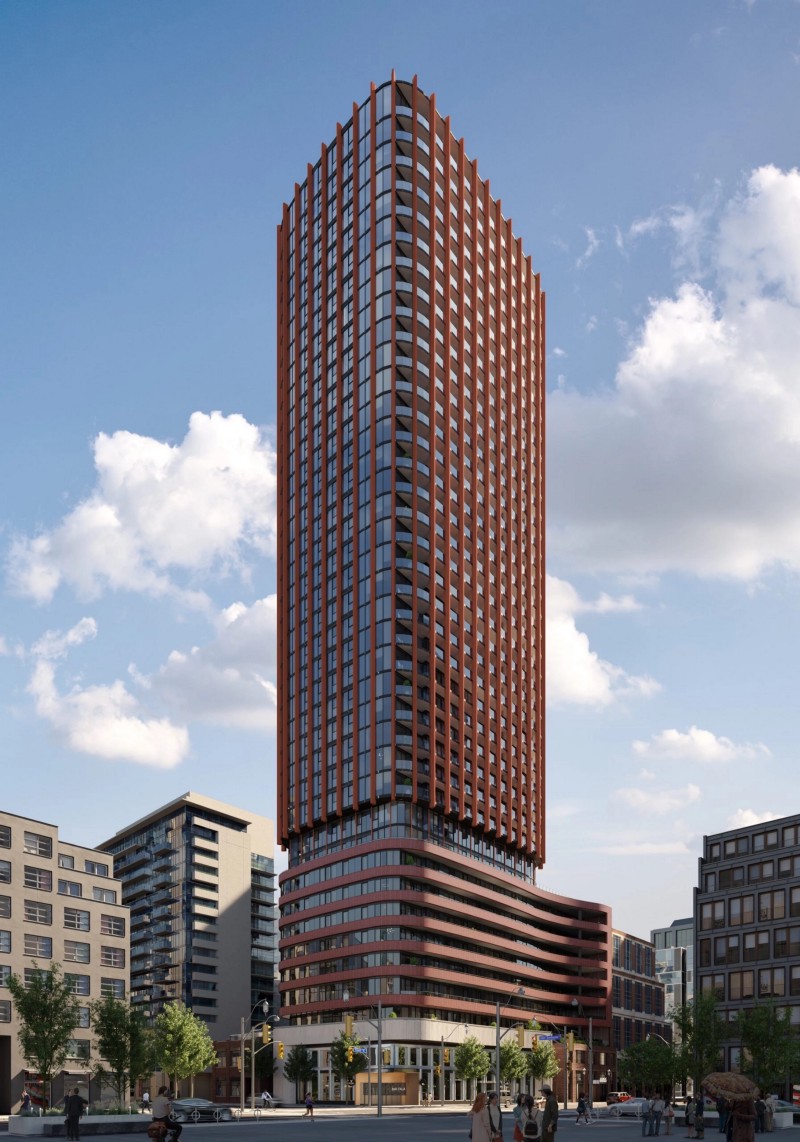 Set for completion in 2025, The Whitfield, a 45-storey mixed-use condo building designed by Giannone Petricone consists of a total of 470 studio to 2-bedroom units that range in size from 393 to 968 sq. ft. The tower's design will visibly alter and disrupt the Toronto skyline through a curving shape formed by rows of wraparound balconies and vertical lines of red brick.
Fully catering to the urban contemporary lifestyle with its ideal central location, the Whitfield will offer a range of top-end amenities including a European-inspired Garden Café with a catering kitchen, fully equipped gym with a yoga/virtual workout room, business lounge with a meeting room and expansive outdoor terrace featuring a fireplace lounge overlooking the cityscape with bbq and dining spaces, as well as an outdoor fitness zone.
SHAPE

SHAPE is the real estate investment, development and management company leading some of the largest and most exciting projects in North America. As one team with a full range of real estate services, their projects benefit from seamless collaboration and communication across departments, locations and areas of expertise.
SHAPE's group of companies is designed to operate together as a fully integrated platform or independently to add specialized value. With more than 370 acres in their growing portfolio, SHAPE currently manages +2.7M sq.ft of completed commercial space with +3.5M sq.ft. of commercial and residential space under construction.
The Amazing Brentwood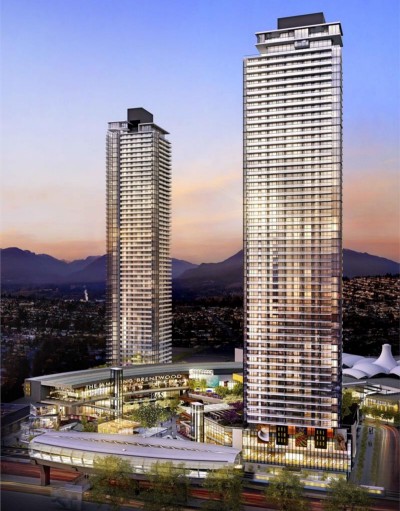 The Amazing Brentwood, a 28-acre neighbourhood in Burnaby BC, will feature 11 residential towers +6,000 new homes equalling 4.1M sq. ft. of residential density. Completed in 2019, The Amazing Brentwood's Neighbourhood One features market leading shops, 30+ eateries and a 1-acre plaza for year-round events. To date, 3,219 homes have been completed, consisting of 799 rental homes and 2,420 strata condominiums.
Launched in 2022, Tower 5 is the first residential tower in Neighbourhood Two. Occupying the neighbourhoods most coveted site on the northwest corner, the 53-storey high-rise will consist of 506 one to three-bedroom homes that boast water and mountain views, world-class amenities and a revolutionary suite design unlike anything the market has seen.
SmartCentres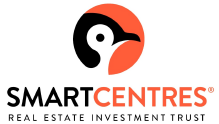 Founded in 1989, SmartCentres Real Estate Investment Trust is one of Canada's largest fully integrated REITs, with a best-in-class portfolio featuring 174 strategically located properties in communities across the country. SmartCentres has $11.7 billion in assets and owns 34.7 million square feet of income-producing value-oriented retail space with 97.2% occupancy, on 3,500 acres of owned land across Canada.
ArtWalk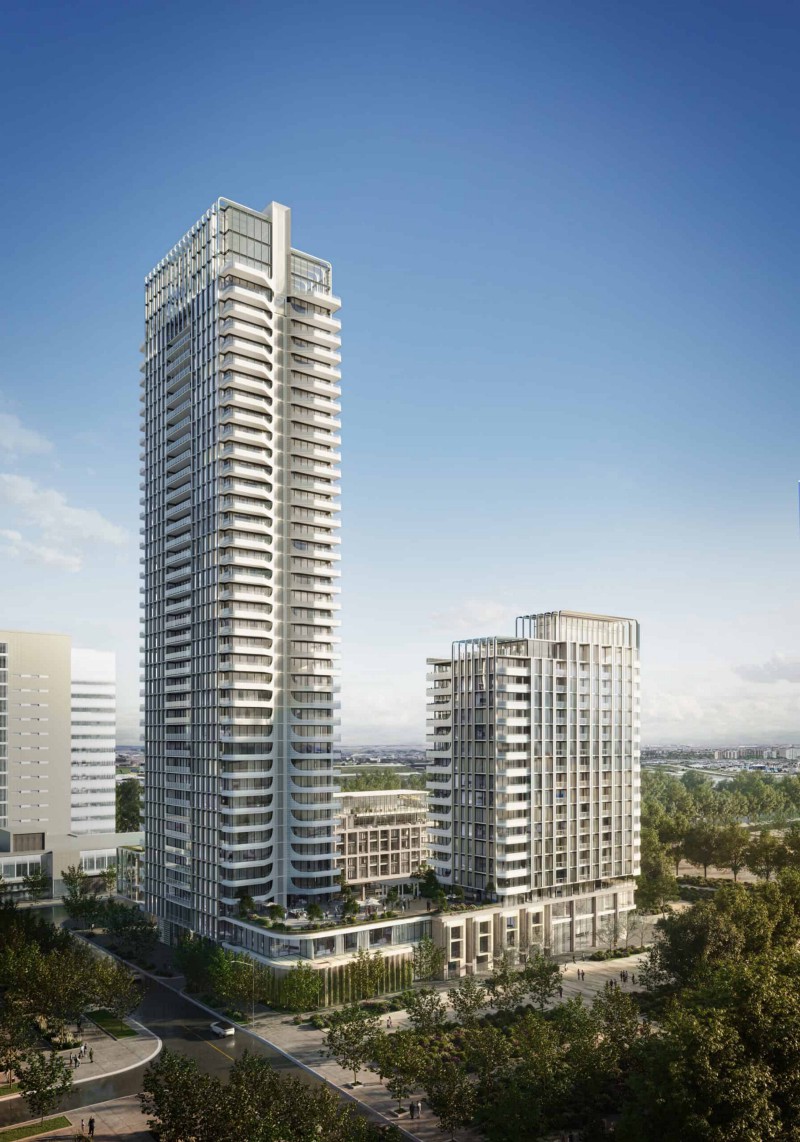 ArtWalk Condos features four new ambitious buildings consisting of various heights and purposes located in Vaughan, ON. The buildings will house both condo units and retail space for a combined gross floor area of 637,130 sq. ft.
A total of 624 new residential units will be divided into three out of four of the presented buildings; 368 residential units will be contained in a 38-storey building, 184 units in the 18-storey building, and 72 units in the six-storey building. The six-storey building will hold 6,350 square feet of retail space located in the podium, and will sit adjacent to a soon-to-be-constructed nine-acre park.
RioCan

RioCan Real Estate Investment Trust is one of Canada's largest real estate investment trusts. RioCan owns, manages and develops retail-focused, increasingly mixed-use properties located in prime, high-density transit-oriented areas where Canadians want to shop, live and work.
As of March 31, 2022, their portfolio is comprised of 204 properties with an aggregate net leasable area of approximately 36.2 million square feet (at RioCan's interest) including office, residential rental and 13 development properties.
11 Yorkville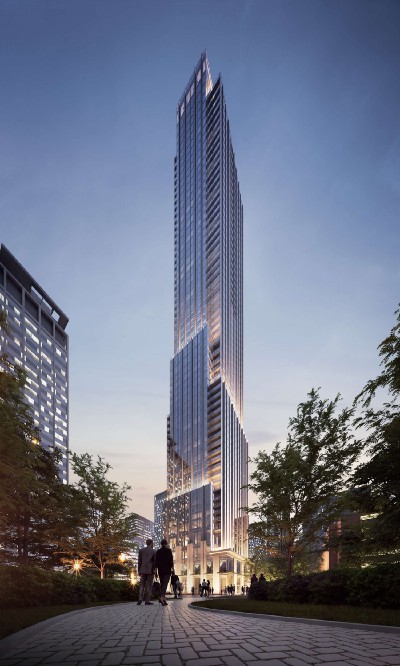 Inspired by the towers of Manhattan, 11 Yorkville (11YV) rises 62-storeys above Toronto's Yorkville neighbourhood. With 600 residences ranging from 342 to 1517 sq.ft., 11YV features an array of high-end amenities, including an indoor-outdoor infinity pool, hot tub surrounded by fireplaces and black marble, fitness studio, men's and women's spa with hammam steam rooms, a theatre, business centre, kids recreation centre, pet spa and outdoor lounge area with bbq.
Westbank

Established in 1992, Westbank is one of North America's leading developers, with over $25 billion of real estate projects constructed or currently under development. The core of Westbank's mission is to create a body of work with a high degree of artistry that helps foster more equitable and beautiful cities.
Blood Alley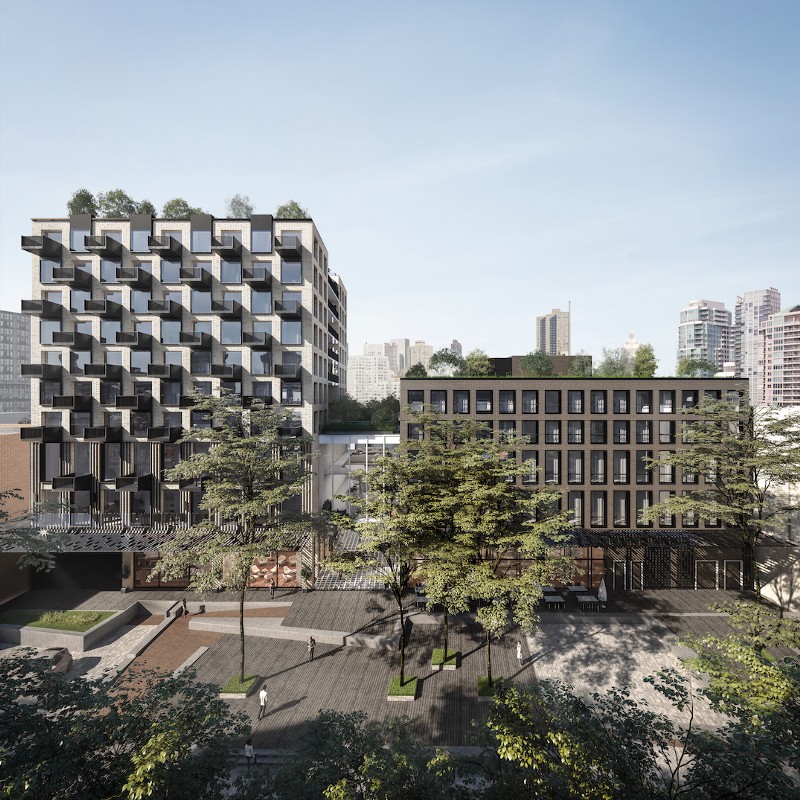 Designed by Henriquez Partners Architects, Blood Alley is comprised of 62 market and 80 non-market 1 and 2 bedroom rental homes, an underground restaurant/lounge space, retail and a public plaza.
The project, located in Vancouver's historic Gastown neighbourhood, will retain the historic character of the existing Stanley Hotel and the New Fountain Hotel, through the rehabilitation of the entire original façade, and will feature two floors of below-grade restaurant/lounge space designed by OSO.
---