Takeaways from Spark's First Hackathon
Using Customer Feedback to Make Better Real Estate Technology To quickly learn and harness the features of a PDF tool for the software platform, Spark held its official hackathon!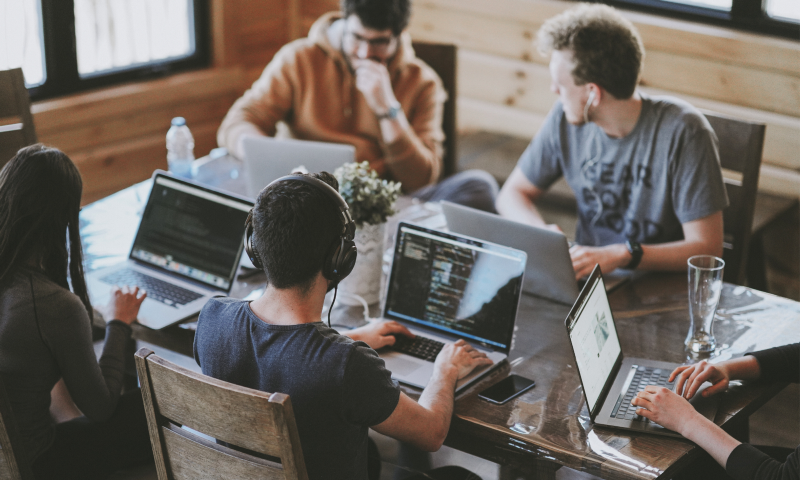 Using Customer Feedback to Make Better Real Estate Technology
Ah, spring! The sun is shining, the birds are singing, and the software developers are clickety-clacking a little more energetically than they were before. To harness that momentum, Spark HQ kept the lights on last weekend and hosted its first-ever official hackathon. Wondering what a hackathon is? Wonder no more!
Generally speaking, a hackathon is an event where people meet over one or more days and collaborate on coding projects, often centered around a specific theme or objective. The Spark hackathon was an internal event with the goal of familiarizing the software development team with a tool for interacting with PDFs in the browser. For Spark clients, this will give them a lot of added versatility when making and using digital contracts and other documents for new development real estate.
To give the developers some points of focus for this richly-featured API, the management and customer support teams worked together to prepare a list of various "bounties" based on real consumer feedback. As an example, a few of the targets in this list included:
Adding image and shape annotations
Creating stamps with responsive components
Enabling in-app form-filling/editing
Displaying useful feedback re: required & missing fields
Updating Spark data based on form inputs
…and many more! With these additions, we're continuing on the journey to build an intuitive, full-cycle software for all the sales and marketing needs of new development real estate.
To incentivize the developers further, an element of friendly competition was introduced. Each of the "bounties" was assigned a point value that, when completed, would add to the developer's score and be tallied at the end of the weekend for the chance to win a prize. The event was completely optional, but with the exception of one of our developers, who is in the middle of enjoying an off-the-grid vacation in New Zealand, attendance was at 100%!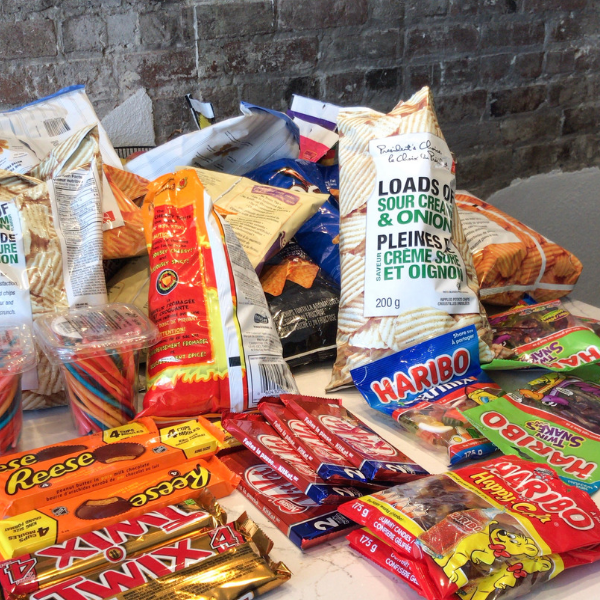 To fuel us over the course of the weekend, our admin team spoiled us with an absurd array of snacks and beverages, as well as our choice of meal delivery on request. Members of other departments dropped by to cheer us on, and our canine companions (well-known to those who follow Spark on Instagram) loyally whiled away the time, providing licks and distractions when needed.
One of our senior developers prepared a basic integration as a starting point, and from there, we were free to pursue the bounties in any manner we wanted. Each programmer tackled their self-appointed tasks in different ways: Some reaching for more realistic integrations that would best imitate use within Spark, others generating simple proofs of concept, others pushing beyond the scope of the task to satisfy curiosity about what else the API could do. Each approach resulted in its fair share of study, frustration, and more study, but by the end of the weekend, we were able to accomplish some pretty cool things (including the tasks listed above) and are excited to start integrating the tech with Spark!
---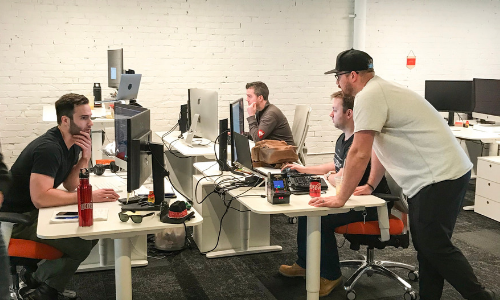 It's one thing to ask your dev team to learn a new technology API, but the philosophy of the hackathon was to provide a fun and low-pressure environment for the developers to do this together. Sometimes, the toughest part of working with new technologies is figuring out the documentation, and for an API as fully featured as the one we were working with, it definitely took a minute to wrap our heads around it. This event gave us a chance to get over that hurdle, enhance our personal skillsets, and code some comparable examples to refer to when we start developing these features "for real".
With that said, I think we can safely consider Spark's first hackathon a success. It may not be a model that works for every new technology we plan to work with (nor do our developers have enough free weekends to do this for every new technology we use), but in this case, it was a positive experience and our primary objective was achieved.
Last but not least, the winner for the weekend in both points and number of bounties was Jon, a developer who consistently demonstrates swiftness in both programming and wit. Congratulations to Jon, and cheers to the rest of the team for a weekend well spent!
---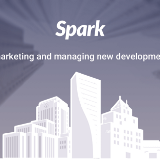 If you liked this article, remember to leave us some applause! Reach out to hello@spark.re if you want to learn more about how Spark can help streamline the sales and marketing on your next project.